3 Letters that Make Writers More Valuable … and Earn Them More Money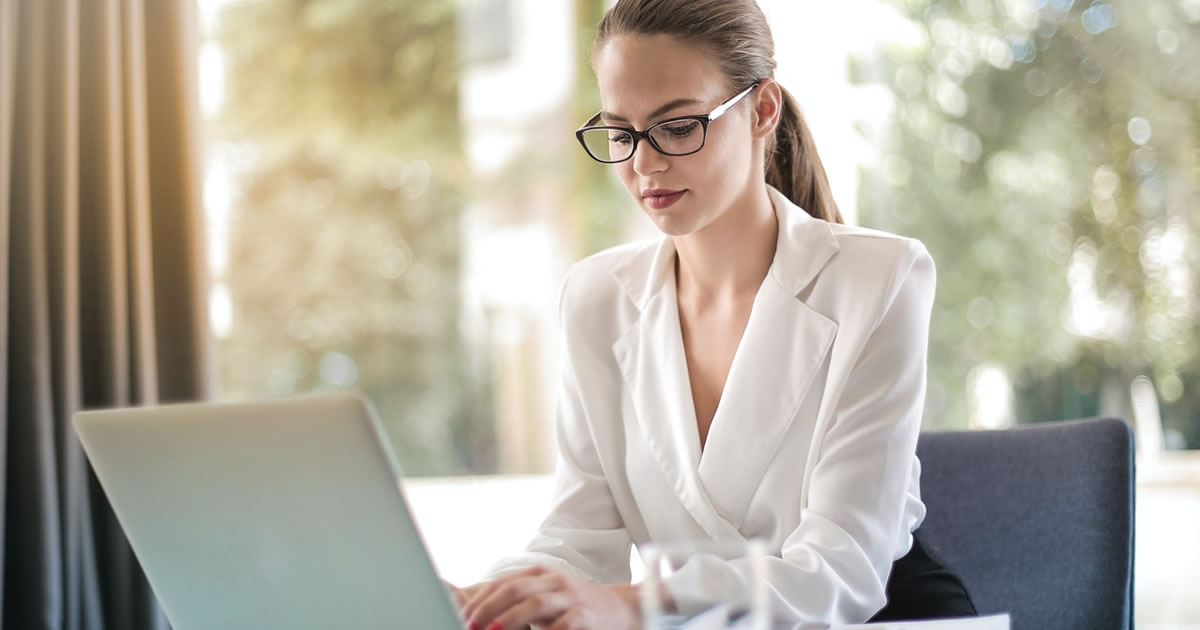 As a CPA, my friend Tina makes more money than my bookkeeper friend Linda. That's because Certified Public Accountants like Tina have a higher level of expertise and responsibility for tax returns, audits, and official financial statements.
But Tina also makes more money than other CPAs. This is because she has extra letters in the title behind her name. Tina is not only a CPA, she's also an MST and CGMA.
Talk about alphabet soup!
MST stands for Master of Science in Taxation. CGMA is Chartered Global Management Accountant. Both of these additional designations increase Tina's value to her clients.
To put that value in terms of dollars, CPAs make an average annual salary of $65,633. CGMAs make an average of $89,000.
To earn the CGMA certification, Tina had to complete additional training and pass an exam to prove she had the advanced skills. For her, that effort was worth it because it allowed her to set herself apart from her competition and charge more for her services.
We can do this as writers, too!
Three letters that bring additional value and credibility to writers are SEO.
SEO stands for Search Engine Optimization. I like this definition from Semrush:
"SEO is the art and science of persuading search engines such as Google, Bing, and Yahoo, to recommend your content to their users as the best solution to their problem."
Good SEO helps people find the content and copy we write for our clients. And the more it's found, the more it can be seen and acted upon.
Let's face it, we can write the most amazing stuff, but it's not valuable to our client if nobody ever sees it … if nobody acts upon it and buys our client's products and services.
So SEO skills are important to have!
More Value Means Higher Fees
These days, it's somewhat expected that writers have some knowledge of SEO. However, simply knowing about it and having the skill and mastery to write SEO copy and content that ranks well on search and persuades the reader to take action are two different things.
The value is different. And the two are compensated accordingly.
For example, UpReports says the average cost for 5-10 pages of general website content is $1,500-$4,500. That's $300-$450 per page.
On the other hand, according to AWAI's State of the Industry Report on Copywriter Rates, companies are paying $500-$1,250 per page for SEO copy written by trained experts.
People are happy to pay a premium for value. Look at luxury cars, 5-star restaurants, designer handbags, or first-class airline tickets … to name just a few.
Tina has a waiting list of clients willing to pay the higher fees she charges as a higher-level tax expert.
Companies expect to pay higher fees for greater value. And copy and content written by an SEO master-level expert certainly holds greater value. They're willing to pay for it.
Layering SEO with Other Writing Specialties
The interesting thing about SEO skills is that they can be added to other web writing specialties for even more value.
For example, add SEO expertise to UX (user experience) copywriting, content marketing writing, and/or social media writing, and you add more value to your writing. Your words have more value to your client.
And this is true for both B2B (Business-to-Business) and B2C (Business-to-Consumer) copywriting.
To illustrate this "combo-meal" value-add, let's look again at AWAI's State of the Industry Report on Copywriter Rates …
Homepage Content: SEO and Sales-conversion Copywriting — $1,500-$3,000
Category Page Update: SEO and Sales-conversion Copywriting — $250-$1,000/page
Product Page Update: SEO and Sales-conversion Copywriting — $100-$250/page
SEO Content Article (1,200-2,000 words) — $250-$1,000
SEO Blog Post (800-1,200 words) — $250-$800
When you add SEO master-level expertise to whatever you write for the Web, you can charge more and make more money. And it just makes sense to do so! The skills are complementary and a natural fit.
Experts Bring Their Expertise to Everything They Do
When you become an expert at SEO — or anything else for that matter — you bring that expertise to everything you do. So you can charge more for everything.
Tina with all her accounting expertise doesn't charge one business less than another when it may not utilize all of her expertise in any given year. She freely admits that she's not the least expensive CPA in town. And her clients don't expect her to be.
Her approach is that her fee is her fee, and you'll get the benefit of her skill and knowledge as it applies to you.
And, yes, we can do this as writers, too.
Action Steps to Gain SEO Expertise
So, how do you become an SEO expert?
Become a student of SEO. It's an ever-evolving discipline with new things to learn all the time. Start by studying our The Ultimate Guide to SEO Content Writing.
Join the SEO conversation by hanging out in forums and online groups where SEO is discussed. You may find that many of the discussions in the forums and groups will be centered around the technical aspects of SEO … the stuff that we aren't responsible for as writers. So be sure to sift through to find topics that are relevant to you as a writer.
Get to know other SEO writers and connect with each other for support and inspiration.
Consider enrolling in advanced training with official Certification to boost your credibility … and further increase the fees you charge.
It's worth the time and effort required to master SEO.
Savvy clients will expect it. Others may be surprised and delighted by it. All will see you as more valuable with it.
If you have any questions on how to get started as a SEO copywriter, please ask in the comments so we can point you to other resources.

The AWAI Method™ for Becoming a Skilled, In-Demand Copywriter
The AWAI Method™ combines the most up-to-date strategies, insights, and teaching methods with the tried-and-true copywriting fundamentals so you can take on ANY project — not just sales letters. Learn More »

Published: September 14, 2021