No Bites on Your LinkedIn Profile? 3 Simple Things to Try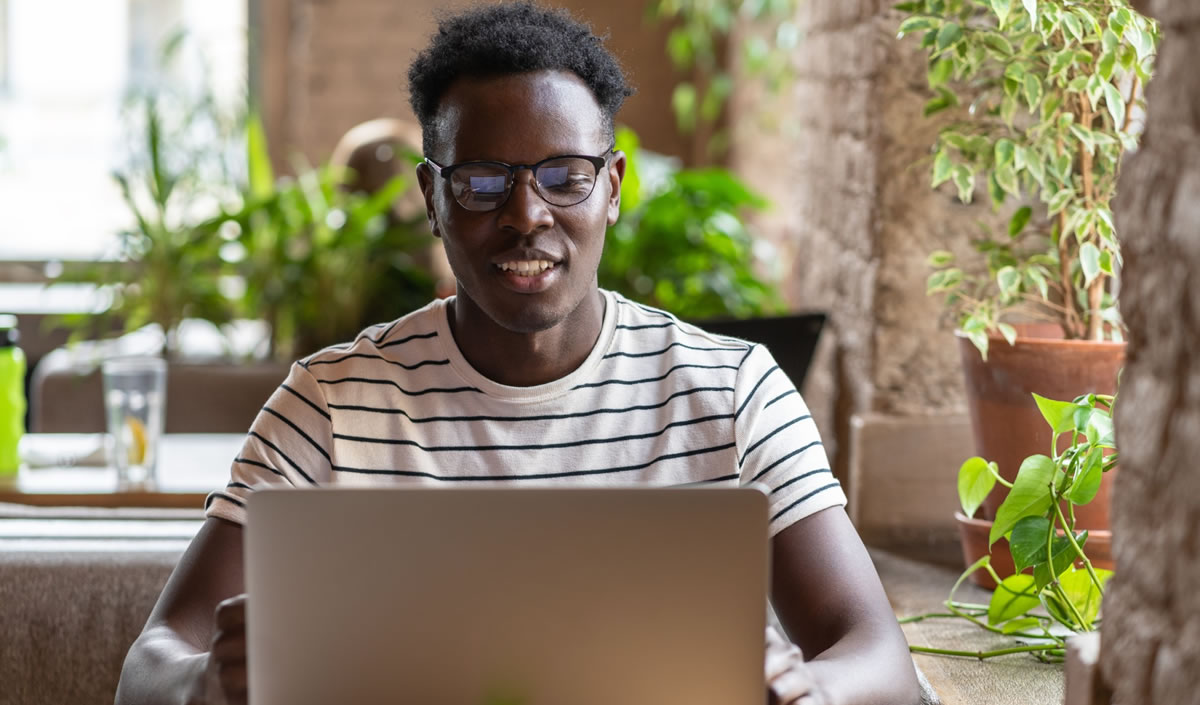 You've probably heard that LinkedIn is the place to find clients — which it is! You may even be spending time on what has come to be known as "the world's largest professional network with 756 million members in more than 200 countries and territories worldwide."
Perhaps you are also hearing about copywriters who get huge projects from Fortune 500 companies just by posting a comment on LinkedIn. Or about another copywriter who was found "out of the blue" on LinkedIn by her ideal client who raved that the profile "spoke" to him.
And you may be thinking, "Why isn't this happening to me? What am I doing wrong?"
Well, you may not be doing anything wrong, but there is always a lot you can do to improve your chances of being found on LinkedIn by the right people at the right time.
Don't ever forget that marketing is all about timing. Your ideal clients need to be in their moment of need in order to find you and engage you for a project.
That's the beauty of LinkedIn — it's where marketers go searching for copywriters and other resources for their marketing projects. That's why it's been called "Google for Business."
As I said, there is plenty you can do to strengthen and "optimize" your profile to increase the odds of being found by the people you want to attract.
But if you try to be everything to everyone, you'll just be a blur in the eyes of your best prospects.
So here are three simple things you can check and/or change to improve your profile so it speaks to your ideal clients:
Rewrite your title. LinkedIn is a social network, but it is also a search engine. That means you need to write both for the algorithm that will "surface" your profile in a search AND for the humans who will click on the link to read your profile to decide whether you are exactly who they need.

When you write for the algorithm, you need to use keywords and keyword phrases your ideal clients would use to search, not just for any copywriter, but for a copywriter like you.

For example, if your niche is pets and animals, you could be found by someone searching for a "pet copywriter." But keep in mind that there are surely many other search terms that come to their mind and mean the same thing. In fact, one of my clients, who writes in the "pet niche," was recently found by her ideal client, a B2B agency that specializes in the veterinary niche. The search term they had used: "animal health technical copywriter." She was found because she has the term "animal health" in her title too. So the lesson is, if you're not sure which words to use, use all the words!

At the same time, you want to write for the humans, which means you need to use compelling language that speaks to their needs so they're engaged in what you offer and how you can help. And don't ever forget that your profile is a sample of your copywriting — so make it strong!

Add your contact information to your About section. Your LinkedIn profile has a specific place where you post your "contact information," of course. So anyone who is connected to you can find and access that information (as long as you have enabled that in your "preferences").

However, that "place" — right under your "title" and to the right of your location — is not so obvious and some people may not know where to find it. Therefore, if you really want to make it easy for people to contact you (which I hope you do), it's a good idea to also put your contact information in the body of your About section.

In fact, it doesn't hurt to tell them that you're open to being contacted directly by including a line that says, "If you want to know more about how I can help you and your company, please contact me at …" then include whatever mode you prefer. (And don't worry about being bombarded by phone calls or email messages — I've never heard of that happening.)

Record your "audio intro." Your voice is a powerful marketing tool and it can quickly set you apart from the competition and communicate your message clearly — literally.

Recently LinkedIn added a feature that makes it possible to use your voice to give a 10-second "audio intro" right on your profile. This feature was originally designed so you could tell people how to pronounce your name. But I like it as a self-promotion tool even more.

Try using it to give your elevator pitch or adding a call-to-action. Infuse it with your personality and let you shine through! You'll be surprised at the reactions you'll get. (Note, however, that this can only be done on the LinkedIn mobile app for now.)
You can make all three of these changes at once, or try them one at a time. I think very soon you'll be getting more bites on your LinkedIn profile.
If you need help to get started, I have a plan to guide you through setting up your LinkedIn profile and getting started as a copywriter … even if you're brand-new.
Join me for 21 days and I'll show you there's NO faster, easier way to land your first (or next) client. I will walk you through every step along the way. Plus, I'll even give you proven scripts you can use when you start connecting with clients … so you'll know exactly what to say. Nothing is left to chance.
Do you have any questions about getting started marketing yourself as a copywriter? We'd love to hear from you in the comments.

Get Writing Clients NOW: 21-Day System
Marketing and client-getting expert Ilise Benun walks you step-by-step through her proven system for taking simple, no-pressure, daily actions that will have you connecting with clients in 21 days or less. Learn More »

Published: September 2, 2021