How to Make Money Writing: 3 Practical Ways Words Can Fill Your Wallet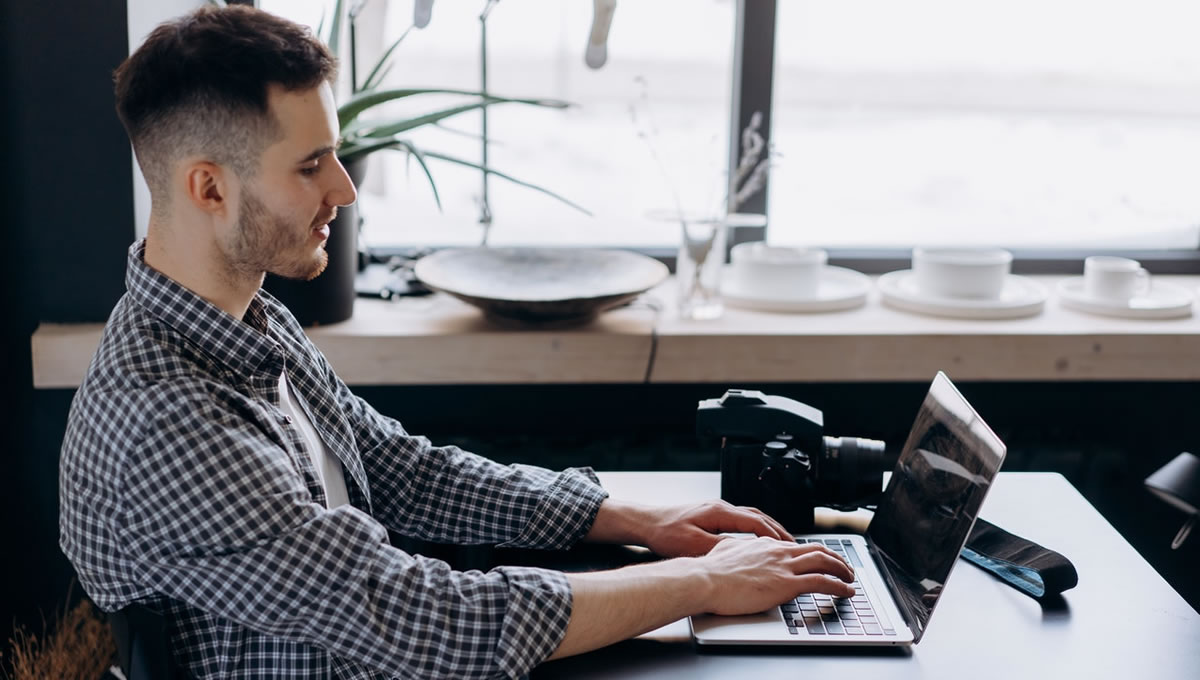 How can I make money writing?
Have you ever typed that into Google? If you're reading this, you probably have.
Spoiler alert.
Yes, you can make money writing!
No, it doesn't involve writing a novel, a biography, or a front-page article for The New York Times.
You see, every promotional letter in the mail … every sentence in a business's blog post … every word in a newsletter …
… was written by someone.
And that person was paid to write it.
Making money from writing is practical and attainable.
So, here are three ways you can begin turning words into dollars.
1. Direct-Response Copywriting
Think of any marketing material (an ad, an email, a sales letter) that motivated you to take some form of action — to buy that item, click on that link, donate to that cause …
That was direct-response copywriting, and these materials can be anywhere from 500-word emails to 100-page booklets.
And businesses spend a lot on them.
The Direct Marketing Association estimates that companies spend $196 billion every year on direct marketing.
It's one of the most lucrative ways writers can make money. And why? If your words can move people to buy a product or visit a website, then your words have a large ROI (Return on Investment) for a business.
And the higher the ROI, the more money a business is willing to pay for your writing and the more money you can charge for it!
How much are we talking?
OptinMonster tells us that direct-mail marketing has a close rate of 1.7% on average. If your writing can beat that, you can charge upwards of $10,000 per sales letter and even negotiate for royalties on every sale.
Let's say you write a direct-response sales letter for a product and that letter drives $1,000,000 in sales. A typical royalty is 2%. That means one letter would earn you $20,000 in royalties alone. Plus, the $10,000 you were paid upfront to write it.
That's $30,000 for ONE letter.
And that letter may only take a week or a few days to write; yet it may be mailed again and again, which means more royalties. Imagine writing two or more a month, and you can see how the money really adds up.
This is how a direct-response copywriter can surpass six-figures in income annually.
For AWAI Co-Founder Paul Hollingshead, this is reality. Paul was stocking cans in a grocery store and making $30,000 a year before he began writing direct-response copy. Now, he surpasses $300,000 in annual income.
Words, and the right use of them, made his wallet grow 10X!
So how can you follow Paul?
Direct-response copywriting is a skill — a completely learnable skill. You don't have to be Shakespearean with words, but you do have to move a prospect's emotions. And there's a process to that — and much to learn.
Completing a training program is an advisable first step.
Paul didn't just start writing direct-response copy. He learned from a master, and that master was Mark Ford — a man responsible for generating $1 billion in sales online and by mail.
Mark and Paul are only two of many direct-response masters who share their knowledge in AWAI's Accelerated Program for Six-Figure Copywriting.
This program sets up aspiring copywriters well because …
Expert knowledge, tips, and secrets are shared.
The most successful letters in history are broken down for study.
Practice letters are completed with professional feedback.
These practice letters become a portfolio of writing samples to present to clients.
Completing the program gives you access to an exclusive direct-response jobs board where you, confident in your skills, can respond to quality job postings and present your refined portfolio to paying clients.
If you'd like to learn directly from a direct-response Copy Chief who's mentored many copywriters of all experience levels — and learn the sales letter writing specialty you will love — check out this opportunity.
Sandy Franks has been a Copy Chief for some of the most successful copywriters of our time, including Bob Bly, Clayton Makepeace, Mike Palmer, and more. And she helped build Agora, Inc. into the powerhouse copy-producing machine it is. Spend a few weeks learning from her and you will be able to hit the ground running as a Certified Sales Letter Specialist capable of earning solid upfront writing fees plus royalties.
2. Blogs
According to ResearchNow, 84% of internet buyers (about 1.7 billion people!) use blogs to make buying decisions.
And companies that blog get 50% more website visitors than companies that don't.
So it's easy to see why so many businesses have them.
They need their blogs to have relevant, fresh, and engaging content — written in a conversational tone and focused on a specific topic (a current event, a how-to guide, the latest industry news) — and they hire writers to provide it.
This is because a good blog achieves Search Engine Optimization (SEO). With the proper use of keywords and consistently new content, a post will be more likely to appear higher up in search engine results.
So, blogging matters. And it pays!
For a 500-1,000-word blog post, a writer can make $150 to $500 to $1,000 or more, depending on the complexity of the topic and the niche (finance, IT, pet, self-help).
Imagine doing even one of these $500 posts per week. That'd be $2,000 per month and $24,000 per year — from one series of blog posts. And because, according to OptinMonster, the average blog post takes 3.5 hours to write, you can probably do more than one per week.
But there's more …
Because of the need for new content, some writers can get retainers — payment agreements between the business and the blogger where a business pays a monthly fee to a blogger for a set number of posts.
That means consistent work and pay, guaranteed into the future, with less time and worry around landing new clients!
Sounds fantastic! But, first, you must get those clients …
Businesses need blogs to maintain relationships with existing customers and to attract new ones. The more you understand about a business, its industry, and its customers, the better.
So, canvas your own interests and knowledge. What products or services do you follow? Which companies are you most interested in? Do they maintain blogs?
Make a list of these companies, read their blogs, and begin writing your own sample posts about topics relevant to them and their customers.
WordPress, Medium, and Squarespace are popular sites you can use to display your samples. These sites are affordable and easily navigated. Then reach out to the companies on your list with your samples and ideas and offer to contribute to their blog.
Because your writings will already concern their interests and industry, they will be more likely to engage with you and potentially offer you a gig!
For a quick start, check out How to Write Blogs for Yourself and Clients: A Step-by-Step Guide to Blogging Success.
3. E-newsletters
$2.3 trillion.
That's the portion of the U.S. economy that falls under the title of professional service providers — businesses that provide services and offer expertise.
They also love to market through emails. And it's no wonder why.
McKinsey researchers found that email is 40 times more effective in acquiring customers than Facebook and Twitter — combined.
But for professional service providers, these marketing emails are often not hard sells. They aren't out to push for an immediate purchase.
Instead, they nurture the relationship between the business and the customer by providing updates on the business, the industry, new initiatives, etc., in a short and engaging style. Like catching up with a friend.
And these nurtured leads, according to the DemandGen report, result in a 20% increase in sales conversion rates when compared to non-nurtured leads.
So, what are these specialized emails?
E-newsletters.
Published weekly to monthly, these 700-1,000-word newsletters can make writers between $900 and $2,000 per issue. That's potentially $8,000 per month and $96,000 per year for one newsletter!
And the best part?
They are predictable, ongoing income streams. Like blogs, newsletters need to be published on a regular basis with relevant, entertaining content. That means more financial security and less stress for you.
And here's an added benefit: they don't tend to require the amount of research that direct-response copy or blogs do.
Professionals, because they are experts in their domains, will provide you with all the information. Your job is to turn that raw data into enjoyable, easy-to-read writing that connects with their customers.
So, as with blogs, here are some first steps …
Take inventory of newsletters you're already receiving or subscribe to new ones from companies you like, have an interest in, or companies in an industry you know.
Read the newsletters and get a feel for how they're constructed.
Write a few mock letters of your own and assemble a portfolio.
Reach out to these companies with your samples and ideas and offer to write for them.
But if you want to save time and develop your skills quickly, you'll want to take advantage of AWAI's Creating Email Newsletters For Professional Service Firms — A Step-by-Step Guide.
Here, 20-year newsletter veteran Michael Katz takes you through his acquired knowledge and expertise in an easy-to-follow, invaluable guide to making money writing newsletters — fast.
He shares his methods and tips for knowing what to write about, how to write it, formatting and layout, delivery and list management, pricing and selling, and more.
This program will shorten your learning curve from years to weeks — even days! Fewer mistakes. More money. Faster.
Practical and Attainable
There's nothing magical about turning words into dollars.
Whether you want to completely change your career or just want a steady side gig, above are three real, actionable ways to do it!
Now that you have your bearings, begin! And sooner than you think, you may be getting paid to write articles like this!
Do you have any questions about these opportunities to get started? Please share with us in the comments so we can get you the answers.

The AWAI Method™ for Becoming a Skilled, In-Demand Copywriter
The AWAI Method™ combines the most up-to-date strategies, insights, and teaching methods with the tried-and-true copywriting fundamentals so you can take on ANY project — not just sales letters. Learn More »

Published: October 22, 2021