3 Ways to Land Your First Chatbot Copywriting Client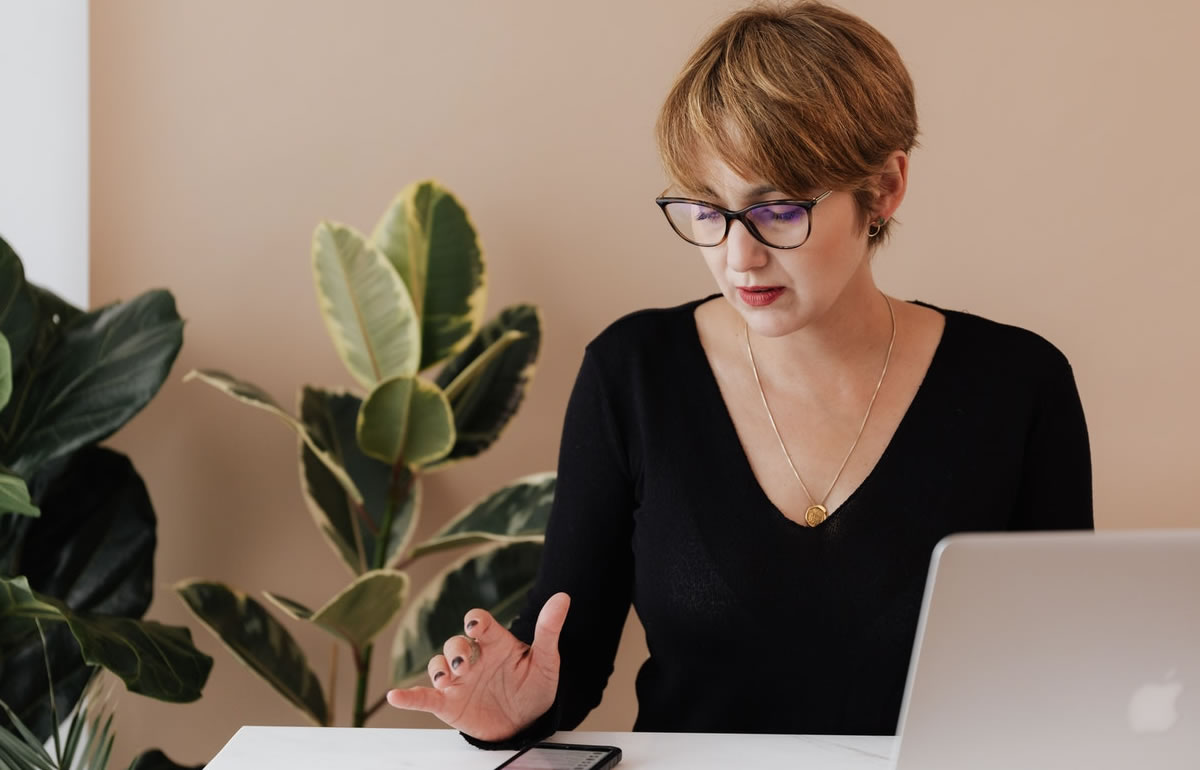 What's a chatbot?
It's a chat interface that helps companies hold simple conversations with their prospects and customers.
It's like texting with a friend on Facebook Messenger … typing out short messages with your thumbs, and waiting for your friend to reply. Back and forth.
Same thing with chatbots for companies. Except you'll be interacting with a chatbot, and not a real person.
In addition to the text, most chatbot conversations also include emojis, images, and even short video clips.
Companies use chatbots for all kinds of purposes, including:
Customer service
Direct sales
Lead generation
Loyalty programs
Scheduling appointments
Conducting surveys
Is there an opportunity here for digital copywriters? Yes, and it's huge!
People love connecting with companies via chatbots … for any of the reasons listed above.
The global chatbot market is estimated to grow from $2.9 billion in 2020 to $10.5 billion by 2026. That's a compound annual growth rate of over 23%!
As more and more people go online through their smartphones, the more they'll want to interact with companies on those phones, via their favorite messaging apps, like Facebook Messenger.
And guess what …
For every single chatbot, the conversation needs to be designed, and the script needs to be written.
And that's where you come in!
The opportunity for chatbot copywriters is wide open right now.
There are a ton of developers and IT geeks working on creating technically amazing bots, but there aren't nearly enough trained copywriters to write powerful and effective scripts.
And once you've trained as a chatbot copywriter, there are plenty of ways to land your first few clients.
Here are three of them …
Option #1. Look for local companies that want to qualify more leads
One easy example is a local real estate professional.
Realtors live in fear of missing a phone call or walk-in. Maybe that person is ready to buy or sell!
As a chatbot copywriter and marketer, you can solve that problem for them.
Show them how they can use their Facebook page or Facebook Ads to pull prospects into the chatbot conversation.
And help them use QR Codes as another way to get people into the chatbot.
QR Codes are so cool! Put the code on an ad or billboard. Or on a sticker in their office window, or on their car, or on all their For Sale signs.
A prospect uses her phone to take a photo of the QR Code … and boom … one click and they're into the chatbot conversation.
The bot works 24/7, and the Realtor gets a stream of new leads, including contact information.
And you're now the hero of the day!
You can recommend the QR Code approach to a ton of different local companies … restaurants, florists, gyms, bookstores, and more.
In other words, your first chatbot clients might be right there, in your local community.
Option #2. Reach out to chatbot marketing agencies
Advertising Agencies have been around for over 100 years.
Digital Advertising Agencies have been growing in number for over 20 years … since the birth of the Web!
And now there are a huge number of Chatbot Marketing Agencies. These agencies specialize in creating chatbots for their clients. There are literally tens of thousands of these agencies in North America, Europe, and beyond.
I've spoken to people in some of these agencies, and a lot of them have the exact same problem.
While they have plenty of technical people on staff, what they DON'T have is access to professional chatbot copywriters. A lot of the time, the chatbot scripts are being written not by a writer at all, but by someone on the software development team.
Ouch!
Your shortest way to a client may not be to talk directly to companies, but to hook up with an agency that already has clients.
This can be a great approach, because the agency does the hard work of landing new clients, and you get to focus on your new skill … chatbot copywriting.
Option #3: Add chatbot copywriting to your existing lineup of services
This option works if you're already working as a freelancer.
If you have a LinkedIn account, add a section about your chatbot copywriting expertise to your profile.
If you have your own website, add a new tab and page all about your chatbot copywriting services.
Talk about chatbots with your existing and past clients.
Make a name for yourself … because chatbot copywriting is at the leading edge of digital marketing.
You'll be showcasing yourself as someone who is ahead of the crowd!
There'll only ever be one "best time" to become a chatbot copywriter.
And that time is right now.
In a few years, it will feel like every digital copywriter is raising their hand and announcing their chatbot copywriting skills.
By then, there'll be a lot more competition.
But that isn't the case right now.
It's still early days for the craft of chatbot copywriting.
The demand is real and urgent, and the opportunity is wide open for copywriters who leap in and take full advantage of this opportunity.
As an early adopter, you'll have the chance to establish yourself as a leader and early expert.
And as an early expert, you'll always be the person companies will turn to first.
Oh … and one other thing I forgot to mention …
Writing chatbot scripts is a lot of fun! It really is.
Ready to get started?
I'm offering a limited number of up-and-coming writers the chance to learn chatbot script writing directly from me.
This is the next evolution of copywriting, so check it out here.
Today's your LAST CHANCE to join my live Mentorship. I'll train you on everything you need to know — and help you land your all-important first clients, too.
If you have any questions on how to get started as a chatbot copywriter, please ask in the comments.

The AWAI Method™ for Becoming a Skilled, In-Demand Copywriter
The AWAI Method™ combines the most up-to-date strategies, insights, and teaching methods with the tried-and-true copywriting fundamentals so you can take on ANY project — not just sales letters. Learn More »

Published: November 5, 2021