Are You the Right Personality Type for Chatbot Writing?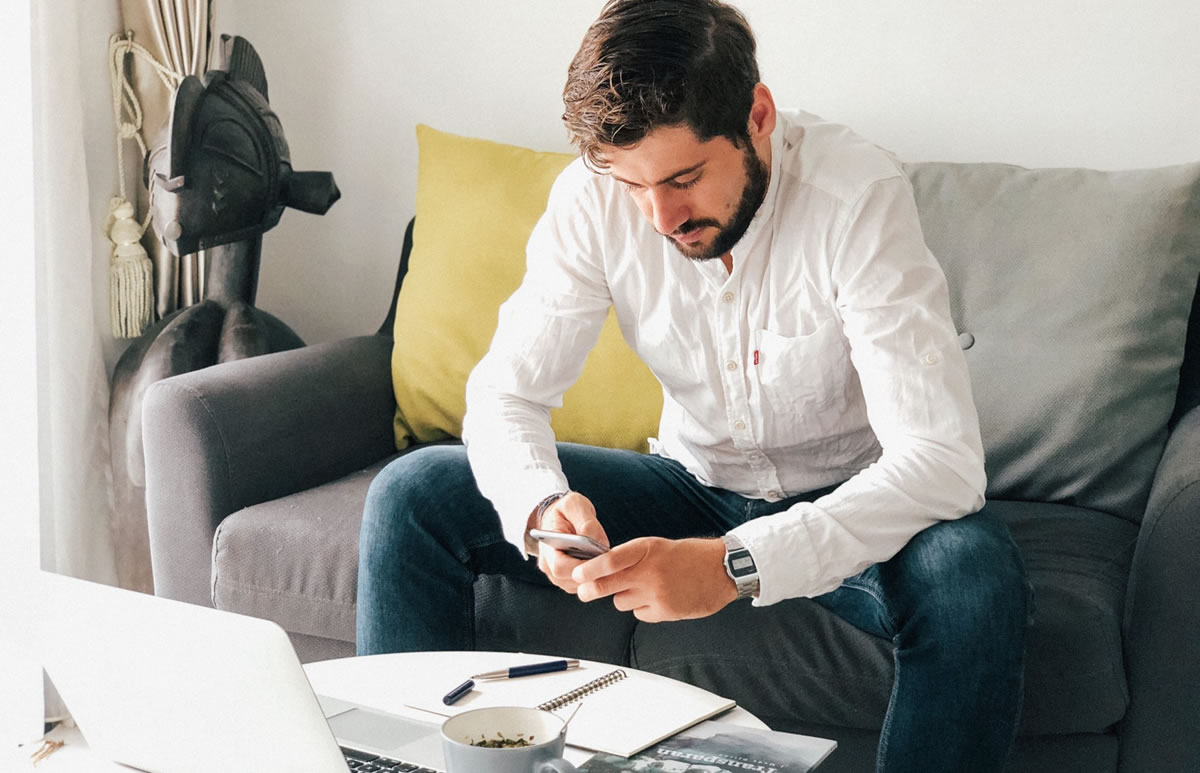 Do you have a logical mind? You know, one of those people who can … I was going to say, follow the assembly instructions included with a piece of flat-pack furniture.
But that would push you into genius territory! 🙂
What I mean is, you can follow a logical sequence … you can figure out how each part of a puzzle is interconnected.
If so, have you considered chatbot writing?
Joining the Revolution
Businesses large and small are scrambling to join the chatbot revolution. A chatbot is simply an automated text stream between a user and a computer. It usually happens on a messaging service like Facebook Messenger.
And the returns for businesses can be extraordinary.
Email has been the gold standard for many years now, the marketing channel of choice. Open rates are typically 15%-30%.
Then along came chatbots.
With open rates at around 80%, they've smashed email out of the park. Email marketing finally has a serious opponent in the shape of chatbots. And marketing directors want in!
The thing is, the chatbot revolution is just getting started. Right now, chatbot builders are in huge demand.
But chatbot builders aren't copywriters … they're techies.
This is where you come in. Every chat should be conversational, like an informal message stream between friends. And not only conversational, but persuasive as well.
After all, you want the user to take an action … subscribe, find out more about a product, buy a product, take an action.
A techie might be able to build a fantastic chatbot. But their strength is in the technical side. Very few have copywriting skills.
You do.
Mind you, chatbot writing's just like every other copywriting niche … it's not for everyone. But if you have some of these traits:
A logical mind,
Relish a challenge,
Enjoy writing short conversational copy,
Love building relationships,
Nerd-out on tweaking and perfecting your results,
Enjoy making high fees for writing very few words,
… then you should seriously consider becoming a chatbot writer.
And you don't need to be an experienced copywriter. If you've ever texted or messaged a friend, then you can get started right away.
Let's have a quick look at an example of chatbot writing … and you'll see what I mean!
Short Copy with a Dash of Logic
The purpose of a chatbot is to help prospects and clients. And the mood of a chatbot is conversational, friendly, helpful … two friends exchanging texts.
The chatbot builder will deal with all the technical details. You simply need to understand the flow of the chat, so you can make it sound natural.
Let's look at an example, so you better understand the role of a chatbot writer.
Imagine a user asks a chatbot about the availability of Product X. If it's out of stock, the chatbot might offer an alternative.
The techie uses a simple tool, one used by humans since we first had the ability to solve problems. It's called conditional logic or IF, THEN, ELSE. Most of us simply call it problem-solving …
In our example, it goes like this:
IF Product X is in stock, THEN check stock levels.
ELSE reply with the offer of a similar product.
Why does a writer care about this? Because you'll be writing the text stream, the flow of conversation. You're filling in the blanks:
IF Product X is in stock, the text might be "Hold on a second, I'll duck out back and check for you." THEN after a pause to create realism, "You're in luck, there are 21 on the shelf."
ELSE after a pause to create realism, "Sorry, they're all gone. 😢 Hmmm … let me think." Pause for realism. "Hey, Product Y is almost the same. Here's a bit more info for you." Show product description for Product Y. Conversation continues.
See those short pieces of copy in italics above?
That's it, that's your job as a chatbot writer. No wonder it's sometimes called "nano-writing"! Often, you'll be writing less than 500 words in total … not bad for up to $2,000 per project.
Like every short-copy project, chatbot writing has some unique challenges. At first glance, it's ridiculously simple. However, there's more to chatbot writing than meets the eye …
Internet 2.0
Writing super-short conversational copy is easy, right? Well, no. If it was easy, anyone could do it.
And right now, this is what's happening.
Just like in the early days of websites, most businesses don't fully understand how important the chatbot copy is. The focus is mostly on getting a chatbot up and running, rather than on the quality of the copy within the chatbot.
Typically, they'll hear about how effective chatbots are, hire a bot techie to build and write their chatbot, then … *silence*.
No one uses it.
Why? Because the copy is all wrong. Perhaps it's not conversational or doesn't answer the users' questions. Or maybe it feels like you're dealing with a robot, rather than messaging a friend.
The thing is, writing super-short chatbot copy is a challenge … in a good way!
You get to write as if you're texting a friend. You're building a relationship, a personal connection between the chatbot and the user.
But you also need the odd dose of persuasion in the right places, like at the point where a user decides whether or not to make that purchase.
And the entire chat has to be consistent, it has to flow … no matter which path the user chooses within the chat. It has to flow smoothly, in the voice of the business.
This is where your copywriting skills are invaluable.
You understand persuasive writing, the importance of consistency from start to finish, and how to write in your client's voice.
As smart businesses are just beginning to realize, trained chatbot writers need to write the copy. It's like the dawn of internet marketing all over again, way back when businesses finally understood how important good copy is for sales success.
In some ways, it's Internet 2.0 … the beginnings of a huge opportunity for copywriters. This is a once in a lifetime chance to catch the chatbot wave and ride it all the way to shore.
A Bonus for Numbers Nerds
Now I must confess, I have a love for (some would say an obsession with) numbers. Maybe it's my engineering background, I don't know. Or maybe I'm simply a numbers nerd.
Whatever the reason, I love testing. A small change here, a slight tweak there. Comparing the before and after results, pitching the best result against another test. And on it goes.
You certainly don't need to be a numbers nerd to enjoy chatbot writing.
But if you love tweaking the copy then testing and comparing results, you'll love chatbots. Why? Because the numbers are so easy to measure … who took what action and whether it led to a conversion.
And testing is important. Once the chatbot is complete, businesses will want to improve conversion rates. The only way to do this is by testing and measuring the results. So if you're a numbers nerd, you can offer this service to clients.
This is a whole other topic. But suffice to say, for those of us who get irrationally excited by analytics … chatbots are a lot of fun!
A World First
Chatbot writing is a massive opportunity right now … expected to be $142 billion in business value in the next 24 months and growing like crazy.
It's a new industry, set to explode.
And AWAI is offering you the chance to take part in their Chatbot Copywriting Mastery & Certification with digital pioneer Nick Usborne.
Right now, it's the only Certification for chatbot writing available anywhere in the world. This truly is the chance of a lifetime.
So if your personality fits a few of these attributes:
Possess a logical mind,
Rise to the challenge of writing super-short conversational copy and building relationships through your writing,
Tend to nerd-out on perfecting your results,
… then take a close look at chatbot writing. Who knows, you may have just found your path to the writer's life.
If you have any questions about chatbot writing, by all means drop your question into the comments. We'll get back to you as soon as we can!

The AWAI Method™ for Becoming a Skilled, In-Demand Copywriter
The AWAI Method™ combines the most up-to-date strategies, insights, and teaching methods with the tried-and-true copywriting fundamentals so you can take on ANY project — not just sales letters. Learn More »

Published: November 4, 2021