5 Short Writing Projects That Pay Big Dollars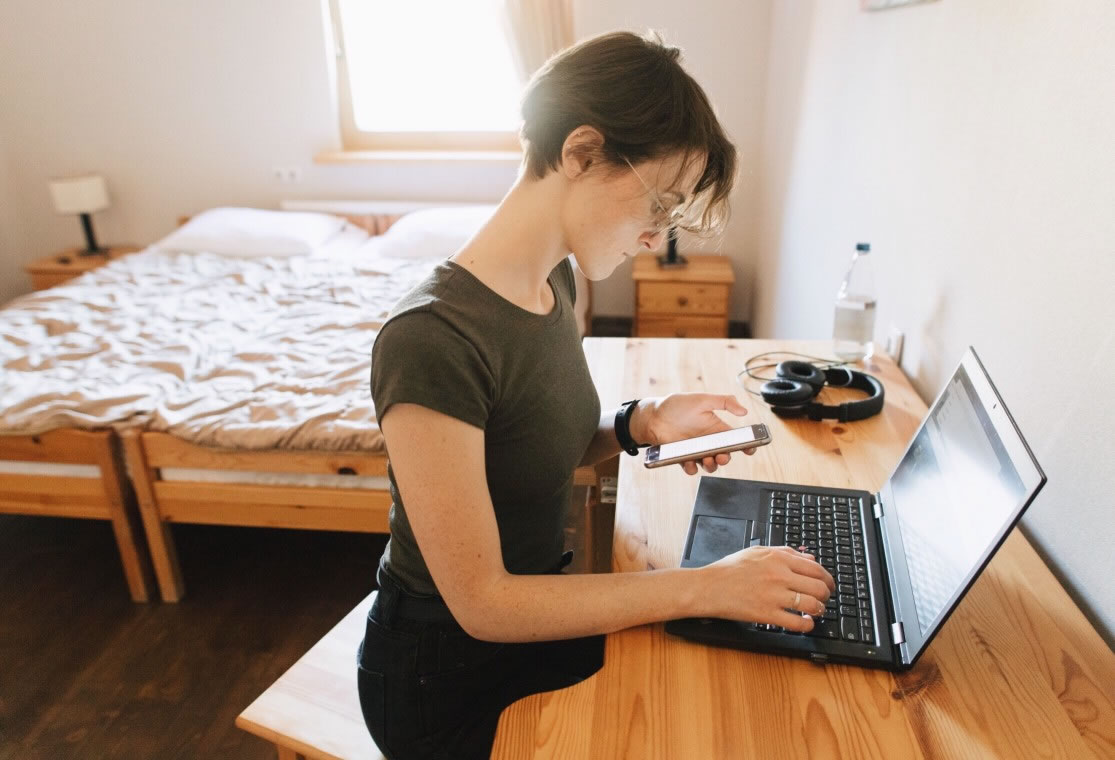 When it comes to making a great living as a writer, you have a lot of options. That's part of what sets the writer's life apart.
You can choose the hours you work, whether it's early in the morning, in the afternoon, or even the middle of the night. You get to choose if you work 10 hours a week or 23 or 37 … it's all up to you.
You can choose where you work. At home. At a shared office space. At a local coffee shop. Or traveling the country in an RV … it's totally your call.
You get to pick which clients you work with and the industries you want to work in.
And the types of projects you take on … also your choice.
So that means you could tackle big multipart projects that take weeks or even months to complete, if that's what you want.
Or you can put your focus on short writing projects you can complete in a single day … even in the course of a single morning.
Now, I know what you may be thinking, "Can I really earn a living writing projects that are that quick and easy to complete?"
And the answer is, Yes, absolutely! Not just a cover-the-bills living, either. But a great living.
Let's look at some of the top short, fast, and fun writing projects that pay top dollar. You could become a specialist in any of these and do very well. Or you could add all of these to your skill set and have multiple quick-win projects you can offer your clients.
1. Writing Chatbot Scripts
Chatbots are a rising star on the digital marketing scene.
And it's no wonder. Chatbots can do a lot of different things. They can help customers find quick answers to common questions, they can qualify leads so you make the right offer at the right time, they can help personalize the user experience, and you can even make sales using chatbots.
Customers like chatbots, too. They like being able to get quick answers to questions at any time of day or night. They like not having to call customer service when they know their question has a straightforward answer. Because of the better customer experience, 53% of customers say they are more likely to make purchases from companies with a chatbot. (That's according to data gathered by Outgrow.)
So companies are hot to start using chatbots, which means that they need chatbot scripts.
That's where you come in.
When you write a chatbot script, you're basically writing out a choose-your-adventure type of conversation. You write the chatbot's side of the conversation and also the options the user can choose to move the conversation forward.
All told, an entire chatbot script may be 300 to 500 words long.
If you've done your groundwork, interviewed your client, and understand what's needed, that's a project you could knock out in a single day. Or less.
A typical fee for a chatbot script is in the neighborhood of $2,000.
Not too bad for a day's work.
2. Writing for Social Media
In case there was any question, social media has become a digital marketing staple.
Not too many years ago, digital marketers were still trying to figure out if social media was profitable, if there was any way to measure the Return on Investment, or if it was all just a big waste of time.
Nowadays, companies without a social media strategy are looked at as hopelessly out of step with mainstream digital marketing.
When done well, social media builds a company's reputation, it boosts affinity among users, and it can help connect users with products.
In fact, according to Forbes, 71% of people who have a positive experience with a company on social media will recommend that company to their family and friends. (That's some serious affinity!)
And more than half of people on social media sometimes use it to do product research. (That's according to GlobalWebIndex.)
To do social media well requires responsiveness … and good writing. A very particular kind of good writing. You need to be able to convey a lot of information in a short space, to do it in an engaging way, and to match the brand voice while you're at it.
Typical social media posts are anywhere from 10 words to a couple dozen. But a company won't hire you to write a single social media post. They'll hire you to keep their social media feeds fresh and relevant. So you may write between two and six posts a day for them.
That works out to 60 to 360 words a day, give or take. The monthly fee for this type of retainer service runs between $1,000 and $3,000 on average.
And you can definitely handle multiple clients.
Again, short, quick, and lucrative.
3. Writing Email Autoresponders
Any company that uses email as part of their marketing toolbox knows the power of well-crafted autoresponder messages.
These email messages go out automatically in response to an action taking by a prospect or customer. It could be that they've subscribed to an email list or requested more information about a product or placed an order.
No matter the scenario, these automated email messages can have a big impact on a company's conversions.
In one survey done by eMarketer, people said they were 81% more likely to make additional purchases from companies who sent them personalized emails about other products. That's a powerful marketing tool.
These types of email messages are usually on the short side — 300 to 500 words, sometimes much less. They're fun to write and very conversational. On average, you can expect to earn $100 to $250 per email. (Most writers find they can write one of these messages in an hour or so … not a bad hourly rate.)
Clients who use autoresponders are usually looking for a series of messages. So they might ask you to write three or five or 10 … not just one. A 10-part series might take you two days to complete and earn you in the neighborhood of $2,000.
You could easily take on one a week and have plenty of time left over to do other things … while still approaching a six-figure income.
4. Writing Landing Page Copy
Landing pages are a bread-and-butter project. By that, I mean companies need them, usually a lot of them. They're the workhorses of most digital marketing campaigns.
These are the pages you go to when you click on an ad on Google or on a social media site. Sometimes they sell something directly. Often, they offer you something for free in exchange for you subscribing to their email list. The understanding is that the company will email you about other offers in the future.
Depending on the purpose of a landing page, some of them can be pretty long.
But a lot of landing pages are on the short side — 500 words or so. Shorter landing pages tend to be for lead generation rather than to make a sale. And they pay anywhere from $500 to $1,500.
This is another project you can tackle in a day. That's some pretty sweet math when you add it up.
5. Writing Short Video Scripts
Video is big and it just keeps getting bigger.
Over 80% of businesses use video as part of their marketing strategy. Often the videos companies need are short, running between 1 and 5 minutes.
And … you guessed it! Someone has to write the scripts for these video messages.
Writing a video script is a fast, fun, creative project. You can expect to write about 150 words per minute of video. And you can expect to get paid between $100 and $500 per minute.
Another easy way to build a solid income writing short projects.
If quick and easy writing projects are more your style, don't think for a minute you can't build a thriving business earning top dollar. You absolutely can! And these projects are the perfect place to start.
If you have any questions on how to get started as a writer for any of these short projects, please ask in the comments.

The AWAI Method™ for Becoming a Skilled, In-Demand Copywriter
The AWAI Method™ combines the most up-to-date strategies, insights, and teaching methods with the tried-and-true copywriting fundamentals so you can take on ANY project — not just sales letters. Learn More »

Published: November 3, 2021