Are You a Newbie or an "Experienced Newbie?"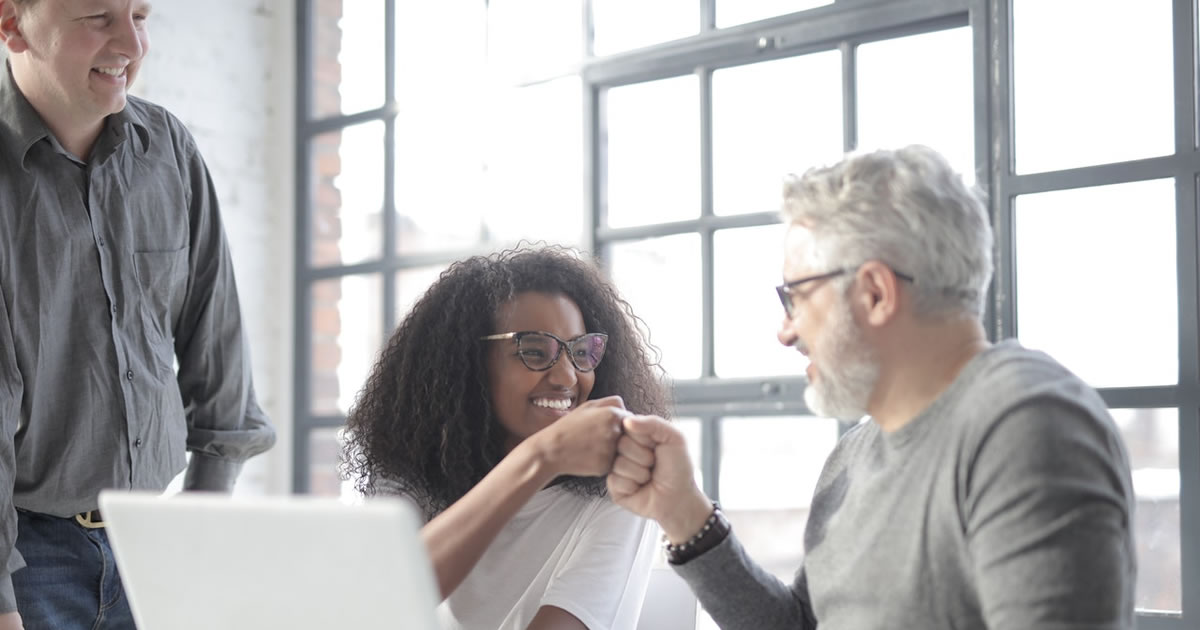 The concept of "Experienced Newbie" is one of my favorites because it's such an important one for new copywriters. At first, it may seem a little counterintuitive, so stay with me.
You may be wondering: if you're a newbie, how can you be experienced? Surely you're either one or the other.
Well, no …
Every person I've encountered starting out as a copywriter has most definitely been an Experienced Newbie.
What I mean is that even when you start something new, not everything about it is new. And you're certainly not new to everything.
Let's dive in.
Most of us, no matter where we are in our career trajectory, have held more than one job and/or worked in more than one industry. Some have managed businesses, or known someone who has.
The point is that we all had to start our working lives somewhere, and as part of that, we learned how to do whatever was required to survive and thrive. Most likely, we've had to do it over and over.
Our knowledge base and competence is generated from our experiences, by learning from our successes and failures, through trial and error.
I know this from personal experience.
If you've heard me tell any of my story, you probably know that I had two jobs after college and then, after getting myself fired from the second, realized I was unemployable. I knew nothing except that I would have to figure something else out.
At that point, I had worked in the fashion industry and the travel industry. I had been a waitress at multiple restaurants and a receptionist at my parents' factory. Although I didn't know much, even at 27, I wasn't a total newbie. In fact, I actually had lots of experience under my belt.
Plus, I had a lot of chutzpah (not to be confused with confidence or courage — more on that in another article) and I had a habit of saying yes to (almost) anything someone asked me to help with, which just added to my experience.
You see, from my point of view, life is one big experiment. And our business or career path is a laboratory to try out all sorts of things.
Plus, from what I've read about evolution, we are an exceptionally adaptive species and we constantly re-apply our learnings to other situations that arise.
Still, faced with a new challenge, it's easy to lose confidence in your capacity to do the new thing. The less familiar thing. It's easy, and quite normal, to get caught up in the emotional roller coaster of feeling excited and petrified at the same time.
You may not realize that this vast amalgam of experience you've acquired throughout your life is at your disposal and available for your new chapter as a copywriter.
It's all there just waiting for you to tap into it.
That's why it's so important to understand that you are not a newbie, but an Experienced Newbie.
When Bridget Gleason first heard the term Experienced Newbie, she was thrilled. In an article for B2B Writing Success, she wrote,
"I'm an Experienced Newbie. An Experienced Newbie. I love that phrase. It was like fireworks going off when I first heard it. It resonates with me because it describes me.

"And sounds real. Almost secure, even. Like standing on solid ground. It acknowledges that I am new at part of this, but at the same time validates the extensive and applicable skills that I bring from my past."
Seeing yourself in this light helps to counter the onslaught of self-doubt, that, if left unchecked, will run amok in your brain and lead you down the perilous path of self-sabotage and paralysis.
So, if you think about it, you'll see that you've been (and done) "new" before. Each time you started a new job, embarked on a new relationship, changed apartments, or had to buy a new coffeemaker!
And each time you had to do the new thing, you tapped into your previous experience and learnings — usually without even being aware of it. You learned, you practiced, you got better.
Confidence gradually replaced self-doubt.
It's the same with your new copywriting business, although you may need to do it with intention. Because you're an Experienced Newbie, not a novice. There's a big difference. You're bringing a lot to the table.
Also, there's more to a copywriting business than writing.
Let's apply this concept to two big things copywriters often feel apprehensive about: clients and money!
Nearly everyone I've worked with seems to have a fear of clients — whether it's about finding them, speaking to them, or landing them.
The way I see it, there are two ways of approaching this. You can either go with the fear, which tells you that you know nothing about clients, which will paralyze you into inaction. Or you can reframe and counter this fear by seeing yourself as an Experienced Newbie.
Think about it.
It would be almost impossible to find a new copywriter who has never ever dealt with a client before, or who has never ever been one themselves. Even in jobs where you didn't regularly deal directly with clients, most likely you'll have dealt with internal clients. Or bosses.
We all serve someone!
And in the unlikely event that you haven't, someone has served you.
You know what it's like to be a human, you know what it's like to be a client. You know how to build relationships and how to communicate with others. You do it every day, in a variety of situations with a myriad of people.
This makes you experienced in people. Clients are people. People are clients. Logic!
What about money? Y'all know I love the money conversation!
Like the fear about clients, many new copywriters feel uncomfortable about the money side of things, especially about charging clients for a service you haven't "perfected" yet.
But, when we apply the concept of Experienced Newbie, you'll realize you've got a ton of experience with money.
You have experience in gauging worth and value. That's what you do each time you shop. You engage with bank managers over credit and debt. You manage your own money, right?
When talking about money, a key skill is negotiation. If not in your work, then in your life for sure, you negotiate all the time. You negotiate with work colleagues, bosses, your partner, your kids, around salaries, deadlines, workloads, which restaurants, pocket money, playdates, and so much more.
You've managed money for years. You're probably even an effective negotiator — although perhaps you could learn how to do it better.
You also know, or should, that it is you who ultimately determines your worth, and that this worth is intrinsically linked to the experience and competence you are bringing to copywriting, which will grow as you learn and improve.
So, if you look at yourself through this lens, you'll see clearly that you're not starting out with a blank slate. Not by a long shot.
To fully embrace the concept of Experienced Newbie, it's necessary to bring active awareness to your experience and existing skill sets.
To do this, it's necessary to stop and think so you can take stock of the treasure trove of resources you can tap into to ensure success.
It is only when you take an intentional inventory of each skill, of each competence, and appraise your experience objectively that you cancel out that creeping self-doubt that thrives on your anxiety and gets in your way.
So, take out a pen and paper.
Now, look back over your life and intentionally remember all your starting points. List all your accomplishments, skills, and the challenges you successfully navigated. This will nip all that self-sabotaging, internal dialogue in the bud!
When you practice this, you'll notice a shift inside you, confidence will replace self-doubt, which in turn will help you to better harness the excitement necessary to push forward and take the actions you need to take to build your new career.
So don't forget, you're also experienced at being new!
You've got this!
Do you have any questions about getting started as a copywriter? Please share with us in the comments so we can help.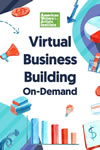 Virtual Business Building Intensive On Demand
Follow along as seven experts guide you through everything you need to transform your writing aspirations into a professional moneymaking business… From picking your niche, creating a unique marketing message, and putting your website up… to attracting clients, pricing, and closing deals… nothing will be left in doubt. Learn More »

Published: November 29, 2021