5 Fears Writers Have in Common and 5 Steps to Move Past Them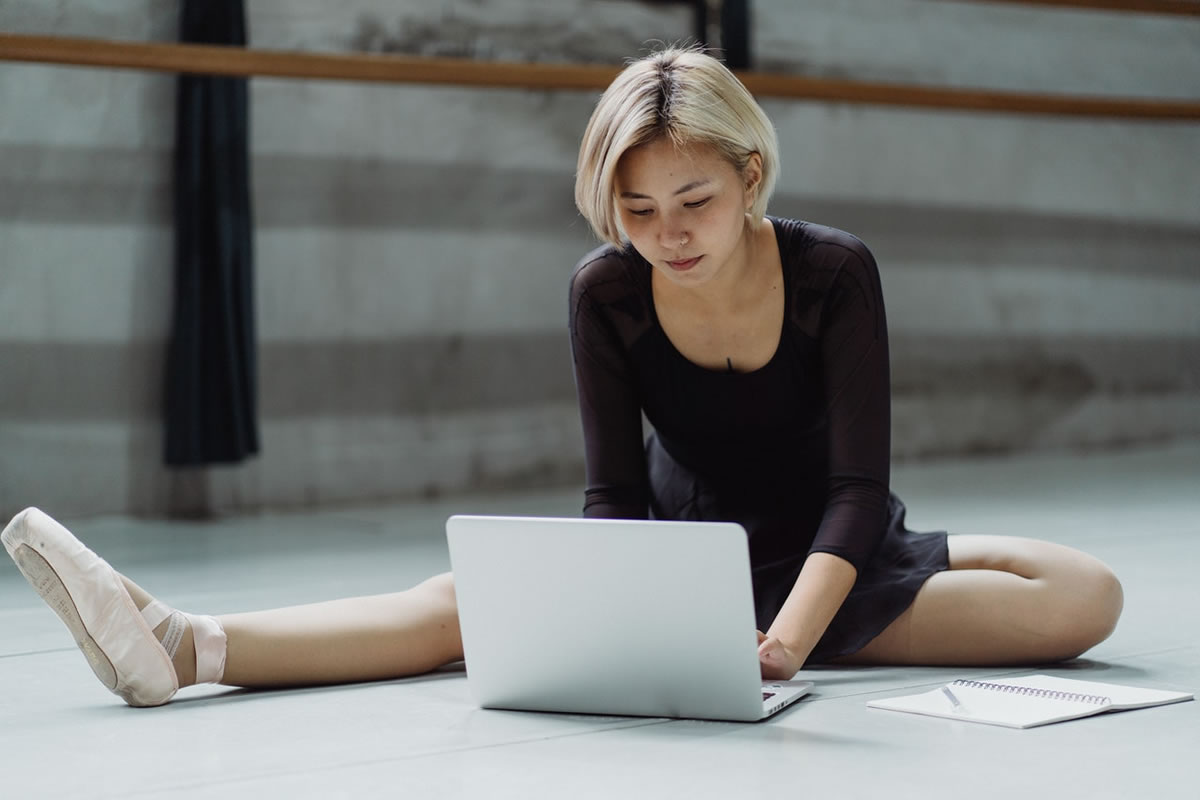 "No one starts a creative endeavor without a certain amount of fear; the key is to learn how to keep free-floating fears from paralyzing you before you've begun." — Twyla Tharp, Award-Winning Contemporary Dance Choreographer
Fear. It gets in our way.
I'm not talking about BIG SCARY monster fears, like finding yourself on the run from a Tyrannosaurus Rex in a Jurassic Park-style experience.
No, I'm talking about those everyday fears that hold us back. You know the ones. The self-doubt. The "what if it's not any good" thoughts.
The ones that keep us from pursuing our dreams.
I recently read Twyla Tharp's book, The Creative Habit: Learn It and Use It for Life and I want to share some of the inspiration from it with you.
If you're not familiar with Twyla Tharp, she has choreographed more than 125 dances, five Hollywood movies, directed and choreographed two Broadway shows, and received numerous awards, including a Tony and two Emmys.
The Creative Habit opens with a description of an empty white room. It's a Manhattan dance studio with a wall of eight-foot-high mirrors. It's five weeks before opening night in Los Angeles, where her dance troupe will perform in front of 1,200 people a night for eight nights.
At the moment, she has no idea about Act 2. She doesn't know what music she'll use, which dancers, what type of dance. She doesn't know the costumes or lighting. She needs a concept before she can start working on it with the dancers.
Five weeks to put together a world-class dance performance.
I think you can agree that most of us don't live with that kind of pressure. Our concerns about launching or running a freelance writing business won't make front-page news with anyone but ourselves.
Yet, we share similar fears.
Ms. Tharp lists her five big fears:
People will laugh at me
Someone has done it before
I have nothing to say
I will upset someone I love
Once executed, the idea will never be as good as it is in my mind
I think we can ALL relate to those genuine fears. I don't know about you, but knowing that international superstars have the same fears I do motivates me. I'm not the first to feel "this" way. And if they can overcome those fears on the public stage, I can do it in my life too. (And so can you!)
Her book goes on to talk about developing habits. Really, the discipline of doing the same thing every day. She hits the gym for two hours every morning with her trainer. Later, she'll spend two hours alone in the dance studio working on ideas. Then, her dancers will arrive, and she'll work with them.
She's not alone in her advice to develop a discipline. Many accomplished people have a variation on this. Steven Pressfield, in his The War of Art, is all about discipline. Popular motivational speakers are all about developing the habits that give us the mental space to do the work.
How Can You Move Past Your Fears?
First, recognize that pursuing your freelance writing dreams is up to you. No one can (or will) do it for you.
Here are five things to do to help you move forward in your dreams.
If nothing else, know you're not the first to feel self-doubt. You're in great company with accomplished people the world over. Take Twyla Tharp; at 80 years old, she's still committed to dancing every day. From that habit comes sparks of creativity.
You can do this too. Identify one area to develop and work on it every day for a month. Then choose another and so on. After three months, you'll have made great progress and will feel more confident!
If you have a minute, drop a comment below. Let us know what you'll spend time improving over the next month.

The AWAI Method™ for Becoming a Skilled, In-Demand Copywriter
The AWAI Method™ combines the most up-to-date strategies, insights, and teaching methods with the tried-and-true copywriting fundamentals so you can take on ANY project — not just sales letters. Learn More »

Published: November 30, 2021