7 Direct Response Triggers Companies Use to Get Customers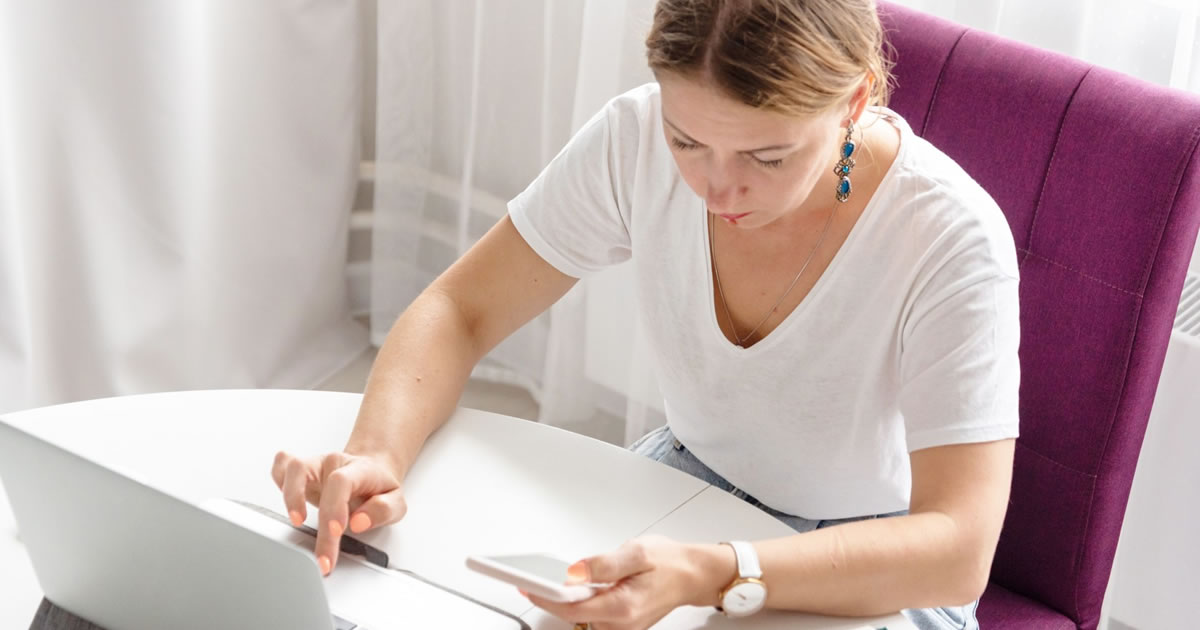 Direct mail dead? Hardly …
In fact, the entire industry has seen a 2.2% increase since the start of the pandemic.
While that percentage might not seem like a huge rise, it's still a sizable increase … or as the late Senator Everett Dirksen would say, "A billion here, a billion there, and pretty soon you're talking about real money."
The USPS's Customer & Market Insights Report found that
50% of consumers have tried a new product or service in the past six months after receiving a direct mail advertisement.
81% of people say they look forward to seeing what is in their mailbox.
Two-thirds of customers collect and review their mail every day.
For you, this is a huge opportunity. That's because companies that use direct mail need writers to help them craft compelling and engaging messages.
But this is just the beginning of the freelance writing gigs that are available to you right now.
You see, these days, companies aren't just using direct mail to get their messages into the hands of potential customers … they're also using all forms of direct response marketing … including online efforts such as banners ads on websites, landing pages, persuasive content articles and blogs, text messages, informational videos, postcards, and long-form sales letters.
Think about it. All these direct marketing messages require the talents of skilled and knowledgeable writers, especially those who understand how direct response marketing works.
Often when writers hear those three words — direct mail marketing — they think it's too complex, but the truth is, it's not as complicated as you might think.
At its core, direct response marketing is all about supplying information about a company, product, or service directly to the target audience. In other words, there is no middleman involved.
For instance, I recently received a promotional postcard and mini brochure from one of my favorite places to shop, Designer Shoe Warehouse (DSW).
I could buy any item in the store at up to 30% off. And since a certain pair of shoes is on my granddaughter's holiday list, I'll be using that discount.
Had I not received that direct response mailer, I might have gone somewhere else.
This is exactly how direct response marketing is designed to work … to "trigger" a potential customer to take immediate action.
Direct response triggers can be used for all kinds of service providers and retailers to keep in constant contact with their target audience. JHL, a data management firm, offers these seven examples:
Insurance policy expirations. Customer churn (the rate at which a customer stops subscribing) is a profit-killer for most insurance.
Appointment reminders. Dentist offices and other medical facilities use direct response triggers to automatically send appointment reminders — and even upsell services like teeth whitening.
Annual or semi-annual services. Anyone who lives in the northern tier and has lawn sprinklers knows that you have to blow out your sprinklers in the fall. A direct-mail reminder is the perfect way to guarantee that business year after year.
Activities. Youth sports, dance classes, scouting activities, and church activities rely on triggered mailings to automate the task of reminding parents and families when it's time to sign up, and of any upcoming activities they need to put on their calendars.
Birthdays and anniversaries. One of the most common triggers companies use to reach out to clients.
Customer "thank you." A nice way to keep in touch with new customers and keep them interested in other products and services the company offers.
Account activation/deactivation/reactivation. With triggered mail, a business can celebrate sign-ups or offer a last chance offer to customers who are leaving.
These triggers really are part of what many marketers refer to as the customer journey. A journey that starts with awareness.
As a consumer, you know that every purchase you make begins with a need or want. And that "need or want" can be as frivolous as a pair high-end stereo speakers you've always wanted — or something crucial to your health and well-being, such as a cure for crippling insomnia.
In today's digital world, the search for information or a solution usually starts with a Google search … or maybe a targeted ad on social media.
And while you are searching online, you come across advertisements such as banner or pop-up ads.
Want to take a guess who writes these ads? That's right, a direct response copywriter.
The next stage of the journey is engagement and trust, where you show your reader that you really do have their best interests at heart … and you really do have the information or solution they're looking for.
And this may very well be the most rewarding part of copywriting — where you're able to give your reader valuable information by way of a content article, blog post, even information-based webinar.
Another part of the journey is conversion. Now that you've gotten their attention, it's time to get that reader to take a specific action … such as request more detailed information or make a purchase.
It could be a simple page on a company website …
Or, depending on the product you're selling, maybe a short persuasive sales page — or a "mini" sales letter where you take many of the elements you've already written about and attach an attractive and irresistible offer and performance guarantee.
And then there's the ongoing relationship building, where you continue to earn your reader's attention and trust with even more information related to their interests and needs …
Through email contact, newsletters, social media engagement, free videos …
Any of which can lead to other offers and give your customers a chance to continue buying and doing business with you.
For you as a writer, each stage of the customer journey is a chance to make money because someone has to write all these pieces.
That someone could be you.
And in fact, I'd like to help you get you to this level, which is why I'm inviting you to join me in a brand-new, one-of-a-kind mentoring program designed specifically to aid you in becoming a highly valued member of your client's marketing team.
As a member of AWAI's Master Certification for Direct Response Copywriting, you'll not only write copy for each stage of the customer journey …
You can submit those pieces for personal feedback and direction.
You'll get an understanding of the ALL the components of a digital marketing campaign and how they connect …
How to write and structure each one …
The tone and level of empathy you need to apply at each stage so you can connect with, help, and earn your reader's trust.
And that's just the writing …
Along the way, you'll get a "big picture" view of how direct response digital marketing works, including how campaigns are measured and the important terms and benchmarks you, as a copywriter need to be aware of.
We'll go over and reinforce important aspects of copywriting — so everything you write from this day forward will be tight, lean, and of maximum value to both your client AND your reader.
By the time we're done working together, you will have ALL the knowledge you need to land and "talk shop" with clients as a Certified Direct Response Specialist.
I'm hoping you'll take me up on this offer and hope to see you for the first live training session. You can get all the details here.
Now is the ideal time to get started as a direct response writer. Do you have any questions? Share with us below.

The AWAI Method™ for Becoming a Skilled, In-Demand Copywriter
The AWAI Method™ combines the most up-to-date strategies, insights, and teaching methods with the tried-and-true copywriting fundamentals so you can take on ANY project — not just sales letters. Learn More »

Published: December 15, 2021