How This AWAI Member's Love of Video Games Led to a Writing Gig with Loads of Freebies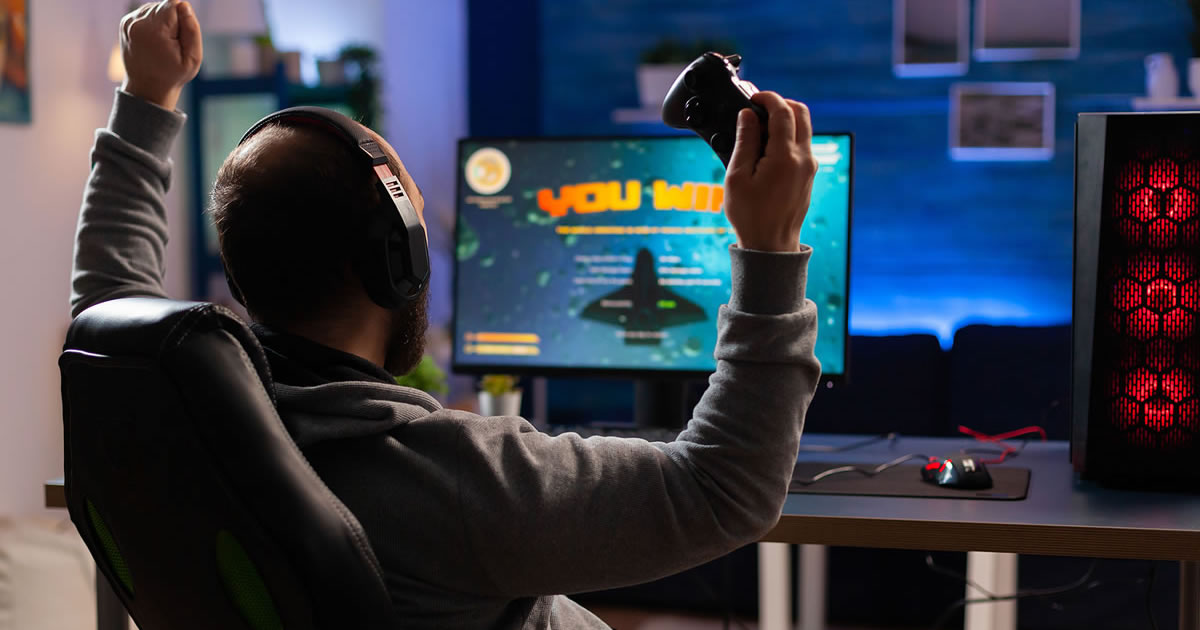 Marcus Monaghan had almost completed The AWAI Method™ program but was struggling with the final assignment.
Even after a coaching call from one of AWAI's Circle of Success mentors, he found himself at a brick wall.
But instead of giving up, he turned to Pam Foster, AWAI's Learning Chief and niche expert, for advice and a good dose of inspiration.
Following her recommendation, Marcus leaned into his frustration and decided to take a chance.
Pay attention: This is where it gets interesting, because the chance he took led to an unusual writing opportunity.
Marcus loves video games. As he explains, "One of my hobbies is video gaming and virtual reality gaming, which is an emerging technology that is growing rapidly, thanks to Facebook's investment in Oculus."
Marcus' tenacity for being up-to-date on the newest technologies earned him an invitation to join a closed beta test for a huge gaming company, which was in the processing of revamping one of its most popular titles.
While testing the new update, Marcus noticed many grammatical and spelling errors …
Fresh off his conversation with Pam and feeling more confident about the skills he had gained through AWAI's Method program, he decided to take a chance.
Marcus says, "I reached out to them and explained that I am a content and copywriter and I would be happy to review all of their English transcripts for the game and offer corrections and suggestions."
Well, a couple of weeks later, Marcus received a rather surprising message from the company. They were inviting him to review a document on Google Drive for grammar and spelling … the exact thing he had offered to do.
The company was getting ready to record voiceovers, and the scripts they were using needed to be in gamer-text-style language. That meant they needed Marcus' expertise not only as a gamer but also as a content and copywriter.
It was a huge task but Marcus took it head-on. And he completed it successfully.
In fact, the company was so pleased with his work that they sent him loads of free gaming gifts. But that's not all. They're adding his name to the end-of-game credits. (That's huge!)
There is no doubt that Marcus' restructuring of the company's video text scripts saved them tons of money. And because of this, Marcus feels confident that it will lead to paid work in the future.
As he says, "Although this isn't a true paid gig … I'm okay with that! Maybe this will lead to paid work. They are in the early stages of working on a new title, and I hope they will call on my expertise again."
Sometimes the starting point for finding and landing clients is using what you already know or, as in Marcus' case, following your passion. And now that Marcus has developed a proven relationship with the gaming company as well as showed his value as a writer, the next message he receives from them might just be a paid writing gig.
But he also knows the power in not giving up, because you never know where your next client will come from. You need to just keep pushing forward …
Do you have any questions about getting started as a copywriter? Please let us know in the comments.

The AWAI Method™ for Becoming a Skilled, In-Demand Copywriter
The AWAI Method™ combines the most up-to-date strategies, insights, and teaching methods with the tried-and-true copywriting fundamentals so you can take on ANY project — not just sales letters. Learn More »

Published: December 24, 2021