The Surprising Benefits of Being an E-newsletter Writer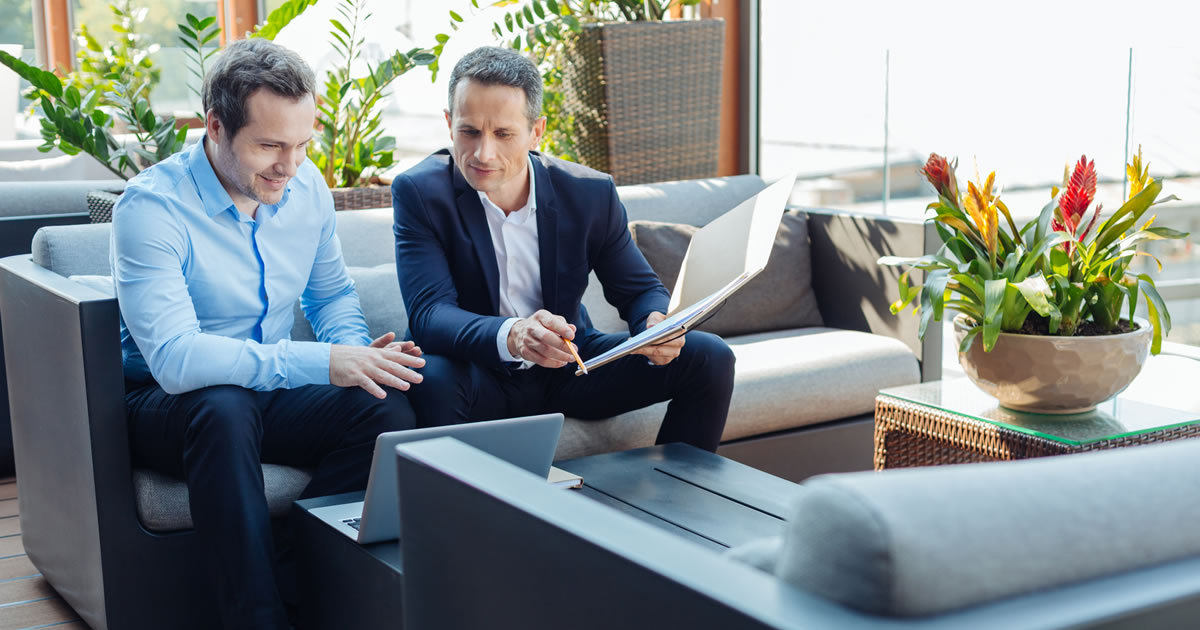 Why do we subscribe to e-newsletters?
Well, the answer is simple. We subscribe and stay subscribed because the information is useful … and we enjoy the content.
A well-written newsletter makes us feel connected and informed. We feel like we're part of an exclusive club.
Newsletters are effective and popular.
That's probably why 83% of businesses use e-newsletters to keep in touch with clients and prospects, according to Omnisend.
That 83% equals millions of businesses all around the world. From a small business down the road to massive multi-national corporations nationwide. And those businesses big and small need e-newsletter writers.
So as an e-newsletter writer, your opportunity is huge … and profitable.
Your potential income?
You can charge $800-$2,000 per newsletter. Meaning, you only need a few regular clients to earn a six-figure income.
Even better, e-newsletters must go out regularly — once a month, once a week, once every two weeks. Subscribers expect to see "their" newsletter in their inbox.
Yes, the money's great and the demand for your services is high. But there's another benefit, one we rarely see as writers.
Building a Community
E-newsletter writing has a surprising benefit that I hadn't even considered, until I started writing them myself …
My wife and I have a Money-Making Website, all about Outback travel in Australia. We have a subscriber list and I send a newsletter once every two weeks.
It's a simple newsletter … just a basic layout with no fancy graphics.
Every issue, I write about something topical related to Outback Australia. Then I include links to articles on our website, plus a couple of paid ads (affiliate links).
A few months in, something totally unexpected happened. Subscribers started emailing me, simply to thank me. Wow, I wasn't expecting that!
Here's a small sample of the messages …
Mike — "I enjoy the articles, and am jealous of your adventures!"
Lance — "This is great Andrew."
Jim — "What a wonderful story about … I really enjoy that you're traveling in the real Australia."
William — "I really enjoyed your newsletter, particularly …"
You know what that's called? Job satisfaction. And once you start getting feedback like this, your subscriber list becomes way more than a bunch of names.
It's a community.
It works both ways. I'm guessing you subscribe to newsletters. Which ones work for you, which ones resonate with you?
The ones that make you feel special.
They might offer exclusive subscriber-only discounts, early access to special events, behind-the-scenes interviews of the people in the business, and so on.
E-newsletters are a powerful way to humanize a business. They create empathy, loyalty, and trust.
I guarantee Mike, Lance, Jim, and William are some of our most loyal subscribers. They're more likely to promote our business whenever they get a chance.
You can build a community like that for your clients too. By delivering newsletter content that is informative, valuable, personable, and high-quality, you'll be building connections with their readers and demonstrating their expertise.
Now — where can you find e-newsletter clients and what types of content would you be writing for them?
Potential Clients Are Everywhere!
The ideal place to start is with small businesses in your local area. Here's a few ideas to get you started:
Veterinarians
You could write about:
Seasonal health issues like ticks on dogs
Training puppies
Why cats should be kept inside
The healthiest food for your pet
Dentists
You could write about:
The best brushing techniques
How to care for your teeth
How chronic diseases affect teeth
Why regular professional cleaning is so important
Doctors
You could write about:
Immunizations for children
Seasonal ailments like influenza
Health care for the elderly
Basic first aid techniques
Accountants
You could write about:
The best accounting software for small business and individuals
Changes to tax laws
Deductions you can take
What accounting records you must keep
Lawyers
You could write about:
How to set up a new business
What information should be in a Will
Your legal rights if charged with an offense
What records you need for an adoption
Real Estate Agents
You could write about:
Recent and upcoming sales
How to prepare your home for sale
Your rights as a renter
The most sought-after locations in your region
Landscapers
You could write about:
Preparing your garden for winter
Pool fence regulations
The best natives to grow in your area
How to maintain your lawn
Pretty simple, right?
And professional services, healthcare, trades … every type of business needs e-newsletters and someone to write them.
And you can choose whether to …
Specialize in a certain industry — for instance, you'd market yourself as "An e-newsletter writer for real estate agents."
Or
Focus on your local area — "Your professional newsletter writer for small businesses here in Salt Lake City."
Take another look at our list of local businesses. You've hardly left home. Yet look at how many opportunities you already have as a newsletter writer!
Every one of those businesses (plus a whole lot more) know they should reach out to their customers and prospects. They know regular newsletters grow loyalty, nurture empathy, and bring in the sales.
But they don't have the time — or the expertise.
You do … or at least you will, once you add e-newsletter writing to your skill set.
Potential clients really are everywhere.
A Satisfying New Skill
E-newsletter copywriting is a great way to start out as a copywriter. It's also a great skill to add if you're already up and running.
After all, how many careers have …
skills you can learn in a weekend,
earn a healthy income from,
find eager clients in your own backyard, and
enable you to build a community of like-minded people?
Writing newsletters is fun, easy, and super-rewarding. And at $800-$2,000 per newsletter, you'll be well rewarded for your efforts.
When your client gets their first email thanking them for something you wrote … then you'll know exactly what I mean.
That's satisfying.
Do you have any questions about getting started as an e-newsletter writer? Share with us in the comments.

How to Write Engaging E-newsletters: Earn Ongoing Income by Turning Casual Prospects into Devoted Customers
Start writing e-newsletters that build relationships and turn casual prospects into devoted customers. With this skill, you can earn thousands of dollars a month in retainer contracts. Learn More »

Published: December 22, 2021