Good SEO in 2022 Puts the User First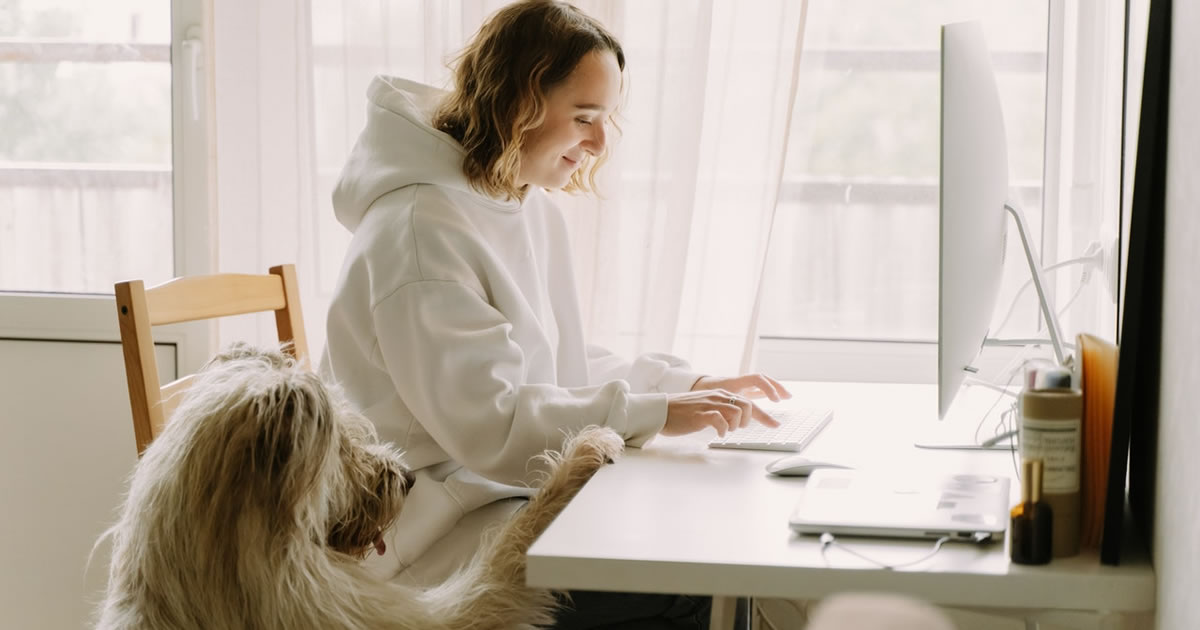 2022 is the Year of the Tiger, according to the Chinese Zodiac. It started February 1, 2022 and goes through January 21, 2023.
Tigers are the biggest cats in the world — up to 10 feet long and weighing up to 660 pounds. They have no natural predators. And they are known to symbolize power, patience, individuality, balance, and strategy, among others.
Internet users, on the other hand, come in all shapes and sizes. They're young, old, short, tall, skinny, fat … they're all combinations of these traits and more. They search the internet for anything and everything, looking for solutions to problems or needs they are experiencing.
2022 — for e-commerce, digital marketing, and anyone relying on Search Engine Optimization (SEO) to bring these internet users to them — is the Year of the User.
Some of the main trends for this year are user search intent, evergreen content to answer users' questions, longer content to more fully answer those questions, refreshing older content to make it relevant to the user of today, and multi-channel search.
All of these tie back to the idea that good SEO in 2022 is about putting the user first.
So companies are looking for SEO copywriters who can do that. Who are trained and skilled at writing for the user … and in such a way that the search engines take notice and reward their efforts.
SEMrush says, "SEO is both the art and the practice of convincing search engines to recommend your content to their users as the best, most authoritative, and most comprehensive solution to their problem."
Really, good SEO has always been about writing for both the search engines and the user. It's writing so that the user gets what they want (a solution to their problem or need) and so that the search engine recognizes that it will give the user what they want.
Even though the user — the search engine's customer — isn't paying the search engine with money, they are "paying" with their continued use of the platform. And, like any good business, search engines want to make the customer happy so they keep coming back.
Let's look a little deeper into what putting the user first looks like when it comes to SEO copywriting in 2022 …
Focus on User Search Intent
Just what is user search intent? Yoast defines it this way:
"Search intent (or user intent, audience intent) is the term used to describe the purpose of an online search. It's the reason why someone conducts a specific search."
For example, are they looking for an answer to a question (like how to fix a leaky faucet)? Are they searching with the intent to buy something (like where to buy a new Delta faucet)? Are they searching for a specific company or website (like Home Depot or Lowe's)?
People tend to use certain words in their search queries that are relevant to the type of intent they have. They might use "how to …" or "best way to …" when they're looking for an answer. Or they might use "buy" or "deal" when they're searching with the intent to buy.
When you can match your copy and content to the user's specific intent, you're going to increase the chances of those users finding what you've written.
Search Engine Journal identifies user intent as the number one trend for SEO in 2022. They quote SEMrush's Mordy Oberstein, who says this:
"In 2022, we'll take it [user intent] to a new level. I don't mean breaking things down by informational or transactional intents … It's the ability to adequately empathize with your audience so as to provide a comprehensive experience that addresses their implicit concerns."
Publish Evergreen Content
Evergreen content — like evergreen trees that retain their green foliage year-round — is content that remains relevant long-term. It's content that's sustainable.
This content is going to be seen by the search engines as authoritative and valuable. Its very longevity adds to its value … and adds to its SEO power, too.
And because it's meant to be valuable and relevant for months and years to come, companies are willing to invest in making it the best it can be.
This is good news for SEO copywriters who can write strong, evergreen content. There is a big need for you in 2022. Fire up your keyboard and get ready.
Publish Longer Content
Search engines are looking for content that answers users' questions and solves their problems. And the more complete the answer, the better.
This means writing longer content that keeps the user on the page for greater amounts of time. It means giving them complete answers that they are satisfied with so they don't feel the need to continue searching elsewhere.
The challenge here, and why companies continue to turn to great SEO copywriters for help, is that this longer content still needs to respect the user's time and attention. It needs to be complete, yet concise. It needs to provide valuable answers, not just take up space with fluff.
Refresh Older Content
Another way that SEO copywriters can help companies improve their SEO in 2022 is by refreshing older content and making it relevant to users in the here and now.
The world has changed in the past few years, so if content is older than that, there may be new examples that would make more sense to people now. Perhaps there's new context or new ways to describe a product or service.
Maybe how the product or service benefits the user has shifted as things that are important to the user have changed.
Maybe (most likely) the original content wasn't optimized as well as it could be for user intent.
These are just a few of the ways SEO copywriters will be refreshing and republishing older content to help their clients be found by users searching for their stuff in 2022.
Show Up Where — and How — Your User is Searching
In order for your content to solve users' problems, they must be able to find it. This means making sure you optimize for all the different ways users are searching, or what is known as multi-channel search.
For example, a growing percentage of people are using voice-activated devices (which use voice assistants like Alexa, Siri, or Google Assistant) to search the internet. Consider these stats published by TechJury:
20% of all internet searches are voice-based
40% of adults use voice search daily
1 billion voice searches take place every month
Since people using voice search literally speak their query into the device — for example, "Alexa, how do I fix a leaky faucet?" — conversational copywriting is key to telling the search engines that content is relevant to a voice search.
And it's not just voice searches that are becoming more common. Visual search continues to grow as well.
Some of the ways SEO copywriters help optimize content for visual search are by writing image titles, descriptions, captions, and alt tags that include keywords that tell the search engines they're relevant to particular searches.
In Everything, Put the User First
All of this may sound like a lot. And it can be especially overwhelming to companies who just want to make a good product or perform a good service to help their customers.
That's why they need good SEO copywriters on their side to help them publish content that puts the user first.
SEO isn't all that complicated when you know how it works … when you know what the search engines need to see in order to deem your content relevant and useful to a person searching for answers.
We can't know the future, but as Search Engine Journal says, "What we do know is that Google will continue adjusting ranking signals to best meet the needs of searchers."
And as long as they do so, companies are going to continue to need SEO copywriters to help them.
Tigers have power, patience, individuality, balance, and strategy.
So do SEO copywriters.
Master SEO, write for the user, and be ready to answer the call.

The AWAI Method™ for Becoming a Skilled, In-Demand Copywriter
The AWAI Method™ combines the most up-to-date strategies, insights, and teaching methods with the tried-and-true copywriting fundamentals so you can take on ANY project — not just sales letters. Learn More »

Published: January 23, 2022