$200 Prize Winners Announced for
The Writer's Life Air Fryer Email Contest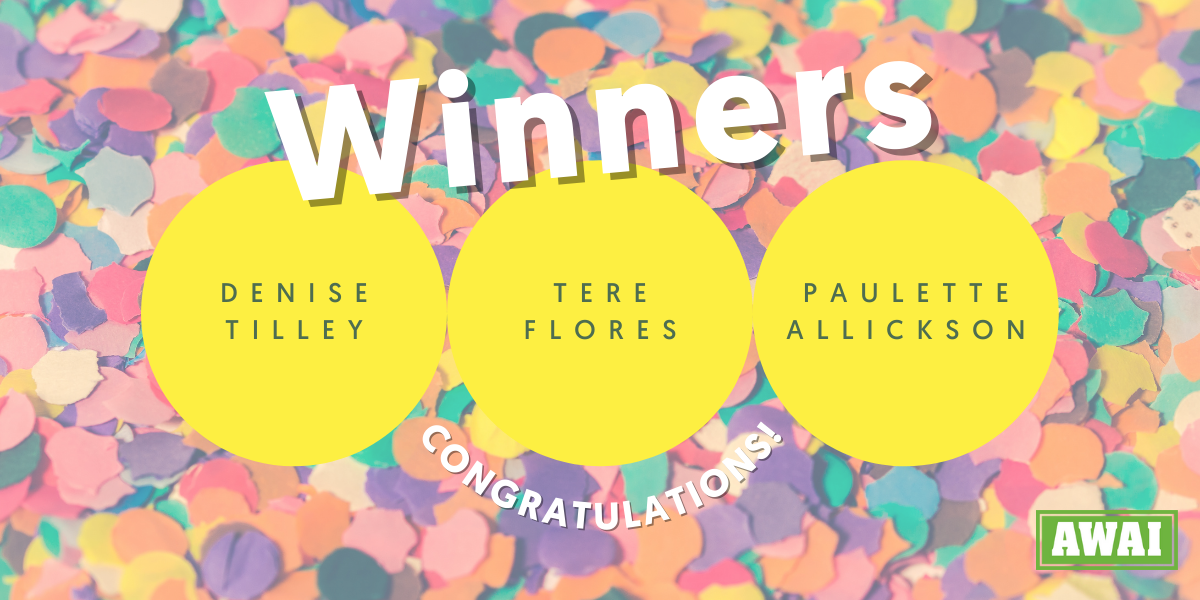 HUGE congratulations are in order …
Three Writer's Life readers just won $200 each in our April writing contest — and now you can pick up a few tips from their winning entries!
The challenge was to write a 75-word email — with an eight-word subject line — selling a fictional "Tastebud Bliss" air fryer. You can check out the Practice Assignment and valuable tips for how to write an effective email ad, here.
With 155 total entries for the month, our top email writer, Guillermo Rubio (called G around here) had his work cut out for him in choosing the winners.
Here's what he told us:
Each of the winners wrote a great, attention-grabbing subject line.

They nailed the audience's desire to indulge in decadent food without it going to the waistline.

The email body copy reflected this emotion as well, with vivid copy that got the reader imagining how great it would be to own a Tastebud Bliss Air Fryer.
Read each of the winning entries here:
Crave delicious but want nutritious?
Here's how you can have both. Chips, chicken, salmon, pizza, meatballs … Succulent and juicy inside, crispy outside. While cutting fat by 75%. The Tastebud Bliss Air Fryer makes healthy cooking a breeze. And no messy clean-up. Our delighted customers say "Best investment in my health. Food comes out crispy and oil free." "I wish I'd bought one sooner." So, if you want quick, tasty, healthy meals, Click Here. P.S. You no longer have to choose between delicious and nutritious. — Denise Tilley
---
Learn How to Indulge Without Bulge
My family loves eating, yet we accomplished to slim down while eating healthy delicious fried food. Our Tastebud Bliss Air Fryer makes juicy chicken wings, roast vegetables, delicious desserts, and crispy French fries with up to 75% less fat, and up to 30% faster. Easy to clean, and 1-year warranty. You deserve the freedom to enjoy your favorite fry foods without the guilt, the fats, or the extra calories. Act now click here. — Tere Flores
---
Yes, Mary, healthy diets can include fried foods!
Mary, how'd you like to indulge in your favorite fried foods again? Succulent, mouthwatering, crispy fried foods … everything you've denied yourself to pursue a healthier lifestyle. You've never stopped craving them, though. Well, now you can feed your cravings! The secret is the Tastebud Bliss Air Fryer. It cooks using superheated air, not oil. Voila! Fried foods with zero guilt. It also air roasts, broils, bakes, dehydrates, and more. It's truly a mealtime game-changer. — Paulette Allickson
To everyone who submitted an entry — nice work!
With so many entries, it was hard to choose just three … and we saw a lot of great writing and creativity among the rest.
Plus, if you did enter, now you've got a piece to add to your portfolio!
Watch for our next contest coming up on April 30th …
And remember to write a little (or a LOT!) every day to keep flexing those writing muscles and building your copywriting skills.

The AWAI Method™ for Becoming a Skilled, In-Demand Copywriter
The AWAI Method™ combines the most up-to-date strategies, insights, and teaching methods with the tried-and-true copywriting fundamentals so you can take on ANY project — not just sales letters. Learn More »

Published: April 22, 2022