Two Tricks To Help You Catch Errors
In Your Writing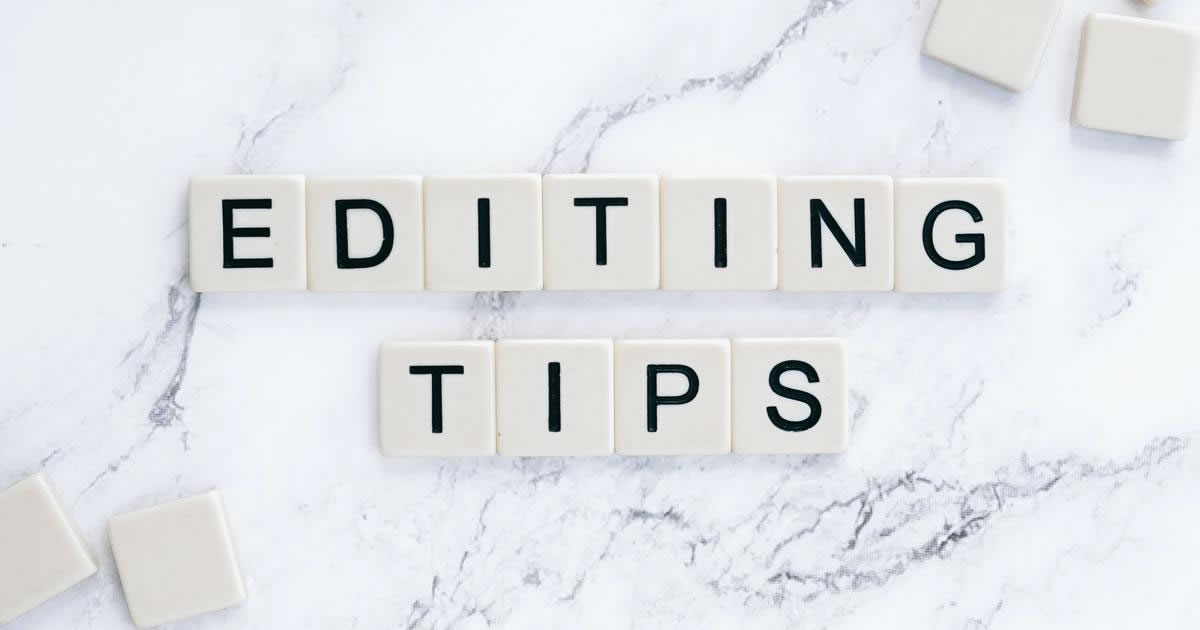 I loathe errors. But they happen …
Human brains are notoriously terrible at noticing certain mistakes.
For example, take a look at this …

Do you see it? 😁
If not, look at the question …
You'll see the word "the" is in there twice. (I didn't see it at first!)
I'll give you two simple tricks to make sure you always catch things like this in just a minute …
Honestly, one of them is a little weird, but it works!
Sending clean copy to your clients will help you look professional. (And save you from any embarrassing errors!)
After all, if your client uses your copy and it has grammatical errors … typos … or something worse, like mis-quotes or untruths …
It could damage their business.
It's why here at AWAI we pay copyeditors to edit every single piece of copy that we publish.
And we publish a LOT of copy …
Articles, blogs, social media posts, ads, web pages, news items, sales promotions, guides, products, scripts …
All of it goes through a designated copyeditor that we value and pay well.
And that's on top of what we pay the writer!
Copy editors can catch all kinds of small mistakes. But they do more than that, too.
When they read a piece of copy, they're looking for ways to clarify and strengthen it.
They catch the misspelling of names … misattribution of quotes … outdated references …
And sometimes even bigger, more embarrassing mistakes that could become legal issues.
They even make suggestions for reorganizing the copy so that it reads better (which can boost the effectiveness of the copy, adding even more value to their already valuable role!).
To millions of businesses like ours, copyeditors are like GOLD.
I once wrote a promotion where I literally contradicted myself later in the very same letter.
And remember the recent issue of The Writer's Life where I sent a quiz and had a wrong answer in the answer key? 😳
If you're the kind of person who loves editing other people's writing …
If you catch little mistakes and silently correct other people's grammar in your head all the time …
Copyediting could be your perfect "in" to the paid writing world.
Now as promised …
Two little tricks you can use to catch errors whenever you read your own copy …
The first one is: Read it out loud.
If you're not already doing this, you should!
Not only will it help you catch errors (try it with the example at the top of this note!) but it will help you write more conversationally, too.
The second one is a little strange, but it works …
Read your copy backwards.
After you've read through it from top to bottom (preferably out loud) …
Start at the bottom and read each sentence as you move up the page.
This will help your brain notice the words it's reading, rather than skipping over what it thinks it already understands.
If you read your copy out loud and then backwards, you'll at least catch most if not all of the errors in it.
And your client's copyeditor will catch everything else. 😊

The AWAI Method™ for Becoming a Skilled, In-Demand Copywriter
The AWAI Method™ combines the most up-to-date strategies, insights, and teaching methods with the tried-and-true copywriting fundamentals so you can take on ANY project — not just sales letters. Learn More »

Published: September 2, 2022