$200 Prize Winners Announced for The Writer's Life Hydroponic Herb Garden Email Contest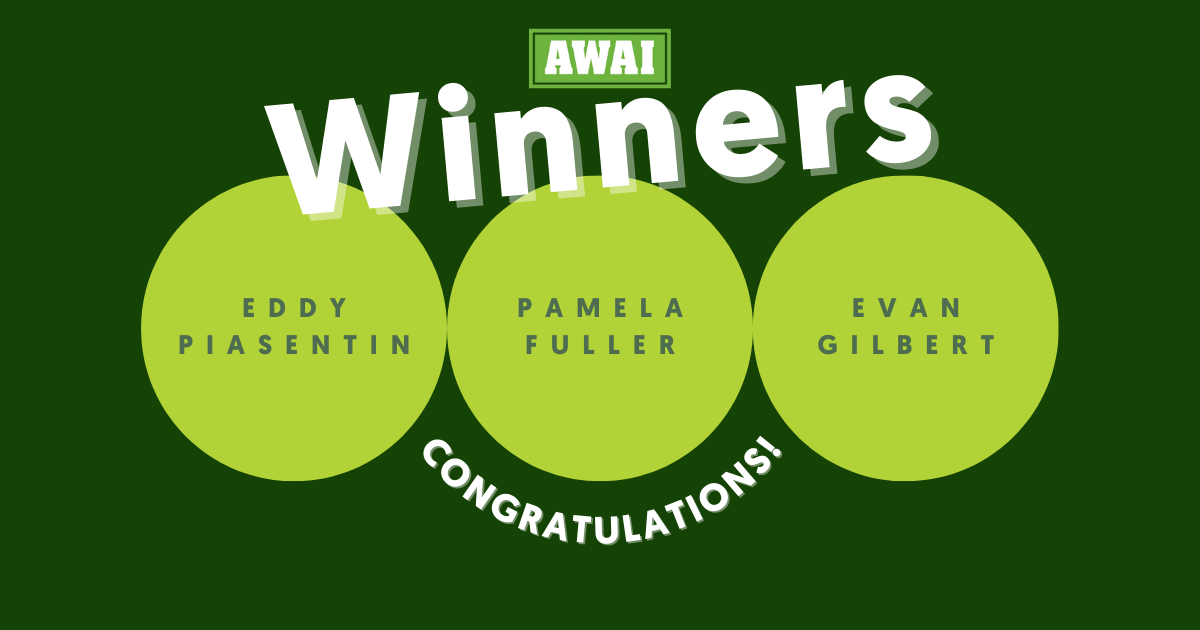 Exciting news …
Three Writer's Life readers just won $200 in our January writing contest — and now you can pick up a few tricks from their winning entries!
The challenge was to write an 83-word email selling a hydroponic herb garden, and we got a massive 352 entries! You can check out the Practice Assignment and valuable tips for how to write an effective online ad, here.
Web copywriting expert Nick Usborne chose the three winning emails …
And he's here with us today to announce the winners — and talk about what made their entries stand out above the rest.
Watch his short video to find out who won and glean some of his insights into what makes a strong email.
Eddy Piasentin
Have you seen what's growing in your fridge?
If you're like most Americans who waste a whopping 40% of their food, it's no wonder you dread opening your fridge and facing a heap of expensive spoiled veggies and herbs. But with CounterGrow 12 you'll quickly, easily and affordably grow farm-fresh food, right inside your home. Grow what you need, when you need it, with no waste. All year round. And finally, stop the science experiments happening inside your fridge!
---
Pamela Fuller
One Secret Professional Chefs Won't Share
From home cooks to professional chefs, everyone knows the best dishes are created from the freshest ingredients. And how do they get the freshest ingredients? Their secret … grow your own. You can upgrade your kitchen by growing your own herbs and produce with the CounterGrow 12. This totally automated and silent countertop hydroponic garden will transform you into a Celebrity Home Chef and the envy of your friend group. Grow your own fresh, organic ingredients now!
---
Evan Gilbert
Ten Easy Minutes To A Cleaner Vegetable Drawer
If you're like me, you love cooking with fresh herbs. What's not so nice is finding last week's basil now green goo, tucked inside your refrigerator drawer. That's why now I keep my herbs on the countertop, growing hydroponically. I was worried it would be a hassle, but setup only took ten minutes. Now I always have my favorite herbs at arm's length. And my fridge? It's never been cleaner.
---
Nick will also share some unique tactics the winners used and how you can apply them in other projects to engage your own readers.
To everyone who submitted an entry — nice work! It takes real guts to put yourself out there.
Plus, just like that, now you've got a piece to add to your portfolio.
Whether you entered or not, remember that a little daily writing practice will help you continue taking one step forward every day.
Congratulations to our three winners and to everyone who took the time to submit an entry! Be sure to read our daily e-letter, The Writer's Life, for more contest opportunities.

The AWAI Method™ for Becoming a Skilled, In-Demand Copywriter
The AWAI Method™ combines the most up-to-date strategies, insights, and teaching methods with the tried-and-true copywriting fundamentals so you can take on ANY project — not just sales letters. Learn More »

Published: January 26, 2023