$200 Prize Winners Announced for
The Writer's Life B2B Email Writing Contest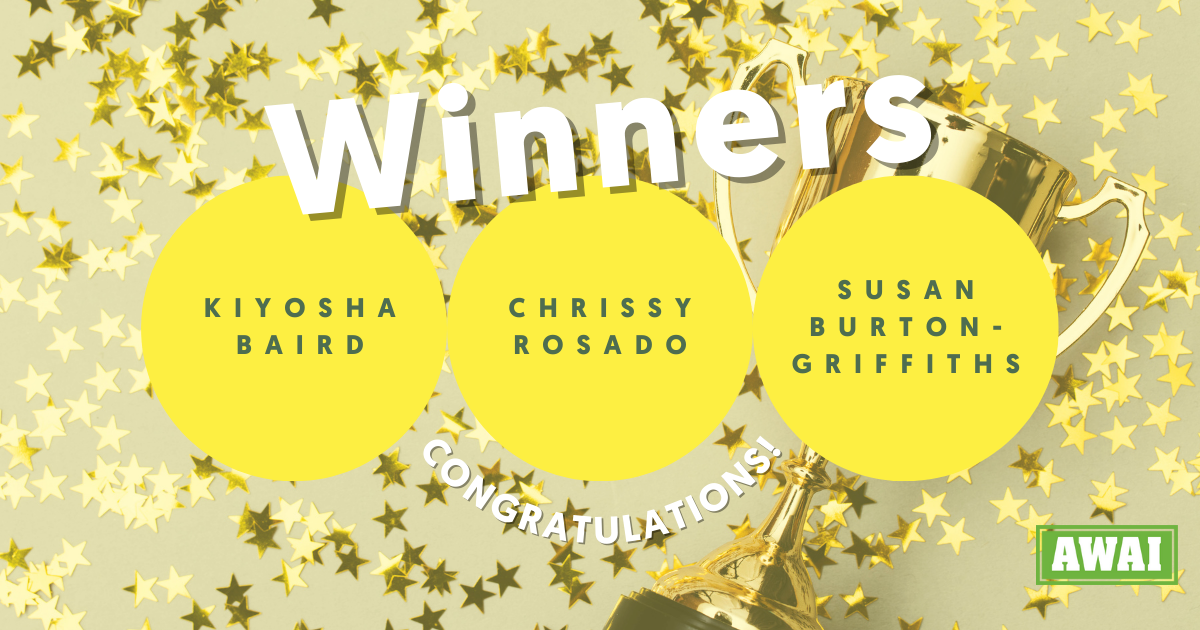 Steve Slaunwhite is here today with a big announcement — the names of the three winners for the recent Writer's Life B2B Email Writing Contest!
Check out his short video for the names and brief insights about their winning submissions. You can apply his tips to your own writing projects too.
With so many "spectacular" entries, Steve says it was very difficult to narrow it down to three $200 prize winners for our March writing contest from The Writer's Life.
We'd also like to give kudos to everyone who submitted an entry. Great job on doing the work — and be sure to add your sample to your portfolio!
The challenge was to write a B2B promotional email of just 83 words to invite grocers, independent restaurant owners, convenience store owners, and concession operators to attend a trade show exhibit for the WarmCo food warming unit. Readers were given a copywriting brief like you'd receive from a real client.
In his video, Steve points out why this was a challenging piece of copy to write, and what he was looking for as he reviewed the entries.
Now, here's Steve with the three prize-winning entries … He also shares some valuable tips writers can use to improve ANY copy they write.
Here is the prize winning copy:
---
Kiyosha Baird
Could invisibility be hurting your food sales?
Ever struggled to see food at the back of a shelf? So do your customers. But, WarmCo's countertop, two-door Mini Display Warmer's slanted shelves reveal each edible delight. Glass encasing and warm light add visual appeal. Boosting impulse buys. Easy to use. The thermostatic control and 470 watts of heating power keeps cakes moist and tarts crisp. Click here for details and a 25% off coupon. Visit Booth 222 at the NRAS.
---
Chrissy Rosado
Tempt Tastebuds & Wallets with Cutting-Edge Warmer
Skyrocket your profits with WarmCo's (Model W2DW-3S) Mini Display Warmer! This sleek two-door countertop warmer offers three eye-catching slanted shelves, perfect for showcasing baked goods and encouraging impulse buys. Enjoy effortless temperature control, superior heat retention, and enhanced visibility thanks to its tempered glass exterior and thermostatic controls. Don't miss your chance to explore this game-changer at Booth 222 during the National Restaurant Association Show and secure an exclusive 25% discount coupon!
---
Susan Burton-Griffiths
Increase Sales with this Countertop Mini Display Warmer
Customers won't resist food that looks this good! Crisp veggie spring rolls, succulent sausage swirl, sweet cherry pie, set off to perfection with the incandescent light, of the WarmCo Mini Display Warmer. Its two-door, easy access design, lets you restock whilst customers make their selections, so there's always a warm, tasty choice. They'll be queueing for more! A 25% discount voucher awaits, when you visit Booth 222. Click for details.
---
Congratulations again to our three winners — Kiyosha Baird, Chrissy Rosado, and Susan Burton-Griffiths — and to everyone who took the time to submit an entry! Be sure to read our daily e-letter, The Writer's Life, for more contest opportunities.

The AWAI Method™ for Becoming a Skilled, In-Demand Copywriter
The AWAI Method™ combines the most up-to-date strategies, insights, and teaching methods with the tried-and-true copywriting fundamentals so you can take on ANY project — not just sales letters. Learn More »

Published: April 5, 2023