Ed Gandia:
Founder of B2B Launcher
"I've signed several new clients, including one that could bring in over $20,000 in business this year. With Ed's help, I was finally able to nail down my positioning, get my website in shape and create a marketing system that consistently brings in more (and better) leads and clients." — Rachel Beavins Tracy
Why Work With Ed?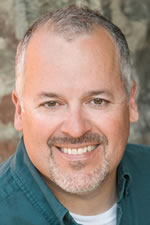 Ed Gandia
Ed's the real deal when it comings to working in the B2B copywriting world. He's been a practitioner for 12 years. Based on this experience, he teaches a combination of what's worked for him (based on timeless fundamentals), PLUS what's working for others today. He calls it "reality-based coaching." In addition, his coaching programs have a strong behavioral science component to them. While teaching B2B client-generation strategy and techniques, he focuses on putting you in situations that will generate quick wins for you. This will, in turn, motivate you and increase the chances for further action, which in turn yields more wins, etc. Ed is a frequent speaker at the AWAI FastTrack to Copywriting Success Bootcamp and the author of two AWAI B2B programs: Writing Case Studies and How to Write White Papers That Command Top Fees.
Specific Outcomes You Can Expect
New copywriters: Get your business off the ground in 6 months or less. And get to the $30k/yr. level faster, with less stress and with fewer obstacles.
Established copywriters: If you're already at the $30k-$80k/yr. level (or part-time equivalent), you can work with Ed to double your income in 12-18 months. OR … to maintain your income level while working half the hours you work today.
His Coach Approach
Ed is very mindful that information overload can paralyze people, so everything he teaches has been stripped down to its bare essentials. That makes the material much more approachable, and it increases the chances you'll take action and get results (rather than putting it off until you have time to act).
His coaching program encompasses a variety of learning tools, including:
Curriculum-based audio lessons
Workbooks/PDF handouts
Marketing action plans
Personalized strategy and advice
One-on-one coaching calls
Group discussion calls and Q&A
Copy critiques (for student's website copy)
New copywriters should plan for 6 months of working together, with weekly group training calls. You also get one-on-one time with Ed (scheduled as needed). And you have access to a very active online forum that Ed monitors and participates in every business day. About half the training sessions include homework and/or action items. Finally, Ed reviews your website copy and reviews suggested edits/comments during a one-on-one phone call. Established copywriters should also plan on 6 months of working together, with as similar approach but at a level that matches your deeper skills and experience.
In Ed's Words:
"First, to be clear, I'm a business-building coach as opposed to someone teaching copywriting techniques. And second, I focus on creating real transformation in your B2B copywriting business, not just incremental improvements. That's why my programs are not for everyone. To achieve true transformation, you have to be ready to do the mental and physical work I prescribe."
Fees and Terms
Ed charges $5,000 for each of his 6-month programs. He offers a payment plan for each program, which allows you to pay the fee over a 3- or 4-month period. Because these are small-group programs, they're not always open for enrollment.
How to Get Started
Visit Ed's B2B Launcher Coaching Page for complete details.
"This may sound dramatic, but Ed's class has changed my life. Instead of bombarding me with information, he gave me targeted knowledge that systematically pushed my freelance business forward. I recommend him and his class wholeheartedly." — Robyn Weisman
"I'd recommend this program for anyone who struggles to get writing clients and doesn't know what to do about it. The biggest benefit was learning a proven strategy for finding new developing leads and then turning these leads into paying clients. I now feel in control and can take action to reach my goals thanks to B2B Launcher." — Jeffrey Trull