Ed Gandia:
It's a Great Time to Be a B2B Content Marketer
"Content marketing continues to be a hot trend in B2B marketing. And within content marketing, case studies and white papers are two of the most popular and effective tactics today. Ironically, they're also the most common documents to be outsourced. That's because many B2B marketers no longer have the time or the people to get these pieces written internally. So when they find an outside writer who knows what they're doing and can deliver quality work on time, they tend to stick with them for a long while. Bottom line: This is a great time to be a case study or white paper writer!"
– Ed Gandia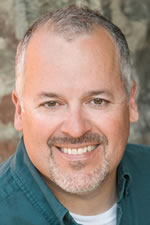 ED GANDIA is a sought-after B2B copywriter, author, speaker and coach. His current and past copywriting clients include Autodesk, CDC Software, Constructware, Stibo Systems, ToolWatch, Aldata System and more than a dozen other enterprise software companies.
Ed's latest book, The Wealthy Freelancer, was named a Top 10 Small Business Book by Small Business Trends. His mom voted for the book. Five times.
Ed is also the author of a number of popular programs here at AWAI, including "Writing Case Studies: How to Make a Great Living by Helping Clients Tell Their Stories" and "How to Write White Papers that Command Top Fees." He also runs the popular website www.InternationalFreelancersAcademy.com, where he publishes free training every month.
His insights, rants and psychobabble have been featured in Inc. magazine, CNN Radio, CBS Radio News, The Christian Science Monitor, The Atlanta Journal Constitution, DM News, AirTran Airways' Go magazine and The Writer, among others. He lives with his wife and two nutty kids outside of Atlanta, Georgia.
Ed loves to golf with other bad golfers, go backpacking where there's no cell signal and cook gourmet meals for his family. You can see occasional pictures of his culinary creations at www.facebook.com/TheEdGandia.
Articles by Ed Gandia
Connect With Ed
AWAI Programs by Ed Gandia
Help Companies Tell Their Stories … 
Collect $125 – $300 an Hour.
It's hard to resist a great story.
That's why we love a good novel, movie or play. And why we'll watch a classic film over and over again.
But tales do far more than entertain us. Neuroscientists have proven that stories can deeply influence our beliefs and decisions. Mainly because stories appeal to our emotions and our capacity for empathy.
Businesses have caught on to this in a BIG way. They understand the huge role stories play in their sales process. This explains why they're willing to pay writers $1,250 – $2,000 to draft short stories for them.
With AWAI's new program Writing Case Studies: How to Make a Great Living by Helping Clients Tell Their Stories you'll discover a system for completing these projects in 5 – 7 hours. Which means you'll earn a cool $200 – $300 PER HOUR every time you write one.
Here's what Writing Case Studies teaches you:
The basics of case studies—what they are, what they're used for, who reads them and why they're effective.
How to structure of an effective case study, what elements to include and what purpose they each serve.
How to gather the information you'll need and the steps you must take to ensure a smooth project.
How to conduct a tightly focused interview that will reveal the inside information you need to write the most powerful story possible.
The actual step-by-step process you should use to get your draft down in a document and what you can do to make the flow of copy as effective and persuasive as possible.
Everything from how to market yourself as a case study writer … to how to price them … what questions to ask before you quote … how to price your projects profitably … and how to increase your chances of landing the work.
And much more.
When you complete Writing Case Studies: How to Make a Great Living by Helping Clients Tell Their Stories, you'll be able to command top dollar for case study assignments that you'll breeze through. You'll deliver work your clients will love and keep them coming back for more.
Writing Case Studies: How to Make a Great Living by Helping Clients Tell Their Stories: $497.00
You'll Get Paid More to Write a Couple of These 7-Page Documents Than Most Authors Earn from a 300-Page Book!
Marketing managers of B2B companies are desperate. They're desperate for good white papers to persuade business buyers to learn about, and ultimately buy, their products and services.
Without at least one well-written white paper, a B2B company is at a serious competitive disadvantage.
Eighty-four percent of businesses find white papers influential in their purchasing decisions. So, it's no wonder white paper writers can command high fees—$2000 to $6500 for 5 to 10 pages—and it's no wonder they are in such high demand. Many white paper writers are booked weeks in advance. Some are even booked out for months in advance!
Now with AWAI's new program, How to Write White Papers that Command Top Fees, you can confidently enter this market and begin earning the money you deserve while tapping into the freelance job security you desire. Here's what you'll learn:
White paper basics … what they're used for, who reads them, why they're so popular, why they're so effective and the different types of white papers you'll likely be called on to write.
Project planning … how to gather all the important basic information you'll need before you can even start your research and writing.
Research … how to find a wide variety of good information, where to turn for interesting facts and statistics, how to find that information faster, and how to stay organized as you gather it all.
Writing … The actual steps that go into writing a white a white paper, what you should expect from the revisions process, and how to keep your project on track.
Marketing … everything from how to contact prospects, how to put together a bid, what to charge, and how to increase your chances of landing every white paper project you go after.
And so much more!
B2B writing experts Steven Slaunwhite and Ed Gandia literally break down every step you need to know to succeed in this lucrative niche. After going through this program in its entirety, you're going to have everything you need to land white paper projects and command top fees for each and every one.
How to Write White Papers that Command Top Fees: $497.00