Inside AWAI Webinar and Q&A:
2 Ways Social Media Is Your Freelance Writing Success Gateway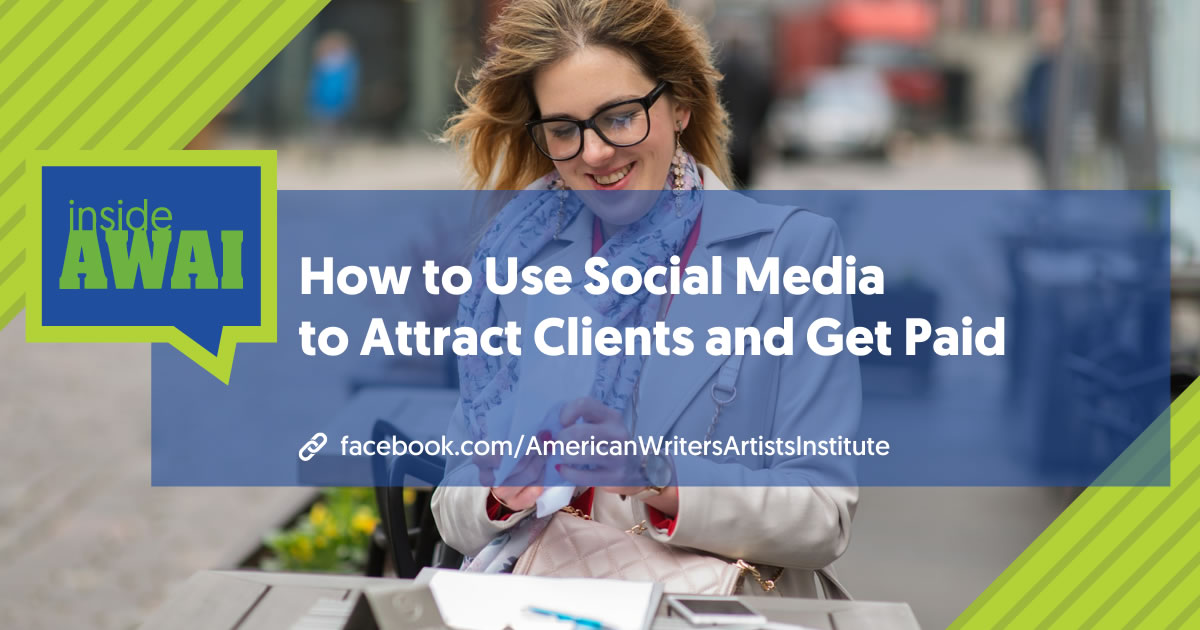 Just about everyone's on social media these days, including your potential freelance copywriting clients. Join AWAI's Pam Foster for this FREE Inside AWAI session where our guests Ilise Benun and Michele Peterson reveal two opportunities to take full advantage of social platforms and build your freelance business.
You'll discover …
How to use social media to attract and land the clients of your dreams
Why clients need your help with their social media efforts
How to become their resource for writing social ads, managing their groups, and more
The fees and types of work you can expect
How to get started
If you're already someone who enjoys social media, this is the session for you!
Webinar Materials
Quickly Build Social Media Skills
6 Reasons Every Writer Should Offer Social Media Services
Five Strategies for More Effective B2B Social Media Marketing
3 Smart Social Media Goals and How to Achieve Them
How to Make Money as a Social Media Marketing Expert
Ideas for attracting clients
An Easy 3-Part Social Media Marketing Plan for Web Writers
Social Media SEO: 5 Steps to Make It Easier for Your Ideal Audience to Find You
Social Media Writing Puts You at the Heart of a Client's Digital Marketing Plans
Access the Inside AWAI archives here.