Five Strategies for More Effective B2B Social Media Marketing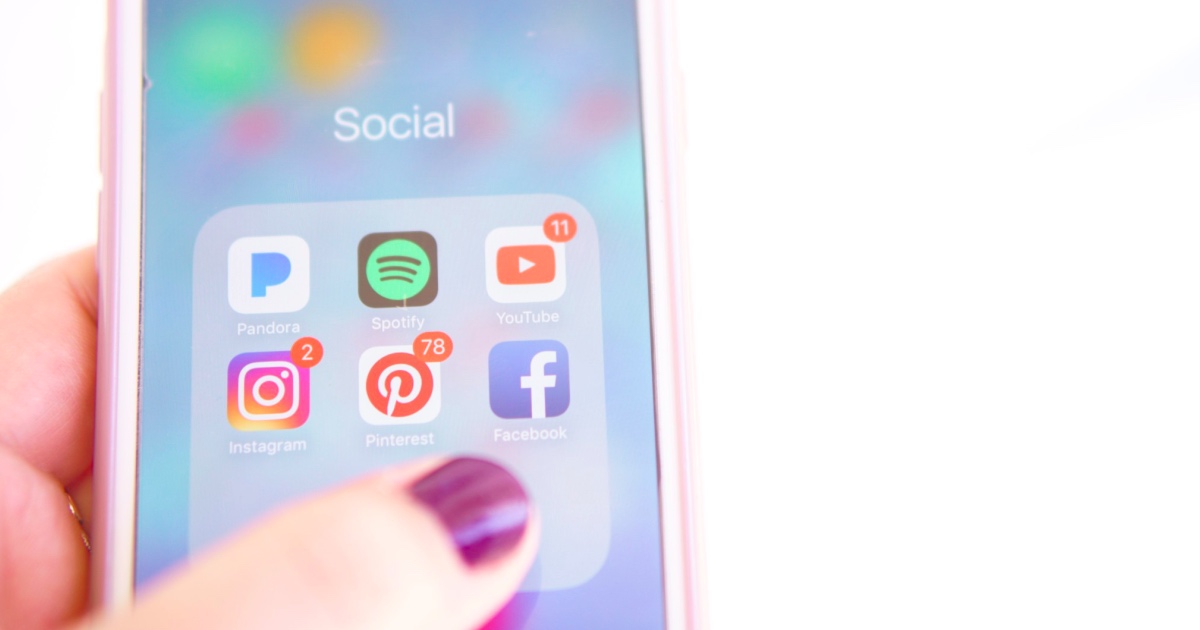 Social media is no longer an "optional" marketing channel — for any company.
Yet many B2B companies struggle with understanding how to get the most from social media and they're missing out.
Often, social is an after-thought and companies post the original headline for a piece of content with a simple phrase like "Check out our new blog" to every social media channel.
As a B2B writer, you have an opportunity to use social media as a way to help your clients reach the right people with the right content at the right time.
Finding the Right Network
Social media is an excellent tool to raise awareness of a brand and what they do. Companies don't want to invest time, money, or resources into a platform where their ideal users don't hang out.
To get the most benefit from social media, a business needs to focus on the right networks. There many out there. Some everyone knows, like LinkedIn, Twitter, and Facebook.
Then there are less popular but growing options like TikTok, Snapchat, Flickr, etc.
How can a business know where to concentrate?
The first step to finding the right network is to get a clear picture of who a company is trying to reach. Who is their target audience?
By working to uncover that information, it will also showcase to your client that you're a professional focused on improving conversions.
For example, if you're writing for a company that creates industrial refrigeration units, who do they need to reach? It's most likely not the Head of Marketing.
It may be managers of a restaurant, hospital administrators, or the Head of Logistics for a chemical manufacturer. Each of these people may use social media, but in different ways.
Once a company identifies who they want to reach on social media, then they can choose the best network.
Where Is Your Audience?
While you may see countless articles about how TikTok is becoming more and more popular, the average user is between 13 and 24. The content is mostly people lip-syncing and doing dance moves.
If your client's ideal customer is 15, then it may be an option.
If that is not a company's target audience, it's important to invest your time elsewhere.
It's very important, though, to NOT make assumptions about a particular social network before you do your research.
Hidden Opportunities
Many people assume popular sites like Pinterest and Instagram are not a fit for B2B. Many B2B companies don't use these platforms and that creates an opportunity.
The user base for these platforms is older, and the people are more likely to turn to these channels for inspiration. Your ideal audience may be using one of those platforms and few companies are taking advantage.
A quick search on any platform you're considering will show you if there is content around what your client's company does. If there are a couple dozen results or more, there is an audience on the platform.
Start with One and Build
Social media is meant to be social. This means a company needs to be able to interact with users on a regular basis. Automating all of your content will not create the right awareness or customer journey.
Social media does take a bit of time, even if a business has someone dedicated to it. It's best to start with one platform you feel is the best fit.
You should test this platform, track engagement (how many comments, Likes, views, responses, clicked links back to your content, etc.) and dedicate at least 3-5 hours a week to it.
At the end of a trial period of at least 1-3 months, it's possible to see if the platform is a good use of your time. After that, you should definitely expand to another platform.
Remember, on social media, you do not own the audience. At any point, a social platform can change their algorithm or restrict how you can use that platform. If you rely on any one platform to make a difference, this can quickly ruin your awareness campaign.
Build up your presence on one platform, create a schedule for how to use it, and determine if it's useful before choosing another platform to invest your time.
Different Shares for Different Platforms
Once you grow your social presence beyond one platform, you want to create unique content for each.
If someone follows you on Pinterest and Twitter, and every piece of content you share is exactly the same, there's no reason for someone to continue to follow you on both.
It's also likely someone will stop checking when you hit their notifications. They may think they'll look at the content on the other platform "when they have the time," but they never do.
People interact on each network differently. LinkedIn is very professional and the content reflects this. People also spend less time on LinkedIn overall, about 17 minutes a month.
Anything you create for this network needs to be highly relevant and in line with what someone expects on LinkedIn.
This doesn't mean you have to create entirely separate campaigns. You need to create content that fits the platform, fits your goals, and fits your audience.
For example, let's go back to the industrial refrigeration company. They have a theme for their marketing content one week: keeping the refrigerator clean.
This could lead to a blog post they've published. On Pinterest, people are looking for ideas, inspiration, and how-tos. A great share could be Five Easy, Quick Tips for Keeping Your Industrial Refrigerator Clean in an infographic. The post would lead to the blog.
On Facebook, users are encouraged to interact with content. You could ask followers of your page to share the worst cleaning story they have about refrigeration units.
This could include why they were hard to clean, which also allows your client to stand out as an easy-clean option when they include a link to the blog post.
On Twitter, it's common to see GIFs, videos, or images on tweets. The amount you can share is also shorter. A quick message about cleaning day for refrigerators, plus a fun image and a hashtag will be something interesting, relevant, and fun for your audience.
This is why it's so important to focus on one channel when you start as well. You have the opportunity to learn about how an audience uses a channel and what kinds of content and messaging they respond to.
Social Media Is a Great Tool for B2B Businesses
There's a lot of opportunity to grow your organic reach and raise awareness for B2B companies on social media. It won't happen overnight and it's important to choose the right network where your ideal client is hanging out.
Once you grow beyond one platform, create unique social shares to continue growing and encourage conversations.

The AWAI Method™ for Becoming a Skilled, In-Demand Copywriter
The AWAI Method™ combines the most up-to-date strategies, insights, and teaching methods with the tried-and-true copywriting fundamentals so you can take on ANY project — not just sales letters. Learn More »

Published: April 30, 2020