This Week from AWAI …
How One Writer TRIPLED Her Income in a Year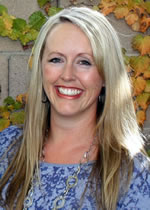 Mindy McHorse earned $17,000 and $24,000 her first two years as a writer. But she crushed her previous efforts in year three and raked in over $100,000. And she's never earned less than six figures in a year since.
She chalks it up to a special group that gave her the help she desperately needed. Now you have the chance to join that same group.
Discover Mindy's six-figure success secret.
Make $95,040 This Year Writing Emails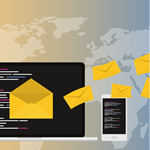 You can earn $7,920 a month — $95,040 for the year — JUST writing emails …
Today 81% of small and medium-sized companies rely on email as their top method for getting new customers.
And they're happy to pay writers who can write persuasive emails that get their prospects and customers to take action.
Go here for all the details.
Browse Recent News
Read on to see how this phrase was coined by writer Heather Robson, our Featured Interviewee for May. She's spot on in her assessment that as writers, we tend to want to get good at everything before we venture out into actually doing something.
Sharlet Brennan had a job she loved — until the business was sold. Find out how she turned this sudden change into a career where she could be in control.
Read on to find out how Beck Cleveland made $1,075 in 5 minutes.
If you want to be a part of Bootcamp and see every presentation, including this exclusive session with Bob and Ilise — all from the comfort of home — join us via Virtual Access.
We pay tribute to Chris Marlow, a legend in the direct-response copywriting industry.
The April Issue of the Barefoot Writer is now live.
We're super excited to announce the winners of our March #writerslife contest. Their inspirational stories are perfect examples of the freedom that living the writer's life can bring.
Clients in every niche need SEO copywriting. So you won't have a problem finding subjects that interest you. And with training from SEO copywriting pioneer Heather Lloyd-Martin, you can learn how to do everything in just under 8 hours.
Becoming an SEO expert is easier than you think. Your skills as a writer have given you jump-start in this niche.
Learning SEO copywriting is much easier than you might expect... Heather Lloyd-Martin — named the pioneer of SEO copywriting by Forbes — will help you master SEO copywriting in the quickest amount of time possible. She'll show you absolutely EVERYTHING you need to start making $350, $500, or even $750 per page right away with SEO copywriting.
AWAI's Infinity is the best educational value you'll see anywhere. For one very low price, you get access to EVERY home study program we offer. Get all the details here including an exclusive "preview" of all the latest new moneymaking programs for writers.
There are more web copywriting jobs out there than qualified writers to fill them. Learn how to get in on this action with Nick Usborne's help.
The highest paying opportunities for freelancers are in web copywriting. Land a copywriting job from the thousands of potential clients hiring right now.
If you're a new writer and you want a quick way to get your career up and running… then this is it. In my opinion, it's the biggest and best "beginner-friendly" market to write for.
The March Issue of the Barefoot Writer is now live.
We're celebrating The Writer's Life this month … and the folks who are living it … with a fun contest I hope you'll be part of. It's easy. Just do what you do best – Write! Read on to find out more about the contest.
Wil Reed is using skills he learned in COS to build his financial copywriting business.
As a financial copywriter there's no better place to be than working for Agora. Christian Nix has reached that goal.
Finding your way to copywriting success is so much easier when you follow a path that's already there. Try this one, forged by hundreds of members.
Circle of Success, is the only program in the world where you work directly with top people in the business — professional writers and marketers who serve both as teacher and mentors. If you want to become a professional copywriter — but you're not moving forward as quickly as you'd like to … Then I encourage you to have a look at what Circle of Success has done for others.