This Week from AWAI …
CYBER MONDAY SALE!!
We've discounted our most popular training programs up to 90%!
You'll find dozens of resources that will help you land the best clients… say yes to more well-paid writing projects… grow your freelance income… and much more!
IT'S ALL… ON… SALE…
At the lowest prices you'll ever see!
This is going to be fun…
Click here to check out the savings!
Kick-start Your Paid Writer's Life with This FUN AND FREE CYBER MONDAY Gift
(Normally $297!)
Make 2023 YOUR year as a paid writer with this proven system for making one of the most important — and FUN — decisions you'll ever make…
Your writing niche!
This step-by-step blueprint walks you through how to choose a profitable writing niche that's right for you… how to position yourself as an expert… and how to find and land great clients.
It's usually available for $297 in our catalog, but today you'll get it FREE with a Barefoot Writer magazine subscription for just $11.
>> Grab This Deal
Free Training Video:


Get PAID to Write
About WINE!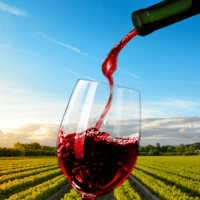 There has never been a better time to become a writer for the wine market…
No matter what your background experience is…
How much or how little writing you've done before…
Or what your goals as a writer are…
You CAN earn great money sipping and writing for the wine market.
Find out how — including how you can get started in as little as four weeks — all in this FREE video training from Katie Yeakle, CEO of AWAI.
Sign Up Now
Browse Recent News
Get this ONE-TIME 80% off discount as we launch our new SEO content writing program. Learn how freelance writers can get paid to write "discoverable content" for clients.
Just released, the November issue of Barefoot Writer!
From over 100 submissions, Pam Foster announces the 3 winners of the $200 prize from our web page writing contest in The Writer's Life.
We last checked in with Jon Stoltzfus back in 2016 when he was still writing on the side and maintaining a full-time career as an engineer. Now, six years later, Jon has succeeded in building a writer's life filled with projects he loves. In this "where are they now" interview, you'll learn why Jon says it's so important to follow through on commitments as a copywriter. Plus, you'll discover his secret weapon that helps him write more efficiently when the big projects come knocking!
Karmin Gentili is still kicking herself for a missed opportunity when she was first starting in the world of copywriting. She was working on AWAI's Masters Program for Six-Figure Copywriting when she disagreed with the feedback of her tutor... and decided to quit. It was a tutor who just happened to be master copywriter Paul Hollingshead! "Can you believe I threw that amazing opportunity away?!?" Years later, Karmin gave things a second try and has been building a cherished writer's life that allows her to care for her aging parents. Here's her story...
Join us for a fun and interactive session!
Watch as Heather Robson explains exactly what UX copywriting is and why it's becoming the new standard ALL copywriters need to know. Then see her demonstrate how to transform poor UX into great UX!
Join us in congratulating Rebekah Mays… the latest AWAI member to be awarded a $10,000 contract.
Inspiration can come from anywhere. For Craig Grossman, inspiration comes from various aspects of the AWAI courses he's studied or even from his clients. He'll take one idea and turn it into a blog article or use it to enhance a website. That is just one of the skills this gourmet-food-brokerage-owner-turned-copywriter uses to run his new B2B copywriting business. Today, Craig truly is an artist and writing is his creative outlet. Enjoy his story…
When Holly Emery took AWAI's Master Certification for Direct Response Copywriters, she was hoping to build a career to take her away from a job in the private sector. Then, a chance referral from a friend who introduced her to a client in the mindset coaching niche. In this interview, you'll learn how Holly was able to navigate this first big project and even secure a monthly retainer. Plus, you'll find out how Holly avoids ever having to write under pressure. Her "nightstand trick" may just help you sleep better too!
AWAI member Jon Stoltzfus is a textbook case of someone who experienced breakthrough success very quickly after attending his first Bootcamp. Read more about him!
There are all kinds of freelance writing clients in your own geographic region — local clients who need help with SEO content writing to attract more online traffic and sales. Join us to discover what SEO content writing can do for local businesses … how to find clients near you … and resources to get started right away.
When she first started, this young woman took the copywriting world by storm — achieving incredible success while still in her 20s. Today, her name is a bit different and her outlook on life has evolved to include meditation, better self-care… and still… incredible copywriting skills. You'll love this peek into the daily life of copywriting rock star Rachael Aurora Gray.
As a writer you have choices … you choose what to write about and who you work with. You also choose how much money you make. Here are seven "levers" you can pull to make more.
From over 100 submissions, Pam Foster announces the 3 winners of the $200 prize from our writing contest focused on writing an email about "What I'll Do with the First $1K I Earn as a Freelance Writer" in The Writer's Life.
When did you first decide you might have some writing skill? Was it because of a writing contest? A blog article? Or, like John Diamondidis, was it on a TV set while filming a promo for your professional wrestling career?! We hope you'll enjoy this interview where John shares some of his top tips for new writers. And remember, when in doubt… "Writers write!"
HOT: Exclusive "One-on-One" Interview with the Master Writer Steve Slaunwhite. Learn why B2B writing offers one of the surest and fastest paths to making six figures a year with just a handful of clients.
"The Queen of Facebook" Mari Smith is taking the Bootcamp stage for the first time this October. Get a virtual front row seat for up-to-date copywriting guidance based on her work with AAA, AT&T, Adobe, Allstate, Bank of America, Cisco, Facebook, HubSpot, LS Retail, Pinterest, PNC Bank, Verizon, and more.
Gordon Graham, That White Paper Guy, announces the winner of AWAI's recent $5,000 White Paper Spec Challenge.
David Pederson is proud to live in the land of cowboys, bandits, and bankers… also known as SoCal. He found the world of copywriting through a desperate attempt to keep his job as a database administrator trying to persuade high-level executives to sign off on multimillion-dollar projects. Today, he uses those powers of persuasion to write in the health care and cybersecurity sectors. When asked about his dream location to live and work, David simply replied, "I'm here, writing to you from it."