This Week from AWAI …
Groundbreaking
Mentoring Program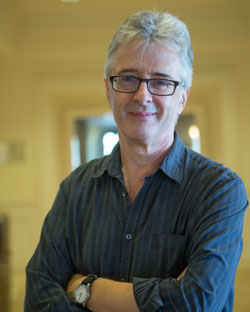 Online copywriting expert Nick Usborne is taking on a small number of eager copywriters to train and mentor directly with him …
In just 12 weeks, you'll walk away with the skills, confidence, and a professional portfolio of critiqued samples to prove you have what it takes …
PLUS, a plan to bring qualified clients to you.
First come, first served.
Go here to claim your spot now.
Ready to "Dip Your Toes" in the Copywriting World?!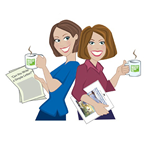 If you have dreams of being a paid writer, but aren't sure which path to take or how to get started … this 3-hour "crash course" is tailor-made for you.
Right now, Katie and Rebecca are pulling back the curtain of the most lucrative writing industry in the world.
They'll personally show you everything you need to know about the writing skill that can transform your life — and your income — forever.
If you're searching for the fastest, surest way to earn a living with your writing … This is it!
Get the details now.
Coming up on July 17th, at 12 p.m. ET …
Inside AWAI: Write to Improve the World (And Make a Great Living Doing It!)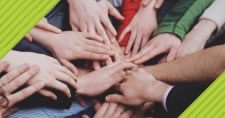 If you'd like to make a positive difference in the world … and still make great money as a writer … then Cause Marketing may be for you. As a writer you'll help companies show their customers how they are making the world a better place.
Join us for FREE. Click here to learn more …
Browse Recent News
Is the writer's life for you? The best way to find out is this test-drive of the premier program for new copywriters.
Today is the LAST DAY to sign up for Ben Settle's Ten-Minute Workday program
Copywriter Ben Settle has found the best way to work as little as possible, while making plenty of money, writing emails that could earn thousands of dollars per day.
Sign up to get your hands on the perfect introduction into the world of professional writing. Get industry insights, writing tips, career advice, and more.
As a member, you'll enjoy professional-level resources, tools, and training you need to succeed. In order to join for a deep discount on the standard membership dues, you must sign up by June 27th.
Get practical strategies and tools for finding clients, self-marketing, and more from top copywriters and other experts.
The Barefoot Writer Club is accepting new members right now – and you can join at a deep discount for a limited time.
If you're ready to be among the first in the ENTIRE WORLD to specialize in this lucrative field, please act now before it's too late.
We're on the verge of something HUGE for writers. And right now, there's a short window of opportunity to get in early. Let me explain …
If you want to be a professional writer, check out what you get when you join the Barefoot Writer Club.
"Nano-writing" is taking the copywriting world by storm. It's why even Business Insider says: "The [nano-writing] era is here. Social networks are old-hat." And here's the really cool thing about it: "Nano-writing" is the ONLY high-paying writing project that's like texting or messaging a friend.
Eddie's story is similar to many other Barefoot Writers, where he discovered freelance writing while in need of a new career and never looked back. But what he did soon after starting is a path too many writers waver on: choosing a niche and staying the course. Not only has Eddie stayed focused on a specific niche, he now has regular clients hailing from all over the world. Read on to find out how he got there.
Companies in all sorts of industries use chatbots for lead generation and sales. Find out how copywriters are involved.
Nick Usborne is a web copywriting going back to the late 90s. Find out what he's working on now.
In search of a flexible career, engineer Keith Trimels spun his writing talent, and skills gained via AWAI's programs, into his ultimate dream life. Read how…
If you want to be a B2B copywriter, you must know how to write emails for clients
Donna Kaluzniak is the ideal example of someone who found the perfect niche and went after it. Once she decided to be a writer, she looked at her work experience… and thankfully hit on a topic she enjoys. Not only that, but it's a highly-specialized field. She's now making the most of being an elite, go-to writer in this niche. Plus, she's a terrific, positive example of someone in command of her writing business — and her life. Go, Donna!
After much careful deliberation and listening to our members … we've made the difficult decision to move October's 2020 Bootcamp to May of 2021. The event will still be held in our hometown of Delray Beach, Florida … at the newly renovated Opal Grand Resort (Formerly The Delray Beach Marriott) as it has for the past 20 years.
Your words can help change hearts and minds. Harness the power you have as a persuasive writer to help amplify the voices of those not being heard. Here's how…
"Momentum is much easier to steer than it is to start." That quote from Bob Sands does a fine job summing up his go-after-it attitude. He's one of those gems of writers whose career is flying forward at warp speed, though he remains cheerfully approachable and down-to-earth. If ever there was a new writer to learn from, he's the one. Enjoy his story …