This Week from AWAI …
EVERYTHING ON SALE — SAVE UP TO 85% OFF!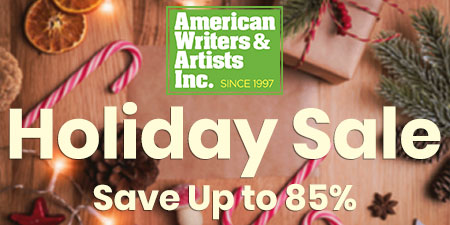 Save big on many of AWAI's most popular programs — including some you'll NEVER see on sale any other time of year.
Hurry! Sale ends soon.
The Dream Writing "Job"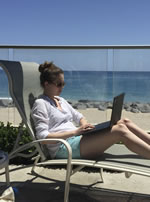 There's no limit to how much you can earn …
You're completely in charge of your time …
You pick what kind of writing you do …
And you can work from anywhere in the world you choose to be.
In short: You live life on your own terms.
Click here to see if this writing job is for you.
Browse Recent News
Dave Vigna is a terrific example of someone who searched for deeper meaning through his career… and found it. Despite success and proficiency in the legal profession, Dave dove into a brand new discipline and faced his fears head on. Since then, he's developed smart ways to pattern his day and overcome his fears. Read on to discover how…
Todd Geisen attended Bootcamp, submitted a spec assignment, and landed a freelance copywriting job with his first ever client.
From 600 submissions, 3 winners of the $200 prize from our online ad writing contest about the Smarta Coffee Maker in The Writer's Life have been chosen.
Your September issue of Barefoot Writer is waiting! The September issue of Barefoot Write has a boatload of insights into how your writing can increase your impact by exponential amounts.
The Professional Writers' Alliance (PWA) has awarded $1,000 in prize monies to the 2019 "No Excuses" writing challenge winners. In addition to the prize money, the four winners have also earned a by-lined publication credit, success spotlight interviews, and new clients.
Karen McCauley's story is one of the most heartwarming we've seen. Like so many other writers, she began this career full of trepidation and "What If" worries. But after finding support through a live AWAI event, she squelched those fears and is now pursuing her writing dream — and most of the time, from the beach! Better yet, Karen's writing career made it possible for her to help two people who are very special to her, and she did it in an extremely empowering way …
While it's true that a Barefoot Writing career can be built to suit any schedule and any interest … did you know it also suits a variety of temperaments? This world of writers includes every personality type, from bold and daring to shy and reserved. Maureen Lauder describes herself as the latter, which is why writing for a living was the perfect career transition for her. With Barefoot Writing, she's found a career that complements her personality, complete with a specialized niche that builds on her previous work experience. Even better, Maureen's writing focus resonates with her core values. Read on to find out why.
GrowRev Digital is a paid traffic digital agency specializing in multi-network paid traffic. Read on to find out more about this opportunity.
Long-time journalist and mother, Andrea MacDonald, found her freedom in writing. We spoke to her about how she learned to aim high but still savor life along the way.
Tim Cotroneo's travel writer's life is not only the stuff dreams are made of, it's become a reality that's opened additional doors to publication. Discover how he took the tools and knowledge gained at a single workshop and turned them into a thriving writing career to envy.
Maybe you enjoy long-form sales letters and trying to beat controls. Or maybe you're the type of copywriter that writes in a more conversational style, without all the hype. B2B Expert Steve Slaunwhite has a message – and a quiz – so that you can find out what type of copywriter YOU are!
Copywriter Daniel Ross is moving up in the financial copywriting world, after landing some writing gigs with his dream client.
The day Julie Hassett learned copywriters can make a lot of money working from home was the day her life changed, forever. She dug her heels into the challenge, jumped, and landed square in the middle of the Barefoot Writing world. If you know you have what it takes and want a preview of what life as a writer can bring, you'll love her story.
This week, AWAI is proud to announce the three $1,500 prize winners from the first graduating class of Casey Hibbard's Case Study Masterclass program…
Join us for this FREE webinar to find out how to handle those first client conversations with ease.
Amanda Foxcroft Taylor stands out from the crowd of most writers for two reasons: She knows what she wants, and she's not wasting any time going after it. Plus, she's found a way to marry her ideals and writing goals with a career that allows her to write for the joy of it. Read on to find out how "love-based solutions" are propelling her to ever-growing daily success.
Your August issue of Barefoot Writer is waiting!
The Game-Changing Skill that Brought Ed Estlow a New Career … and a Better Life
Numisma Publishing specializes in producing newsletters and other products that are in development for the rare coin and precious metals field. We work with some of the top dealers and collectors across the country. Numisma Publishing is operated by Mark Ferguson, a nationally-recognized expert in numismatics and an AWAI Circle of Success member.
Andrew Murray experienced the trip of a lifetime when he took a 12-month journey around Australia, and from that moment on vowed never to be stuck in one place again. But to make his dream a reality, he needed a reliable, mobile source of income. And that's where Barefoot Writing entered the picture…