This Week from AWAI …
Earn a Six-Figure Writing Income … with ZERO Clients? (Yes You Can!)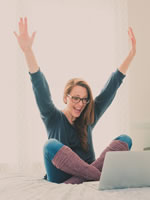 These days, there are so many ways to make money as a writer …
But none so fun, rewarding, and EASY, once you've implemented the "5-Word" plan every writer should know about. Created by a legendary copywriter, it lets you rack up a six-figure income — writing 30 minutes (or less) a day … about stuff you love … with ZERO clients.
And because the income you earn from this writing business is passive — you can do it in addition to other freelance writing and double or triple your income!
Get All The Details Here
Writer Flash Sale:


80% off (+ $297 FREE training)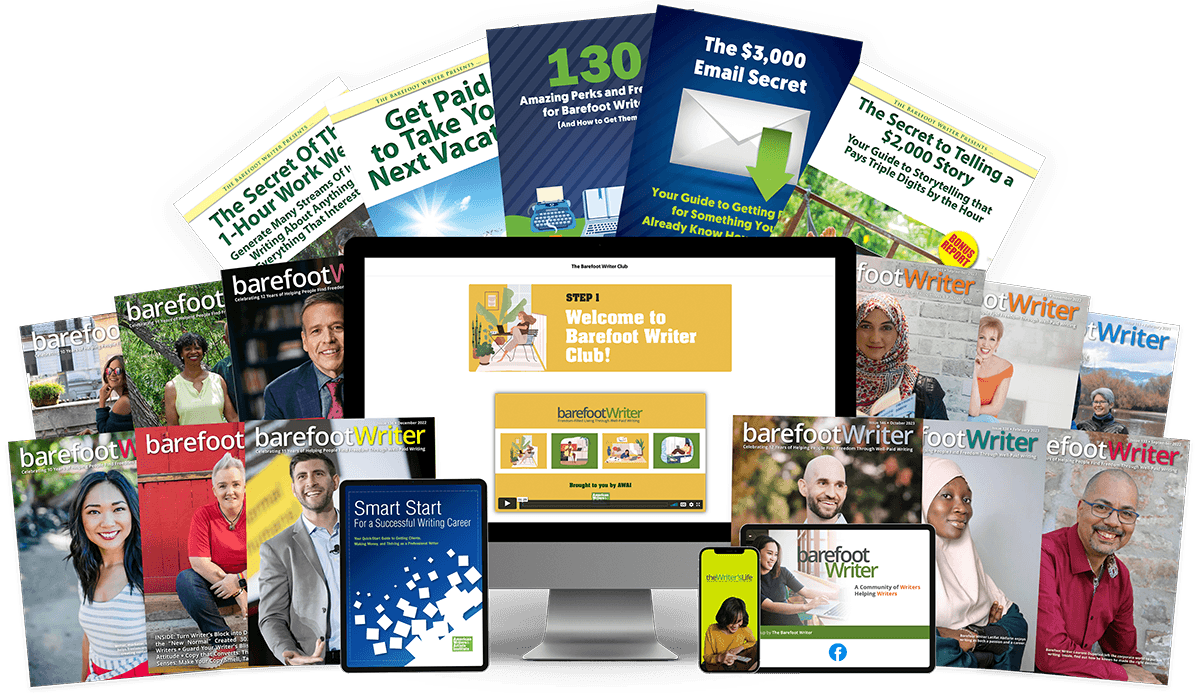 Want to start making great money as a writer this year?!
This special bundle is guaranteed to juice you up with support and motivation —
And help you build the skills and develop the confidence to complete your first paid writing project!
Click Here To Claim
Browse Recent News
This is your final chance to enroll in the B2B copywriting mentorship with one of the world's best B2B copywriters — Steve Slaunwhite.
It's time to take control of your life! Enjoy more control over your time and your life … a better balance of family and friends and work … a level of job security nearly unheard of elsewhere … and the possibility of real wealth. Discover the opportunity that can show you how…
Today is your last chance to join B2B Writers International for $1. As a member, you'll get everything you need to meet the demands of the vast B2B industry, where 3 out of 5 companies are having trouble finding writers. Use the site's roadmaps and tools and you can be earning top professional fees.
For nearly a decade, Steve Maurer juggled and built his freelance writing business around a demanding manufacturing day job. He finally made the shift, and is enjoying online writing freedom today. Here's how he went from part-time writer to freelance B2B industrial copy and content specialist.
See how CPA Liz Farr changed careers and became a successful ghostwriter for clients in the accounting industry. Her quick momentum will fascinate you, especially if you're interested in ghostwriting. She offers her top advice for writers interested in becoming freelance ghostwriters.
Earn top dollar for your writing skills when you help busy executives, thought leaders, and celebrities tell their stories. Here's how to get into ghostwriting and set yourself up for lucrative paydays.
Just released, the March issue of Barefoot Writer!
We first interviewed Brian Whitaker a decade ago, right after he'd left a successful career as a marketing manager for life as a Barefoot Writer. At the time, Brian reported corporate life had been keeping him from his family, community, and other interests. He wanted balance. Find out how, 10 years later, he not only found that balance but said goodbye forever to the feast-or-famine cycle and is thriving with new projects and tools (including AI!).
Sometimes a refusal to "wait for the perfect moment" can take you far when you're just starting to figure out a path to freelance writing career success. Here, Jill Weberding maps out how she created her quick path to copywriting success in just four months...
In Latifat Abifarin's words, "I'm one piece of evidence that there are talented and good people from Nigeria." Over the years, Latifat has struggled at times to connect with potential clients who judge her or assume she can't speak English. But, she's persevered and built a successful writer's life working as a content writer, ebook designer, and scriptwriter.
Jill Wright, freelance copywriter and web content writer, was not an overnight success. But this slow-and-steady achiever found her own path to career growth by joining AWAI mentor-led programs. Find out how, and see her words of advice for new writers...
When Jessica Vine first entered the world of paid writing, she wanted to be a travel writer. But she strayed from that dream for too long, writing $10 articles on a topic she wasn't passionate about. Then, she did something profound… She decided she wanted to be paid more. It was a turning point where Jessica started to see real success, especially with her RV blog. Today, her goal is to exceed $100K per month! And, you know what? She's going to reach it! Here is her story.
Nick Usborne announces the 3 winners of the $200 prize from our January writing contest in The Writer's Life.
Join us Friday, February 3, at noon ET as our panel of experts share their thoughts and insights into AI and how it will impact your career as a writer.
If you want access to a huge pool of clients by learning the No. 1 skill companies are prioritizing in 2023… Check this out!
Scott Martin has been working as a successful direct-response copywriter for 33 incredible years. But he's still surprised each winter when he works part time as a ski instructor… There are just so many ways to apply the skills of a marketer to everyday challenges. Read on to learn Scott's tips for how to find clients on LinkedIn and why it's important to never be viewed as just a commodity.
There's one skill we believe EVERY writer needs to know about and seriously consider this year. Check this out!
Pam Foster announces the winner of AWAI's recent $2,000 Site Content Audit Report Challenge.
Katie Sanders has five young children under the age of 12, but that hasn't stopped her from pursuing a successful writer's life focused on helping nonprofits. Her writing desk is often the kitchen counter (while she's cooking dinner for her family), and she thinks up ideas for projects while running around after her two toddlers. Katie's writer's life may look different from others, but she is determined to make things work for herself and for her family.
Sandy Franks announces the 3 winners of the $200 prize from our December writing contest in The Writer's Life.