AWAI's Bootcamp Secrets REVEALED!
AWAI claims you can change your life forever in only
3 ½

days by attending the annual FastTrack to Copywriting Success Bootcamp and Job Fair …

But how?!

This is your opportunity to find out …

Join Katie and Rebecca, along with some very special guests, and get an exclusive first look at the 2017 Bootcamp, including:
A sneak peek at the lineup of incredible experts taking the stage this year …
The secrets, tips, and strategies they'll share for writing better copy and building a profitable copywriting business …
How to determine if Bootcamp is right for YOU, this year …
How you can actually MAKE money — and get a fast Return on Investment — just by attending Bootcamp …
How Job Fair is growing and evolving to create even more opportunities for you to land clients at the event …
And much, much more.
Plus, they opened the lines for a special Q&A where they answered questions from listeners…
And Pam, Sandy and Ted are the ideal people to ask about anything related to Bootcamp — they each have a unique perspective …
Twelve years ago, Pam was a first-time attendee, who found the power of accountability partners when she formed a motivational group at Bootcamp. (They're still together to this day.)
She's since transformed herself into the go-to copywriter in her niche, and has become one of the highest-rated speakers year after year on the topic of building a copywriting business and picking your niche.
Sandy Franks attends each year, filling three roles … as a mentor, teaching copywriters how to make their copy stronger, as an attendee to learn from her fellow experts, and as a Job Fair exhibitor to hire AWAI-trained copywriters.
If you have questions about landing dream clients — she's got the inside scoop!
And last year was Ted's first experience at an AWAI Bootcamp. As our resident "success chief," he can help you remove any obstacle standing in your way, and set you up for success not only at Bootcamp – but in your writing career and life.
Sign up for the FREE Webinar Recording Today!
** Claim Your FREE GIFT **
Get access to Clayton Makepeace's industry-famous, Emotional Trigger Words, that automatically cranks up the temperature and intensifies the selling power of every promotion you ever write – a $147 value, FREE!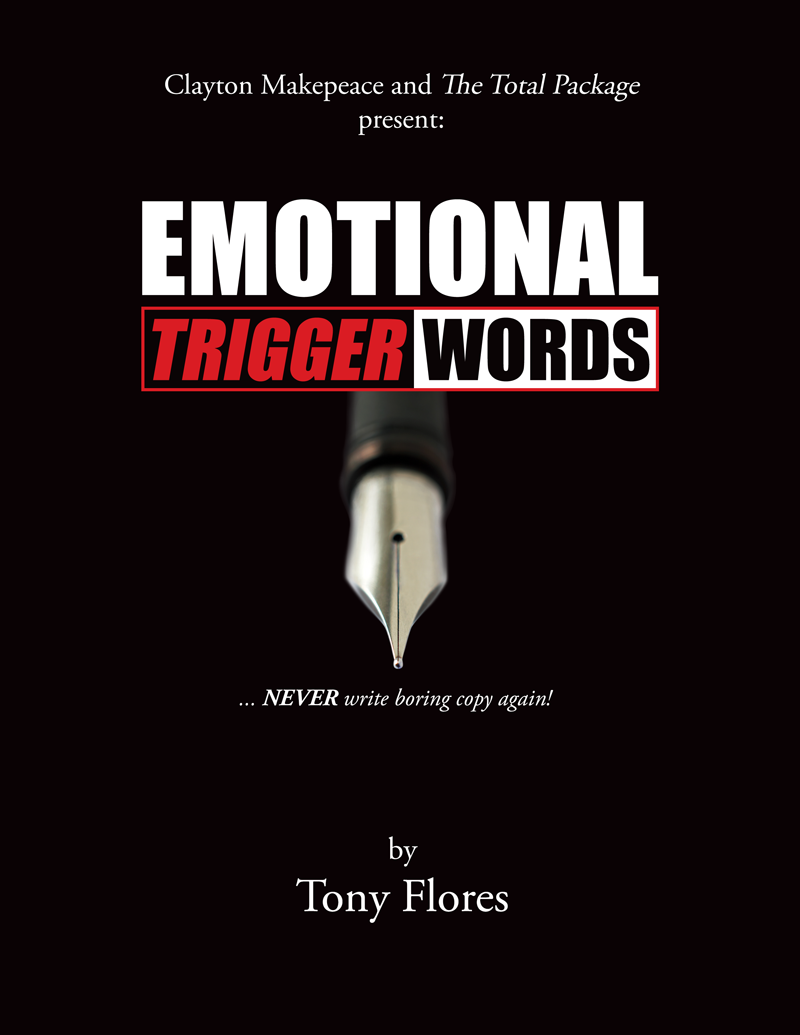 Have you ever struggled to infuse your headlines and sales copy with the emotion and enthusiasm that'll drive your prospects crazy for your product or service?
If so, those days are over.
Emotional Trigger Words is your step-by-step guide to applying what Clayton swears is his most unfair advantage: The ability to tap into his prospects' dominant resident emotions each time he writes.
It's a complete mini-course on writing high-energy copy that grabs the attention of your prospect and moves them along the path you want them to take.
And you'll get access to it FREE, our gift to you, simply for signing up!
AWAI will never sell, rent or otherwise abuse your e-mail address. It will be used solely for the purpose of sending you information about AWAI. Should you wish to unsubscribe at any time, instructions are included with each e-mail for immediate removal from the subscriber file.
American Writers & Artists Inc.
101 SE 6th Avenue, Suite A
Delray Beach, FL 33483
(561) 278-5557 or (866) 879-2924
Copyright © 2019 American Writers & Artists Inc.