Toni Rockis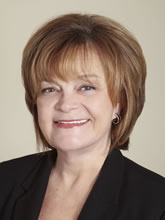 AWAI Member Since: 2007
What's your current occupation?
Grant Writer/Trainer and Freelance Copywriter
What's your former occupation?
Professor of Education
What was the first project you landed?
Aspiring to be a successful freelance copywriter, I approached the owner of the local Business and Technology Center and asked about his current marketing activities. As we spoke, he told me there were 42 professionals who maintained offices in the Center. But, he had nine offices that were currently vacant, and he was interested in finding individuals or companies to occupy them. As we discussed the marketing possibilities, and he became acquainted with my copywriting skills, he asked me to develop a brochure to market the available office space. During this project, I worked closely with a local graphic artist, and we collectively developed a winning product for this local businessman.
What are your current projects?
I'm currently jumping headfirst into Internet Marketing. With the copywriting skills I acquired through AWAI, I've successfully designed and written two websites: www.grantedwriters.com and www.grantmamas.com. These two websites form the foundation for activities of my parent company, Granted, Inc., and my subsidiary company, Grantmamas.
Through Granted, Inc., we train teachers who wish to augment their classroom budgets by writing grants. While our training has historically been done onsite in schools, beginning in 2015 we will launch an online video grant writing program for teachers. This training will be accompanied by a series of live webinars to augment the program.
My subsidiary company, Grantmamas, serves mothers (and a few fathers, too!) who wish to collaborate with school personnel to write smaller foundation grants that bring much-needed money and resources into their children's classrooms. This training, which launched in 2014, consists of a set of 10 online video grant writing modules that I wrote and shot in my studio. We also augment this training with a series of live webinars.
Additionally, I coordinate the writing, designing, and editing of our Grantmamas eBooks. These products assist families by providing valuable information and resources that help them live happy, productive, organized lives. Our newest online product is, Are You Controlling Your Family's Schedule or Is It Controlling You? It deals with a question many parents struggle with: Are we overscheduling our children? It also provides families with useful information, tools, and resources to help them get—and stay—organized.
Grantmamas associates write blogs and effectively use multiple social media outlets (e.g., Pinterest, Twitter, Facebook, YouTube, etc.) to serve our clients. I oversee and do final editing for our company blogs, and provide input related to our social media marketing.
What has been your proudest copywriting moment?
I recently wrote an award-winning grant proposal that funded a $2.7M program that serves young adults with developmental disabilities. This grant supports a comprehensive education and job development program where participants are involved in life-changing postsecondary classes and job internships. Through their efforts, these program participants become employed, self-sufficient, productive members of our society.
What's your favorite niche to write for?
Grant Writing and Business-to-Business
What's your writing routine?
I am truly blessed. Most mornings I wake up to the sun rising over the lake. This sight continually provides me with daily inspiration and a sense of clarity and purpose.
I usually make a cup of chai tea and, weather permitting, stroll out to our dock to ponder life for a moment. I mentally organize my thoughts and what I want to accomplish over the next several hours.
Most days I work in my home office. Other days, I head out to our gazebo, turn on a favorite CD, recline in my chaise, boot up my laptop, and begin writing.
I find that I get more done when I write in the early morning – when my mind is clear and the phone isn't ringing – or very late at night, when it's quiet.
My days may be spent researching grant funding opportunities for clients, writing or editing blogs, developing information products, or shooting training videos. Occasionally, I'll take an afternoon off to run personal errands, take my grandchildren on an outing, or catch up with friends.
But the truth is, I'm usually in my office. I love the sense of accomplishment I get from helping clients. And I still get "chicken skin" when I realize the hundreds – and sometimes thousands – of people who are positively affected by a winning grant proposal or a well-written and well-designed information product.
Please give us an example of how your life has changed since becoming a copywriter.
For me, living the "writer's life" means having the freedom to build my companies and serve more people, secure in my ability to create, design, and edit the information and materials I need to be successful. Knowing I have the skill to write copy for our websites, sales videos, and sales pages is highly rewarding and is a pragmatic example of how my life has changed since becoming a copywriter.
Almost 10 years ago, I retired from my 30-year teaching career. Although I thoroughly enjoyed university life, working for myself presents a very different set of opportunities and a renewed sense of accomplishment. The training I received and the skills I developed through AWAI were highly instrumental in my ability to successfully make this transition.
What success tip would you like to share with your fellow writers?
Be true to yourself – choose a niche that you love, and success will follow!
When did you realize you were living the copywriter's life?
The day I gained control of my work schedule, and I could actually set aside time to get to the gym!