Quick Tip:
The 3 Components of a Good USP
At this year's bootcamp, Bob Bly explained that a unique selling proposition (USP) must have the following three components to be effective:
It has to have a direct or implied benefit. It must say "buy this product and you will get this particular benefit."
It has to be an important benefit – important enough to "move the masses" (or at least move your prospect).
The benefit must be one that the competition either cannot or does not offer.
If your USP has all three of these components, there's a strong chance your direct-mail package will be a success.
Get $25,000 of Training for $1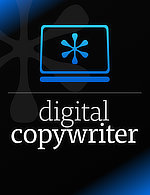 Right now, you can access over $25,000 worth of training webinars — along with templates, pricing guides, invoicing tools, "how-to" videos, and much, much more — to help you launch your paid web-writing career.
Wealthy Web Writer has everything you'll need to become a paid web writer.
And during this 30-day "test-drive," you can get access to the entire site for just $1.
Launch your paid web writing career for $1.
Published: March 29, 2004