Special Announcement …
Congratulations to Ruth
Winner of a $100 AMEX Gift Card
AWAI is happy to announce the newest winner of AWAI's Commit to Achieve Your Goal in 2011 giveaway!
Ruth will be going on a shopping spree on us as the winner of a $100 American Express gift card!
AMEX gift cards can be used virtually everywhere American Express cards are welcomed in the U.S. Use it to buy a gift for a loved one, or be your own Santa this holiday Season.
This giveaway encourages you to make the commitment to your success, and at the same time gives you the opportunity to win some really fun prizes!
Ruth's goal for 2011: "To finish the research for the book of short stories I'm working on and finish the book. Second goal is to start the next book right after the first is finished."
Enter to win one of our fun prizes here, and make your own dreams reality!
Your "95% Advantage": Turn Your Writing Into a Second Income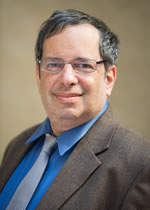 "Online information publishing should be every freelance copywriter's second business." – Bob Bly, the man McGraw-Hill calls "America's Top Copywriter."
It's true! You can generate an extra $50,000+ per year writing for yourself. As a copywriter, you already have an instant advantage (over 95% of other people). Plus, now for the first time, you can have Bob walk you through every single step of how to do it.
Click here to discover your "95% advantage" today!
Published: December 13, 2010