The Hardest Question You'll Ever Answer

It's one of the hardest questions you'll ever face: "What do you really want in life?"
Most people avoid the subject altogether. A handful will live their whole lives without ever finding an answer.
I hope that's not the case for you. I sure as heck hope it won't be for me.
It's Mindy Tyson McHorse here. And this topic is tough for me because of some recent big life changes. The last time I joined you, I was about to give birth. Today, I'm the proud mother of a baby girl — Calla.
Calla and her older brother, Quinn, are my catalysts for change. My wants and needs are shifting since life isn't just about me anymore. Which brings me back to the question of pinpointing what I really want — for me and for them.
It's a scary question for a lot of us because acknowledging our true desires paves the way for potential disappointment. If we never admit we have certain goals, we'll never fail to achieve them, right?
I should clarify. I'm not referring to all those things we're supposed to want, like good health and financial security.
I'm talking about those deepest-of-deep passions that you may have never admitted to anybody else. Maybe you don't even acknowledge them yourself.
Well, it's time to fix that. This is your opportunity to get out of the slump a lot of us wind up in once life takes on a methodical rhythm.
By the end of this week, you should be able to pinpoint what you really want in life — along with how to get it.
That's my promise to you. All I ask in return is that you keep up with The Writer's Life this week and share your comments with me as we go.
For today, just start chewing on the question … what do you want from life?
Fastest Way to Earn a Living as a Writer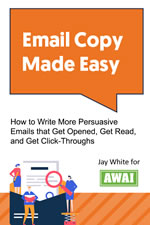 If you're looking to make money as a writer sooner rather than later, check out this writing opportunity …
It's one of the fastest ways to get your foot in the door and get paid $100, $250, even $500 for maybe an hour of work.
It's easy to learn how to write, the demand is high, the money is great, and there's very little risk for the clients to give you a shot.
Go here for all the details on getting started.
Published: August 8, 2011