Anyone Can Be a Copywriter … But Not Everyone Should!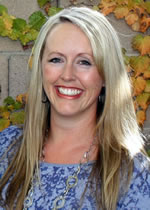 Mindy McHorse
We're talking this week about the top five myths that perpetuate the copywriting world.
Yesterday, we debunked the idea that what a copywriter does is "just" write. Because, as a copywriter, you hold tremendous power to use content to accomplish things … from shoring up donations for a natural disaster to bringing in millions through a subscription-based e-newsletter.
Today, we're tackling an idea that's both fact and myth: That anyone can be a copywriter.
Here's what I mean …
Yes, anyone can become a copywriter. You don't have to have a fancy degree (or any degree for that matter).
You don't have to live in a certain part of the world … or have a specific skin color … or have experience in any particular industry.
You don't have to come from money or have pre-existing contacts … you can start at any age … you can have a day job, or not. You can be retired, or not.
You can be established in a totally separate field from writing, or you can come into the profession without any credentials to your name.
Over the years, I've met hundreds of people who come from every background imaginable. They've tailor-built copywriting careers that work for their interests and lifestyle.
And, many make a ton of money doing what they do.
But that's where the flipside of this myth comes into play: Not everyone is or should be a copywriter.
Copywriting isn't just writing. It's not about stringing pretty words together. It involves structure and technique, plus an understanding of persuasion, of needs and wants, of what content works best in which marketplace, and so forth.
This is an important distinction when it comes to pricing your services and working with clients who value you. Because, while some business owners can successfully apply the techniques used by professional copywriters …
Sometimes, and more often than not, the smartest business move they can make is to call in a professional.
I've had to learn that distinction myself as it applies to non-writing projects. For example, I enjoy graphic design. I can make a decent infographic or logo … but it could take me as much as 20 hours, whereas it would take a professional graphic designer just two hours. Plus, I'd have to research at length which colors mean what and what styles are appropriate where, and how to use the latest graphic design software …
It's something I can do for fun in my spare time, maybe for a home party invitation, but not something I'd do for my writing business.
Same goes for the art of copy editing. I know where commas and semi-colons can go … but everything I put out always goes through a copy editor who's trained at a professional level to spot things I don't notice.
What's the take-home message here? Like the myth itself, it has two parts:
If you're considering a writing career, but you have doubts about whether you can do it because you don't have "this" or "that" in your background … don't worry about it. You can do it; you just have to commit to learning the fundamental principles of persuasion. Everything will build from there.
If you're already working as a professional writer, remember this is a specialized profession. Don't sell yourself short by trying to perform every function of your business. Focus all your attention on the craft of writing good copy, and only write for those who already value what you do.
I've spent countless misdirected hours trying to convince someone I really wanted to write for that they should hire me and pay my chunky fees. But it's a lot easier, more time-savvy, and far more lucrative to connect with those who know they need a good copywriter. Those are the people who will honor the time you take to learn this skill.
I'd love to hear your thoughts and questions on this … please share below.
Tomorrow, I'll be back with Myth #3, which breaks down the idea that all forms of copywriting are created equal.

The AWAI Method™ for Becoming a Skilled, In-Demand Copywriter
The AWAI Method™ combines the most up-to-date strategies, insights, and teaching methods with the tried-and-true copywriting fundamentals so you can take on ANY project — not just sales letters. Learn More »

Published: September 29, 2015