Opportunities for Copywriter Success Increase Exponentially on the Web

AWAI Member Reveals How Attending the Web Copywriting Intensive Has Brought Him Clients, Increased His Income, and More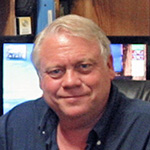 Steve Maurer
Steve Maurer — you've read his articles in AWAI or seen his posts as manager of AWAI's LinkedIn group — just got back from our Web Copywriting Intensive. And he feels ready for even more copywriter success in the coming year. Below, Steve reveals in his own words what he gets out of the Intensive and he explains how he was able to take it "home" with him — something you can do too if you weren't able to make the event in-person this year.
This is my third Web Copywriting Intensive. But it won't be my last. Here's why.
In the past few months, I've started some new jobs and been contacted by several others. Last year, a company in North Carolina had me rewrite their web content. And during this year's Intensive, we sealed a deal for their monthly blog.
I've written some trade publication editorials for a truck manufacturer in Indiana. They even asked if I would include my byline on the articles. Uh, sure!
I've had a good year, making about $10,000 more than last year. It seems every time I attend the Web Copywriting Intensive, my business increases … a lot.
This year was amazing. We were taught seven of the top gigs in online writing. Not just book learning, either. We had writing assignments to complete, and some of those we submitted were spec assignment for actual gigs.
What I'm taking away from this event is that copy on the web is expanding. It's not going away … it's increasing at a break-neck speed. When I hit the runway back in Arkansas, it'll be at a dead run, with increased success just one client, one email, one phone call away.
And here's the best part of Web Copywriting Intensive. While the event is physically over Wednesday afternoon, the impact doesn't end there. The Home Study version of the event will be available. If I need a quick refresh, it's just a mouse click away. Anything I might have missed is instantly available. The next leg of my journey is just beginning …
And AWAI's Web Copywriting Intensive will be with me … every step of the way!
Experience the 2017 Web Intensive From Your Home at a Fraction of the Price
Learn how to write the most in-demand and highest-paying web copy assignments, how to find the clients who desperately need them, as well as how to market your newly acquired skills with AWAI's 2017
Web Copy Intensive Home Study Program.
Get all the recordings from the live event – for a fraction of the cost – and be up and running as a working web specialist in just a few days.
Order by March 7th and save $700!

The AWAI Method™ for Becoming a Skilled, In-Demand Copywriter
The AWAI Method™ combines the most up-to-date strategies, insights, and teaching methods with the tried-and-true copywriting fundamentals so you can take on ANY project — not just sales letters. Learn More »

Published: March 2, 2017