Don't Miss Out on the Opportunity to Transform Your Life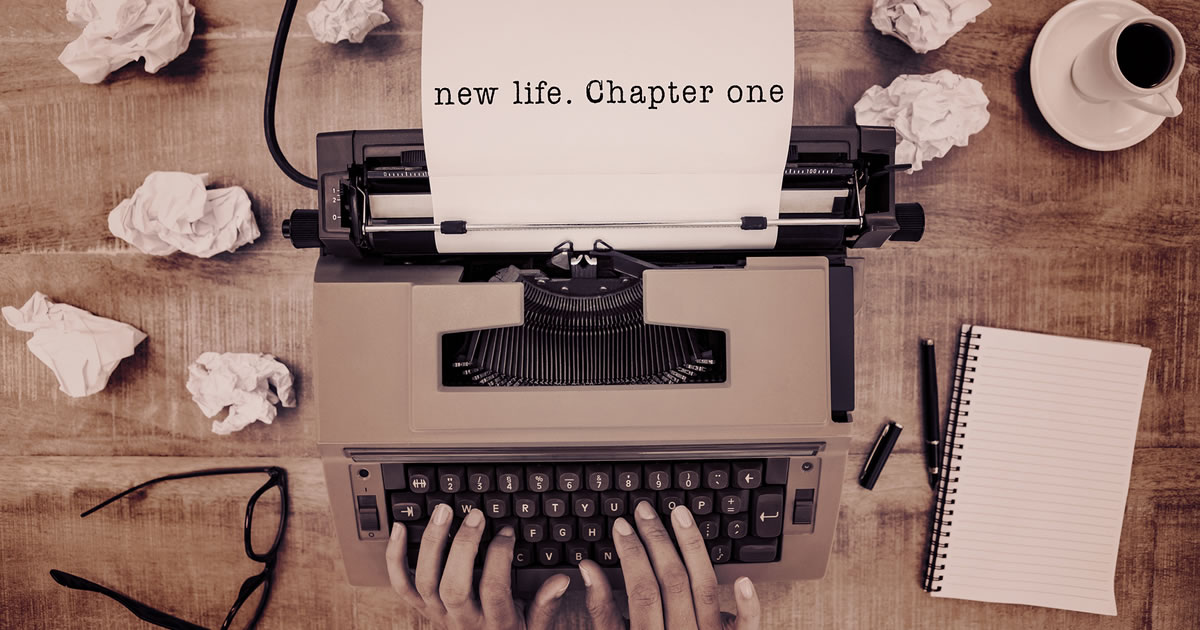 Copywriting gives people the tools to transform their lives — it's a recession-proof contingency plan that allows writers to live where they want, work the hours they want, and build their own income of up to six or even seven-figures a year.
I understand some might feel skeptical or even unsure about the idea — studies prove many folks want to make a lasting change in their lives but are afraid to take the first step.
It's perfectly reasonable to feel that way.
But there is only a few hours left before the special $200 discount on AWAI's Accelerated Program for Six-Figure Copywriting disappears. And one thing I hear from copywriters all the time is, "I wish I had started sooner!"
Plus, this special offer comes without risk — you have a year to check it out. Decide anytime in the next 364 days that you don't think copywriting is for you after all, and I'll send you a full, 100% refund. No questions asked.
If you have even a hint of desire to write your own check with copywriting … don't miss this opportunity because of doubt or fear. Just take a look …
My Answers to 5 Common Questions
I've spoken to lots of folks about their hesitation in getting started in copywriting. Here's what I hear most often … and the answers I give …
I want to learn copywriting, but I'm not ready to let go of my day job. Can I take the course while I'm still working a regular job?
Of course! AWAI's Accelerated Program for Six-Figure Copywriting is a flexible course where you can learn at your own pace, so your learning can fit into your existing schedule. Plus, you have a full year to review the course with a full refund guarantee.
Will I be taught by real professionals?
Yes. The course is taught by many of the best copywriters in the world (Mark Ford, Paul Hollingshead, the late Don Mahoney and more!) complete with their personal tips and tricks of the trade.
How can I build my business as a copywriter if I'm starting from scratch?
This program is unique in its special focus on helping you get started. It hands you not only the skills you need — but connections with real-world businesses looking for people just like you. We have a full section of the program devoted to helping you get clients, and a special bonus report, How to Safely and Quickly Change Careers, where we'll cover everything you need to know to smooth your transition and embark on your exciting new copywriting journey.
Will I be able to get a real copywriting job after I take the course?
Our program is devoted to helping new copywriters with all the tools they need to line up clients, including exclusive access to our Job Board for AWAI-trained copywriters.
What if I start the course and realize copywriting isn't for me?
Not a problem. We understand that copywriting isn't for everyone, but don't let that stop you from trying! AWAI's Accelerated Program for Six-Figure Copywriting is fully guaranteed for a full 365 days. You have an entire year to review the whole program, from start to finish, and if at any point during that year you decide copywriting isn't for you, simply let us know and AWAI will give you a full refund. There's absolutely no risk to you.
For the past 20 years, we've had thousands of folks just like you use this course to change their lives: money, freedom, lifestyle …
They write in all the time to thank us for opening their eyes to this little-known writing opportunity.
Like Monica, who used the program to turn her life around —
"When I got that first letter telling me I could make $100,000 a year as a professional copywriter, I was skeptical. If I hadn't been so desperate … and so broke … I might have thrown it away. Three years later, I claimed $134,408 on my income tax return — all from copywriting!" — Monica D., Philadelphia, PA
Or Margaret, who's enjoying a better family life because of copywriting —
"Thank you all so much for introducing me to the world of freelance copywriting. I would never have believed I could make this kind of money working from home a few hours a day. I enjoy the work, and I'm making enough per hour to meet my financial goals and still have enough time left over to homeschool my kids! What a blessing!" — Margaret B., Tigard, OR
This is not a "get-rich-quick" scheme — you won't get wildly rich overnight. What you will have is the skill and knowledge you need to build your own income, create your own client base, and reap the rewards of a job well-done in an industry where you are in high demand for the rest of your life.
And I've arranged for you to try out the program for a full $200 off the regular price.
We're so confident this program can work for you — just like it has for thousands of other folks — if you decide it isn't your cup of tea after all, we'll give you a full refund even if you take a FULL YEAR to decide.
It's as simple and honest as that.
Go here now to learn everything you need to know.
But please, do it now.
If we don't hear from you by midnight ET tonight, July 13th, we can only assume you're not interested in becoming an in-demand copywriter, with the potential to make as much as six-figures a year.
Or, if you want to get started right away, go here.
Don't forget, this is your chance to get paid — and paid well — to live where you want, work the hours you prefer, and enjoy real freedom and control over your life and income. But the clock is ticking, and this special $200 discount ends at midnight ET. You may never have a chance like this again, so go here now for more details.

The Accelerated Program for Seven-Figure Copywriting
Turn the ability to write a simple sales letter into a successful freelance career. Find out how you can make a seven-figure income working from anywhere you want as a direct-response copywriter. Learn More »

Published: July 13, 2017