Don't Let These 3 Niche Misconceptions Hold You Back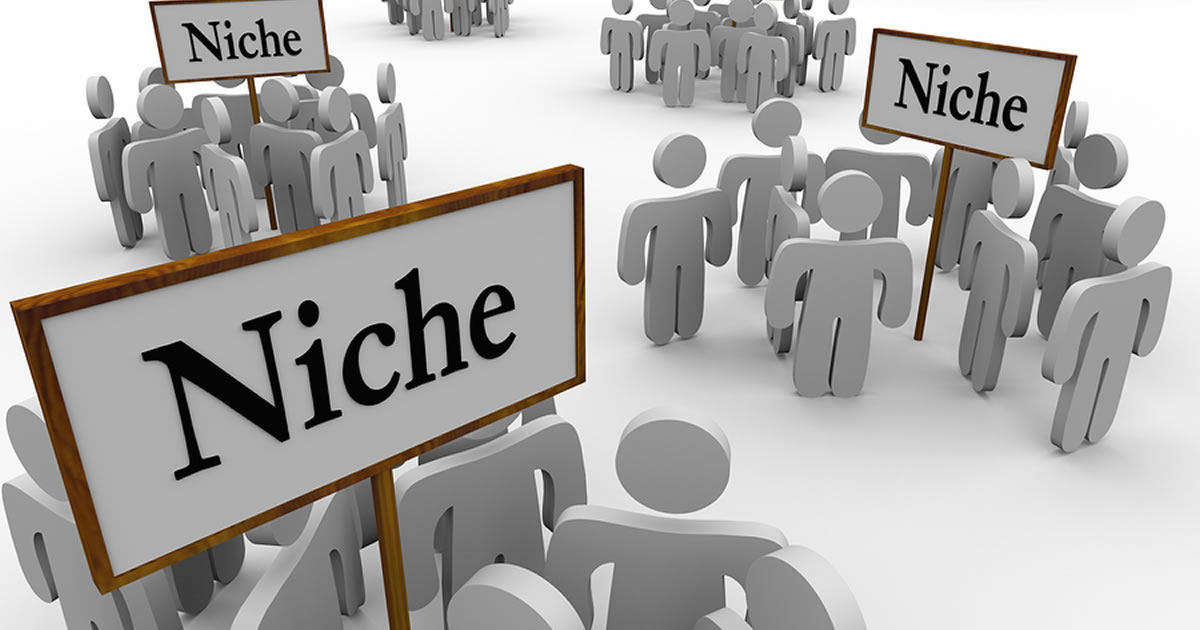 I had the pleasure of hosting AWAI's first Virtual Business Building Intensive. In just four weeks, a small group of writers went from, "Where do I start?" to having a complete freelance writing business up and running!
It was incredible to watch them make so much progress in such a short amount of time. My favorite part was helping others avoid a lot of the same mistakes I made when launching my own freelance business.
The biggest mistake? Not choosing a niche.
I can't tell you how many times I heard, "But Christina, do I really have to choose a niche?"
Well, to be honest, no. You don't have to. This is your business after all, and you can choose to set it up however you like. But choosing a niche — and going "all-in" — will make your journey to the writer's life faster and easier.
At least that was my experience.
When I first heard about the opportunity to be a copywriter, I was convinced I could be a generalist. After all, I had lots of interests and couldn't choose just one. Plus, as a new writer, I thought if I had any hope of getting clients, I better be ready and willing to work with anyone who wanted to work with me …
Turns out, I couldn't have been more wrong. Let me explain by dismissing the most common misconceptions I hear about choosing a niche …
#1. Having a niche will limit me.
Sure, turning away clients when you're brand-new seems counterproductive. But, accepting any client who comes around will suck up your time and energy … leaving very little for the important task of growing your business.
In my early days, I accepted projects from a variety of clients … everything from a local pool cleaning company to an international finance newsletter.
As you can imagine, I struggled to get up to speed in each new topic and write about them convincingly. I managed to complete these projects, but I was miserable. It was not the writer's life I had imagined.
Then, I discovered the power of a niche … and picked one (self-help). Right away, I started getting better clients. And to my surprise, some of my dream clients — like Nightingale-Conant!
The projects were easier, I could complete them faster, and I had a lot of fun. Plus, for each new client I took on, I was building my business, reputation, and skills. Best of all, because the demand for my services increased, I was able to raise my prices.
#2. I'll be locked in forever.
Many new writers put off choosing a niche because they think it's a final decision. The truth is, you can change your niche anytime.
I ultimately decided self-help wasn't my "best match" and made the change to information marketing. Because I already had my business up and running, it was as simple as changing a few words on my website and LinkedIn profile.
So, the niche you choose now doesn't have to be your niche forever. You might decide to give one industry a try and then discover it's not for you. That's okay, you can adjust your niche moving forward. But, deciding on one now will help you focus. Plus, you can start getting paid for your writing sooner.
#3. I can't choose a niche because everything is taken.
I hear a lot of writers say they wish they could write for the pet industry, " … but that's already 'taken' by Pam Foster." Or, they'd like to be a writer for the wine industry, " … but there are already writers for that niche …"
Well, if other writers are already writing for your ideal niche, that's not a bad thing. In fact, it's a great thing! It means there are clients who are ready and willing to hire writers. And, just consider for a moment how many veterinarians, wineries, and businesses exist in the world … with more opening every day. Every industry can always use more writers.
So, instead of looking at writers in your niche as competition — think about what you can learn from them. Don't reinvent the wheel. If it's working for someone else, it will work for you.
Now, I understand if you're hesitant to choose a niche … I was initially scared because of all the misconceptions I had heard. But, choosing a niche — and giving myself a path to focus on — made the difference between barely getting by and finally living the writer's life.
So, what niche should you choose?
Well, there's a good chance you already have one in mind. Whether it's information marketing (like me), industrial manufacturers, the pet industry, education, or something else … you already know, deep down.
Maybe the answer is already in your mind, or maybe you need to think about it a bit longer, but don't put this off too long. Go with your gut.
Right now, action is more important than getting this 100% right.
Don't let choosing a niche become a form of procrastination. By taking five minutes now to simply choose a niche, you'll complete the first step to a successful writing business.
Then, leave a comment below sharing your decision with us. I can't wait to celebrate with you!
FLASH SALE: 40% off Virtual Business Building Intensive On-Demand
Only Until September 21st at Midnight
AWAI's Virtual Business Building Intensive proved (twice!) that you CAN build a successful freelance business in less than 30 days.
This is your rare chance to have seven business-building coaches lead you step-by-step through launching a writing business that attracts clients who desperately need and want your services – all from the comfort of your own home.
You'll choose your niche, build an online presence with LinkedIn and your own impressive website, begin attracting a steady stream of prospects, learn how to close them into clients, negotiate higher fees, and much, much more.

The AWAI Method™ for Becoming a Skilled, In-Demand Copywriter
The AWAI Method™ combines the most up-to-date strategies, insights, and teaching methods with the tried-and-true copywriting fundamentals so you can take on ANY project — not just sales letters. Learn More »

Published: September 19, 2017