Interview with a
Barefoot Writer: Lynn Biederstadt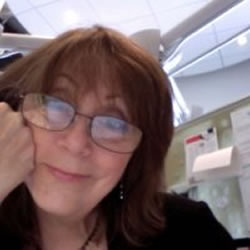 Lynn Biederstadt
"Every new task, every new assignment that comes up is really an opportunity to rediscover something else to be interested in. Everything is kind of fresh and new and different."
— Lynn Biederstadt, Author and Professional Copywriter
Master writer Lynn Biederstadt has accomplished something many Barefoot Writers dream of doing: She's risen to prominent heights, not only in the copywriting world, but also in the world of fiction writing.
Lynn began her writing career at the age of 18 as an advertising copywriter and is a 13-year veteran of Ogilvy in New York City. In addition, the leg­endary Richard Marek, under his imprints at Put­nam and St. Martin's Press, published two of her novels, The Eye of The Mind and Sleep: A Horror Sto­ry, which have been available in four languages. Lynn currently has multiple novels in the works.
In this interview, Lynn gives us unique insight into the world of agency writing, where she worked on campaigns for national brands like Jaguar, Lean Cuisine, and American Express.
Nicknamed once by her own creative director as the writer's writer, it's with great pleasure that we introduce you to the world and work of such a dynamic individual. Take special note of Lynn's in­sight on working with a group versus going solo, as well as the lesser-known differences between writing novels versus ad campaigns, what it's re­ally like to be part of national accounts, and what it takes to succeed in both worlds.
What led you to agency copywriting?
I've been writing since I was about seven years old. You know how people sometimes seem to have perfect pitch for certain occupations or cer­tain avocations? Writing was mine.
I wrote through school, then took kind of a left turn. Being a good blue-collar kid, life as a writer was not on the radar for anybody. Although my folks got me a typewriter when I was little and stuff like that, it was always, "Well, be a teacher or a secretary."
Although I wrote all the time and read a lot, I was very involved in art and the arts in general. When I finally hit college, I explored theater and philosophy and did about a year and a half worth of credits in one year. During that summer, my mother said, "If you think you're sitting around all summer, you're out of your mind. Go get a job."
So I went to an employment agency, and they sent me to a place that needed somebody for the mailroom — it happened to be an ad agency. I had never considered working at an ad agency. What did I know? I was 18.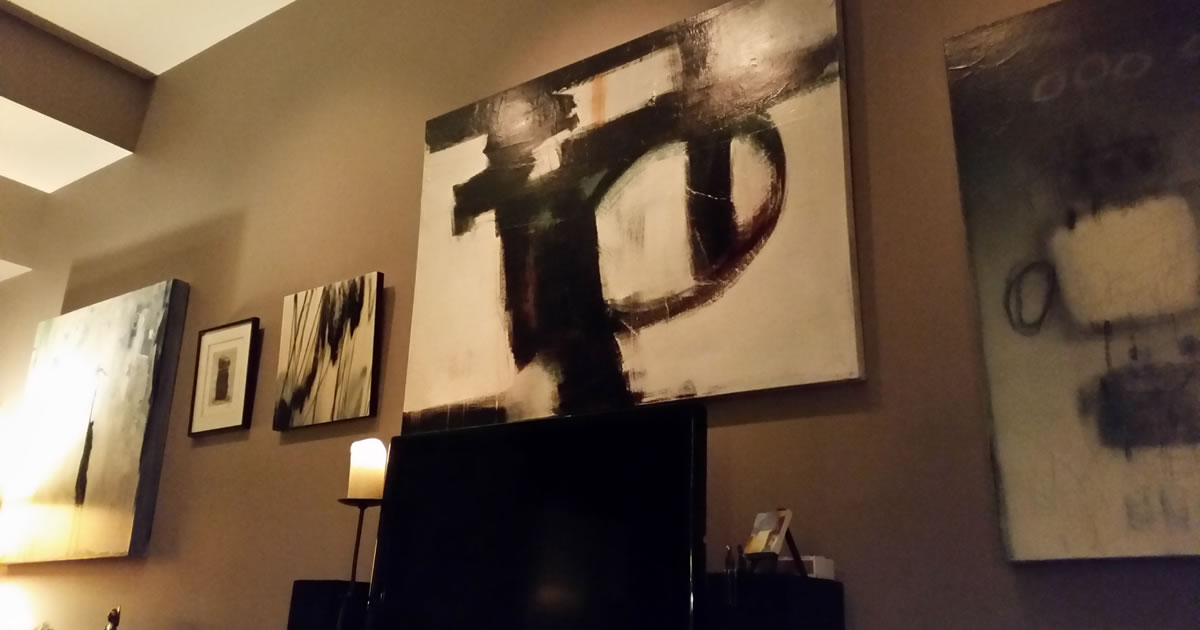 What were your first impressions?
The next thing I knew, I was delivering people's mail and would see Xeroxed copies of documents on different people's desks. I'd think, What the hell is that all about? I found the creative floor utterly fascinating, got along really well, and basically was adopted as the baby in the group by some of the creative folks. This was at Needham, Harper & Steers in Chicago, which was a major advertising agency at that point.
How did you transition from the mailroom to copywriting?
I had written a poem for somebody. Richard Needham called me into his office one day — I think it was maybe four or five months after I started there — and said, "Would you like to be an advertising copywriter?" I said, "Does it pay more than the mailroom?" He said, "Yeah." So I told him, "Sign me up." That's where it started.
How long did you stay there?
I spent about two years doing that, hated it for a lot of reasons —it took me years to figure out what those reasons were — and took a detour into women's counseling and medicine for a while.
Can you share those reasons?
I didn't realize the dynamic about how there were going to be a lot of people involved in your work, and it was going to get more and more political the higher profile it got.
But you went back to copywriting.
I decided to get back into it because it was some­thing that I did naturally. It was something that I was preparing myself to do without knowing that I was preparing myself to do.
I started in a small agency and then worked into bigger and bigger agencies for larger and larger national accounts. I could've chosen Saatchi or Ogilvy, because both of them came in with offers in the same week.
An incredible feat. How long were you there?
Within days of each other. Yeah, it was great. Who wouldn't want to work for Ogilvy? It was an agency that was built on writing, and it was known for writing. I went to work for Ogilvy on the Ogilvy direct side, which over the 13 years I was there, became almost indistinguishable in many ways from what we would call the general agency. As a matter of fact, I think the general agency skewed more toward the idea of one-to-one customer-focused communication.
By the time I finished there, the agency had moved on from doing junk mail letters to televi­sion spots, major magazine ads, and videos for huge, huge companies. In some ways, it was ter­rific because there were certain voices that hadn't quite developed yet — for example, American Ex­press — and I worked on American Express Small Business. In the time I was there, we changed that division's voice. I consider myself somewhat in­strumental in helping them change from a very business-y tone to a very one-to-one conver­sational tone, which actually filtered backward throughout the whole agency.
Why did you leave?
I always figured I would be a lifer at Ogilvy; I loved it there, and I loved the kind of things I was do­ing. My creative director called me the writer's writer and would give me these really interesting assignments.
But after 13 years, I decided to move to Arkansas to be closer to my mom, who retired there after my dad passed away. I took a job as associate cre­ative director, which without that title, was kind of what I was doing at Ogilvy anyway. I'd already been a creative director years earlier.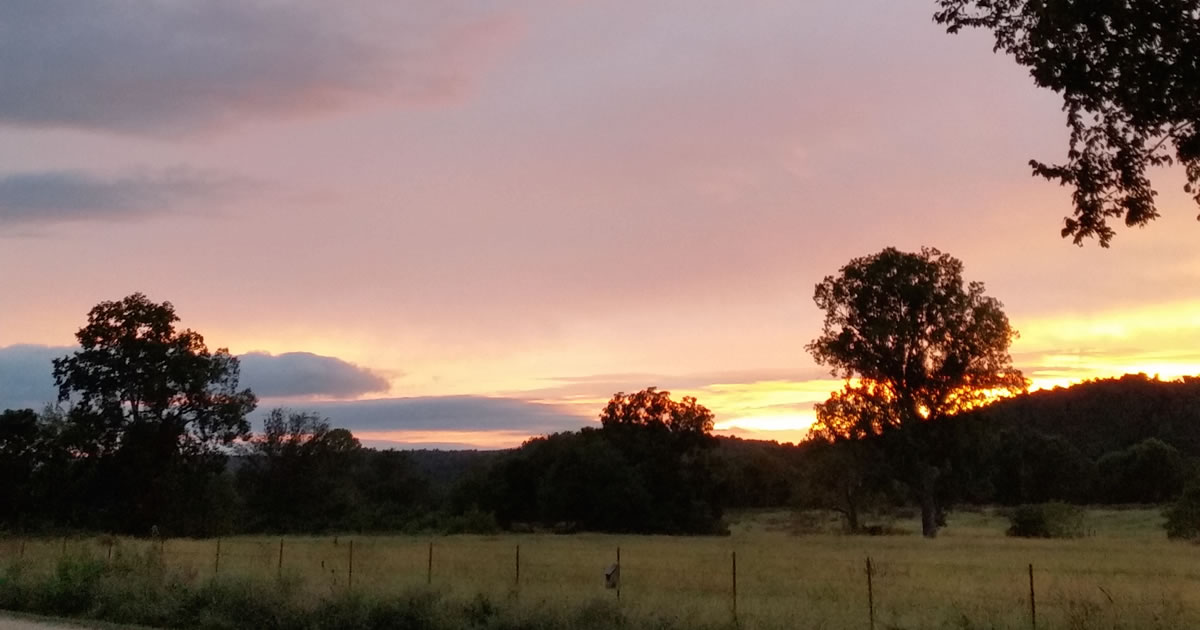 What kinds of projects did you work on there?
I had a lot of the responsibility in Little Rock for the Terminix account, a large portion of which was the internal communications. We changed this from what they had been doing to some­thing that became a standard-bearer for every­thing they wanted to do in the future.
After that, I spent about three years in Springfield, Missouri, doing something else that was close to my heart — advertising for major food service clients, like Stouffers and Lean Cuisine, and the company that makes French fries for McDonald's. A lot of names you've heard.
Then I freelanced for a while, but realized I liked being part of an agency family, so to speak. I was offered two jobs in the same week: one was in Bir­mingham, Alabama, and one was here in Denver.
What do you mean by agency family — and were there drawbacks to agency writing?
Sure, I think it goes both ways. Sometimes the level of like or dislike is a corollary to the size of the agency and the size of its client base, because sometimes the larger agencies are the agencies with national clients — especially since agencies that have long-standing relationships with those clients generally are more sophisticated in mar­keting. The variety and opportunity is a lot bigger and better than in smaller agencies.
Of course, you have to earn your way into a larger agency. Smaller agencies tend to have — at least the ones I've worked at — a combination of na­tional clients and local ones. Local clients some­times can be less sophisticated from a marketing standpoint, more hands-on and more directing — although it does happen in all client bases of all sizes.
What was your experience freelancing?
I would say that for me freelance isn't a fit. There are people who love it, who wouldn't want it any other way, who feel that this type of indepen­dence is built into who they are.
Once again, it's a trade-off; freelancing can be fabulous for people. It can keep the lights on for you, if it's exactly what you need and what you want. Then for other folks, I think being on-site, especially if you're in a learning phase, if you're still developing in your first few years as a writer, a copywriter especially, an exposure to bigger, better thinking than your own and people who have more talent than you, is indispensable to you becoming better at your craft. That is a little harder to come by if you're freelancing, especially off-site.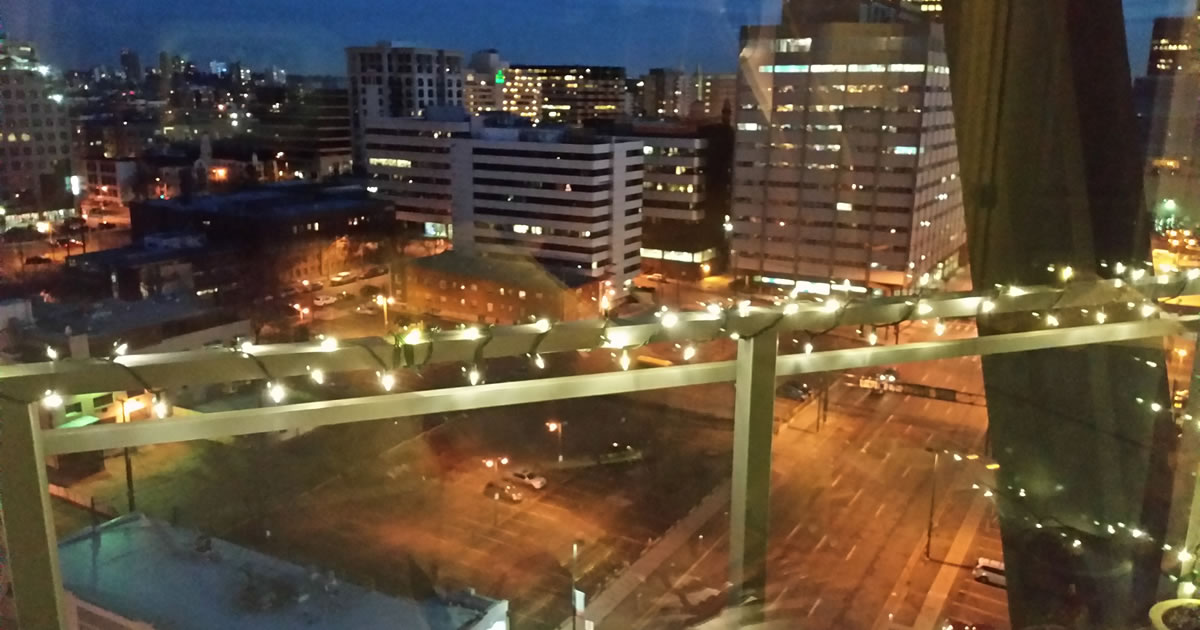 Why did you relocate to Denver?
Denver is a wonderful city; I love it here. I've been here for about four years now. Denver, as they say, is growing amazingly. I had some criteria for what I wanted out of a town, having spent so much of my adult life in New York. Part of it was there had to be a good food scene. And I needed a good fine art community and a good museum, a good dance company didn't hurt at all, and also a wide variety and number of music venues. Denver has all of that. It is a foodie town, and it's growing like crazy.
I live right downtown, so I can walk to most ev­erything I need, or it's just a short car drive away. Denver is just a fabulous town for different kinds of foods, including things I hadn't seen for years. You know, different nationalities and stuff like that. There's a world-class art museum here, a number of smaller art museums, and a really live­ly and engaged art community.
Are you involved in the art community?
One of the types of writing I do is for artists. I've done PR for galleries here, artist statements, and articles for magazines about the local fine art scene. It's truly accessible and, at least not in the role in which I have been engaged, it is not snobby. People have a lot of grammar art, but there's also people who are doing art here that's just crazy good. There's a terrific street art scene, and there's a first-rate ballet company. Then if you want beer, what is the expression? You can't swing a cat without running into a good craft brewery.
Plus, when you're walking around downtown and you look west, there are these gorgeous, amaz­ing mountains, and you're spitting distance from them. It's not like I'm a sports freak, because I'm not, but it's just the natural beauty here — and the sky here is just crazy. I shouldn't say that, because even more people are going to come. [laughs]
Then, of course, weed is legal, but we don't want to talk about that.
Right. [laughs] What notable writing projects have you worked on?
I'll tell you a couple that I liked a lot. That's the one great thing about being involved in an agency, especially an agency that has national clients. Ev­ery new task, every new assignment that comes up is an opportunity to rediscover something else to be interested in. Everything is kind of fresh and new and different.
One of my favorite things to do every year, was when Jaguar would do a series of videos for the new model year. It would be a message focused on where the prospective customer was in the buying journey, or what model of the six models, or whatever it was at the time they were interest­ed in. Also, another video would speak to people who already owned Jaguars — the company wanted them to kindly consider new, different, or better models.
We did a series of eight or nine versions of video where each had essentially the same core, but slightly bent its copy to the particular orienta­tion, whether it was the different brand, model, or where the prospective customer was. We got to spend three weeks in Spain and England doing this.
Wow. Had you ever done anything like that?
Yeah, it was so cool. It wasn't really like anything they'd ever done. My feeling about it was that when you talked to people who worked at Jag­uar — there was very little difference between those folks and the folks who adore Jaguars. Talk­ing about that whole consumer-centric focus on copy, that's the direction we took. Even when we spoke to principals of the company, it was so clear that these are people who so love these cars because there were such great reasons to do so. That was one.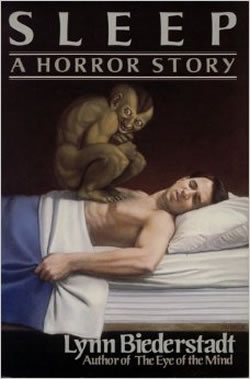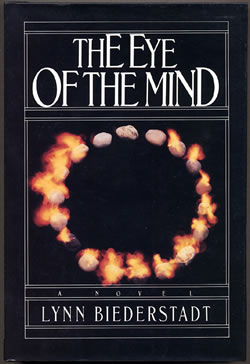 Your two fiction books came out in the 1980s — a horror novel and a thriller — and then five years ago, you wrote what I read was described as "an unconventional love story" called The Spirit Keeper.
I was published twice during the 80s, and that was Eye of the Mind and a book called Sleep. Both of them were published internationally, which was really cool. Then the bottom fell out of the publishing market, and it was a new world — I had never really gotten a rejection notice before, and I even got the first agent I tried for. It was very different back when I started than it is now.
I ended up just putting novel writing on the shelf. If you've got a job, you've got one job. If you've got a life, you've got a second job. If you've got a relationship of any sort, you've got a job. The novel writing just kind of went on the shelf for a while. Then I decided I needed it. I just couldn't live without fiction writing in my life, so I wrote Spirit Keeper and put up the website for it. Really never started sending it around to publishers very much.
I sent it to the guy who was my agent back in the day. He loved it, so I said my next step was either to start shopping it around in this very different publishing world, or I would just go ahead and write another idea that excited me at the time, which I did. I went straight from that, without a breath, into a third book. My agent recently start­ed shopping the third one around, and we're try­ing to get somebody to bite on it. I'm thinking of a fourth book, and then we'll go backward from where we are and just have a backlog of inventory.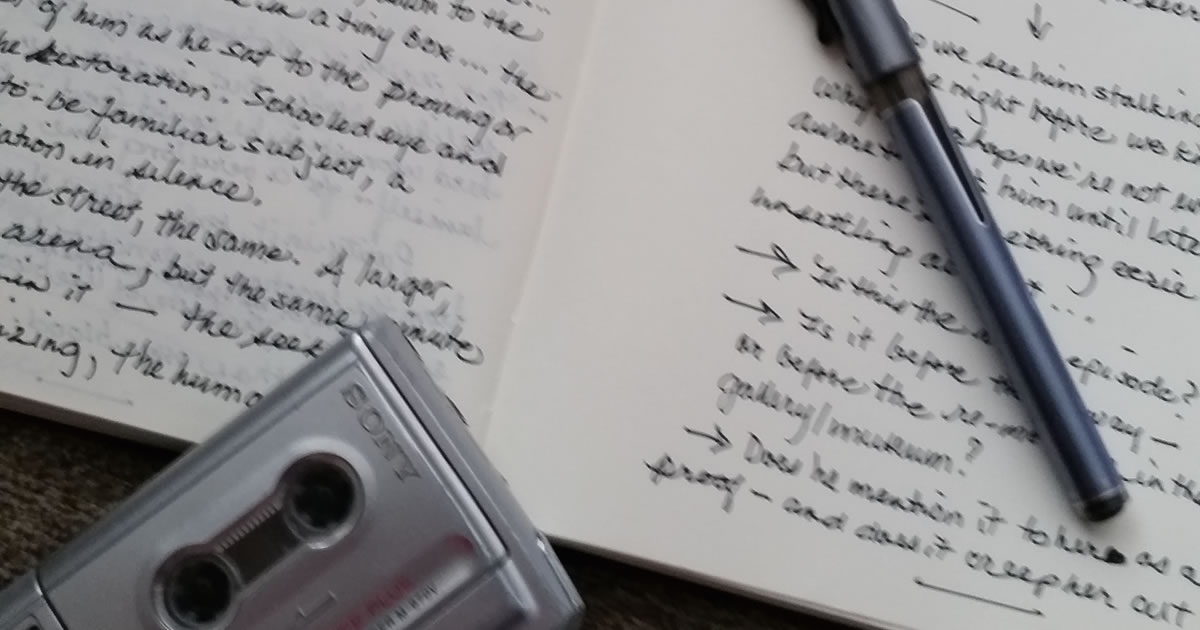 That's a good position to be in. What's your process when you sit down to write copy ver­sus writing fiction?
Totally different. I think some of the elements seem to be the same. You start out with a con­cept in your mind, whether it's for an advertising project or fiction, and there's kind of a bigger no­tion, a bigger idea that drives everything. Essen­tially, when it comes to advertising writing, that concept is much more finite, and its moving parts are more limited. Certainly the turnaround is fast­er because there are deadlines that, as a fiction writer at this stage, I'm not facing at all. I have the leisure to think about something. Like the novel I'm thinking about now; I've got about 370 pages of notes on it.
How do you start any given project?
It will tell me when it wants to get written; it's not now, it's not yet. As far as jotting down random notes, I would say I pretty much do the same thing when I'm starting to think of a project in advertis­ing. Once it gets into that time frame for creation on something, it becomes more compressed. You have to be more focused over a longer period of time to get those turns of phrase for the ideas.
Then, naturally, in advertising you're working with a group. You have the benefit of somebody else's thinking, and you're interpreting that think­ing through your own skill or discipline or what­ever. Whereas, when you write fiction, you're on your own.
Thank you for drawing those parallels. You're also a wildlife photographer. What kinds of adventures have you had doing that?
Oh my gosh. Interestingly enough, when I lived in Brooklyn — and I lived in the same building in Park Slope in Brooklyn for 26 years of the 32 years that I lived in New York — I lived near Prospect Park. Prospect Park is, of all the parks in New York, probably the best of them. It's also a migratory trap for birds because they're flying over all that gray stuff, and they see a couple pockets of green. They go, "Oh, that'll be a nice place to go rest and eat some bugs." They fly down there, and you see stuff in the park in a contained acreage that you'd never see otherwise.
When I first discovered birding, which I did in Pros­pect Park, it was a revelation to me. The strength and beauty of what look like frail little creatures. I decided that I wanted to see if I could capture them, and a lot of my photography — I would say probably 95 percent of it — actually was shooting birds. I would go from place to place, sometimes just in Prospect Park because you didn't need to go anywhere else, and sometimes down at my house in Arkansas. I did a lot of my photo work in both of those places. I haven't been doing a lot lately because I've been writing. When you're writing, you want the world to leave you alone.
So true.
You know, "Go away." It's like, "Thank you, I will take time to eat, but don't talk to me and don't ask me to go out anywhere because I'm writing. Leave me alone."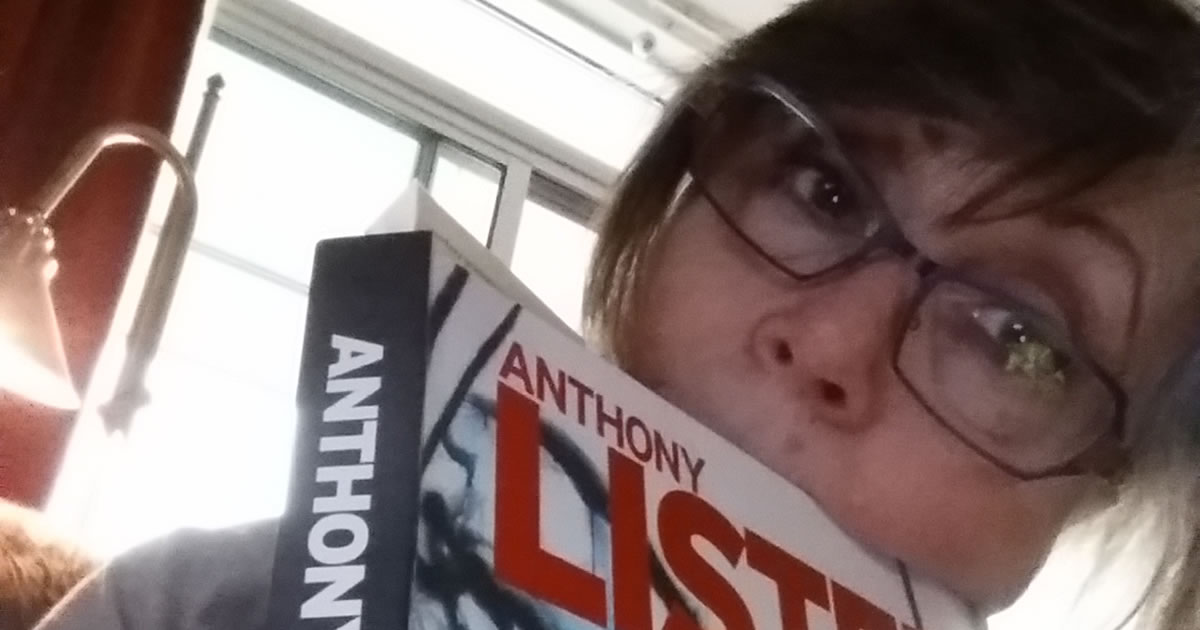 Exactly. Yes, I can relate. What's your number one piece of advice for somebody who would like to pursue agency copywriting?
I think probably my most important advice to anybody who is just beginning is really expose yourself to as many different kinds of advertising in as many different styles and for as many dif­ferent media as you can, because one of them is going to click for you.
As you start out, I think a second word of advice would be — prepare to be humble. I think a lot of people walk into the notion of becoming writers — advertising writers especially — with the feel­ing that they're going to be doing national com­mercials in the first week they begin.
Perhaps most important of all, you need to learn — and I didn't know how to do this for years — how to sell your work internally, as well as to the client. That is a real art. The most obvious one is the art of presenting to a client, where you don't say, "We chose this word because we thought it was …"
When presenting work to a client, everything you say must prove that the work is in service to the client's interests, whether it's to the overall strat­egy for a piece of business, or on a smaller level of the project. Just like you were talking about with consumer-centric copy — what's in it for them? In some ways, you need to be prepared to do that internally, too. There will be levels of people you're going to need to present to internally be­fore clients ever see an idea.
That's an excellent point.
You need to know how to sell your concept inter­nally, and it just can't be — and I think I initially came into it feeling, "Well, everybody will see it's a good idea." No, they won't. I'd get really frus­trated because my first few ideas wouldn't get sold, or they would be passed over by somebody else, because I wasn't listening, I wasn't engaging in that dialogue. Sometimes quality will rise to the top, sometimes it'll just fall under the wheel, and you're never going to know which is which or when it's going to happen.
What about for fiction writing, what advice can you give writers who want to write a novel?
I think first you need to understand that I think everybody in the world, if I've heard it once I've heard it 9,000 times, says, "I'm going to write a novel." Those of us who've actually done it kind of just sit back and smile and say, "Good." Go ahead and do it, but understand what an incred­ible responsibility it is to your time, to your focus, to your craft. I think it's not terribly surprising that a lot of writers are fairly isolated individuals, be­cause sometimes that's the only way to do it.
Right, there is a realistic side to it.
Very realistic side. I think on the other side of that is, if you are willing to put in all kinds of ex­tra work, there is now a legitimacy about self-publishing and electronic publishing that didn't exist before. That also comes concurrent with a need and responsibility to promote your work via different channels. If you think that the job of writing a book was big, wait until you try to self-publish. You have to start understanding how to manipulate your book through social media, and then you need to promote it, and discover how you get it seen. If there were a magic wand for that, everybody would be a bestseller.
To read more interviews from fellow Barefoot Writers be sure to checkout The Barefoot Writer's Club.

The AWAI Method™ for Becoming a Skilled, In-Demand Copywriter
The AWAI Method™ combines the most up-to-date strategies, insights, and teaching methods with the tried-and-true copywriting fundamentals so you can take on ANY project — not just sales letters. Learn More »

Published: September 27, 2017