Why Information Marketing Should Be Every Freelance Copywriter's Second Business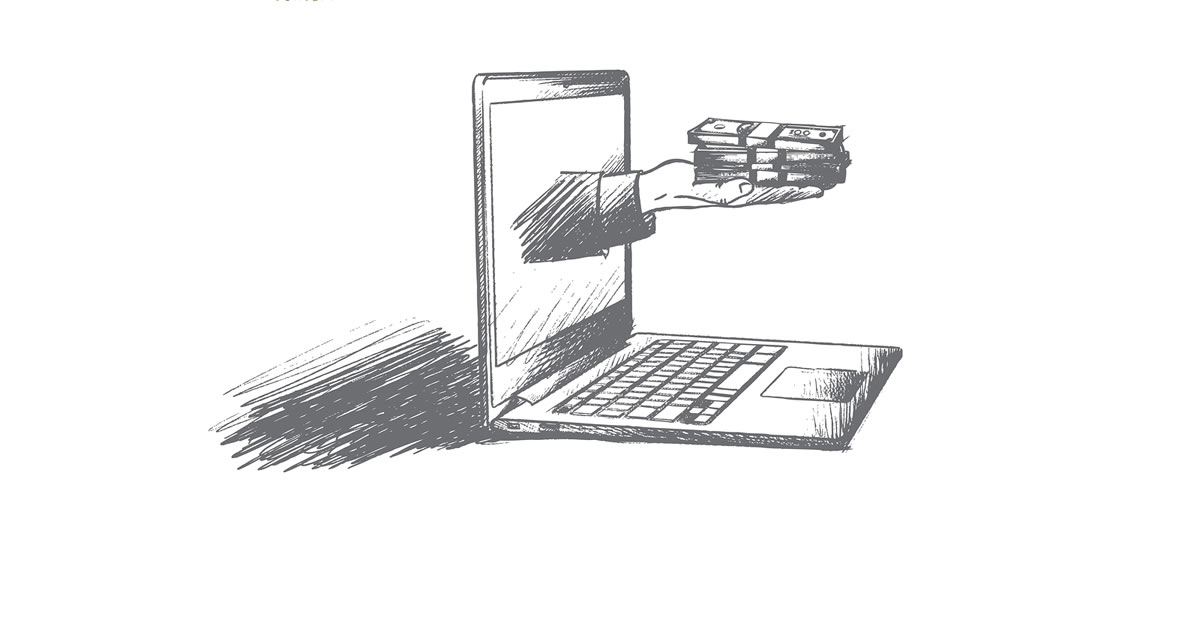 Internet information marketing — also called "info marketing" for short — is, in my humble opinion — the ideal spare-time business for freelance copywriters looking to generate a second stream of income.
This I know from personal experience: Since 2006, I have been running a small home-based info marketing business in my spare time, which has earned me well over a million dollars so far — and counting.
Yet info marketing is not my main business. I am a full-time freelance copywriter in the traditional sense.
I spend my days writing copy for a variety of clients. And I love it. I would never want to give it up.
That's why, when I decided to create a second income stream, I chose internet marketing, which I can do in my spare time — without interfering with my full-time freelance copywriting career.
Info marketing is strictly a side business which takes very little of my time … usually less than two hours a week … and yet generates a handsome six-figure annual income for me — with minimal work or effort on my part.
Now, here's the good and bad news about info marketing, which has exploded into perhaps the hottest "business opportunity" of the 21st century.
The good news is this: Once you get your spare-time info marketing business up and running — and you can start making money online within just a few months from today — it generates "passive income."
Passive income means you earn money with no additional work, labor, or effort on your part.
For instance, if you own an investment rental property in which the tenant pays you $2,000 a month in rent, that's $24,000 a year for which you do very little. If you hire a property management firm to take care of the building, then you do virtually nothing — and the income is truly passive.
The bad news — and it's not really bad, but merely the truth some other internet marketing teachers don't tell you — is that the start-up of your little internet marketing business does require some work on your part.
Ben Settle writes: "Yes, it takes work and effort to build up front. Maybe a lot, especially if you're brand-new to copywriting and marketing. But, once she's up and running, you should be able to get your workday down to mere minutes."
Terry Dean says: "Starting an online business … or any type of business … is NOT as easy as people claim."
But, for those of us who are WRITERS, here's the best part …
The lion's share of the work in starting and running your own internet information marketing business involves writing of one sort or another.
Writing of websites … landing pages … e-books … webinar scripts … videos scripts … e-newsletters … articles … blog posts … email marketing messages … online ads … special reports … the list goes on and on.
Well, for the average aspiring info marketer, doing all that writing is a huge problem.
Why? Two reasons.
First, most can't write their way out of a paper bag.
Second, these newbies can't afford the fees good professional copywriters and content writers (like you and I) charge.
But YOU don't have this problem — because as a skilled writer, you can write your own copy and content — everything you need to start and grow a successful info marketing business.
This is the "unfair advantage" you, as a writer, have over 95% of other internet marketing newbies who are NOT writers!
And it is why I say, with utter confidence, that internet information marketing is the perfect "second business" for every freelance copywriter!
The ONLY skills you may not currently have to build an internet business are probably technical ones — like website design, HTML, or programming.
And here's the good news: Not only do you NOT need to have these skills to succeed — but learning them would actually be a waste of your time, and if anything, a detriment to your online business success.
Why? Again, two reasons.
First, the money in internet marketing is in the marketing — both marketing strategy and copywriting. Not the techie stuff.
Second, I am going to show you how to outsource all the techie stuff — domain names, website hosting, landing page design, shopping carts, email distribution — at dirt-cheap prices … for pennies on the dollar of what big companies pay for similar services!
You should do only what you do best — writing content, writing sales copy, and marketing.
Outsource all the rest.
That is the key to making maximum profit online in minimum time.
And now I am going to show you how to do it all — click here for free details.
Do you have any questions about getting started with information marketing as a second business? Comment below so we can help you out.

Bob Bly's Information Marketing for Freelance Copywriters
Bob Bly says, "Online information publishing should be every freelance copywriter's second business." With this information publishing course, you can generate income Fast using your "95% Advantage." Learn More »

Published: April 23, 2018