Bob Bly:
"The Copywriter's Copywriter"
"Right now, the demand for copywriters is growing. The Internet has changed the way businesses reach and communicate with their customers. With the growing popularity of email, customers expect contact weekly – sometimes daily. Our workload has doubled – maybe even tripled – and it just seems to be getting bigger and bigger each year.

One of the things I love about this business is that it puts no constraints on you. You can carve out your own niche. You don't even have to 'sell' anything if that's not your style.

Do you gravitate toward the financial markets? There are big writing opportunities in this field. There are literally thousands of publications in all investment areas that need writers to promote them.

Are you health conscious? Great. Baby boomers are reaching retirement age. They crave information on products that can help them remain healthy, happy, and disease free. Again, there are thousands of companies looking for people who can communicate their messages.

Love to travel? Interested in home-based businesses? Have a favorite charity you'd like to help out? Have a special hobby or expertise? Trust me. The possibilities – and the opportunities – are endless in the $2.3 trillion direct-marketing industry.

AWAI's Accelerated Program for Six-Figure Copywriting is the best correspondence program for copywriting I have ever seen – in fact, the best copywriting program I've seen anywhere, in any form. Anyone who wants to get into direct-response copywriting would benefit enormously from taking it."
— Bob Bly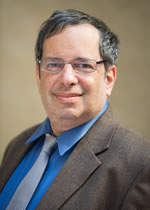 BOB BLY is an independent copywriter and consultant with four decades of experience in business-to-business, high-tech, industrial, and direct marketing.
He has written copy for over 100 clients including Network Solutions, ITT Fluid Technology, Medical Economics, Intuit, Business & Legal Reports, and Brooklyn Union Gas … and has won numerous industry awards.
Bob is the author of 100 published books including The Complete Idiot's Guide to Direct Marketing (Alpha Books) and The Copywriter's Handbook (Henry Holt & Co.). His articles have appeared in numerous publications such as DM News, Writer's Digest, mtrak Express, Cosmopolitan, Inside Direct Mail, and Bits & Pieces for Salespeople.
A master of getting clients and business-building, Bob is extremely generous in sharing his expertise with aspiring copywriters, marketers, and entrepreneurs. To date he has hired at least a dozen AWAI members to help him in his own publishing ventures.
Bob is always a top-rated speaker at any event, offering entertaining and informative presentations on many different aspects of direct marketing.
Bob Bly Articles
Books by Bob Bly