How to Create Quick, Personalized Prospect Emails for Better Opportunities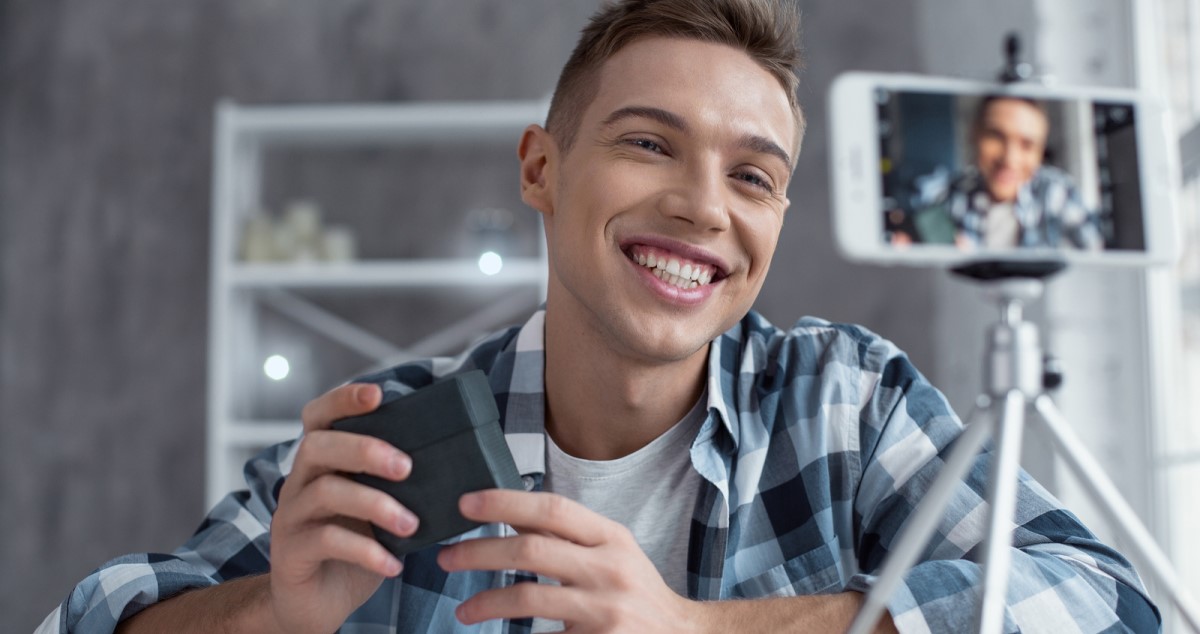 What if you could improve your prospecting in just 30 seconds?
As a web writer, regular prospecting is key to keeping your business healthy. Even when you're busy, you need to look for new clients and projects to fill your schedule. Otherwise you'll fall into a feast-or-famine cycle, and that's a recipe for stress.
When you're working on client projects, it can be difficult to find the time to prospect. And, if not many people are responding to the messages you send out, it's easy to decide your efforts are a waste of time.
Rather than abandon your prospecting, a better solution is to create a must-open email for your prospects. How? With a personalized video.
This isn't as complex or time-consuming as it may sound.
Demonstrate Your Value and Make a Great First Impression
This prospecting strategy is based on website audits.
A website audit is a great way to land repeat client work. You get the opportunity to dig into your client's existing marketing and uncover the areas where you can offer them the most help … and you get paid to research a client before proposing more work.
As part of the audit, you put together a report detailing your findings and recommendations. They read through the audit, and if they decide to hire someone to do the work, you're the obvious choice.
So, how does this relate to prospecting?
Well, for some clients, some kind of demonstration of your knowledge and skill is a necessary first step before they'll consider working with you. They may not understand the value of what you do or what it's like to work with you. You can show them your value through the audit process.
You can also use this same approach to demonstrate your value and authority in your introductory email … . but on a much smaller scale. And, without negotiating a contract first.
This is an easy, low-stress method to get a prospect's attention. It only takes about 30 seconds longer than a normal email, and it doesn't require advanced skills. If you can click a button on your computer, you can do this.
Begin by Finding the Best Point of Contact
As this method does require a bit of extra thought, you want to make sure you're reaching out to the right person. Start by finding a company you'd like to work with and feel you can help.
Take the extra time to find the right email address. Visit the company website. Check out their LinkedIn page. Look for the Marketing Director or VP of Marketing. If the right email address isn't obvious, send an email to general info requesting it or make a quick phone call to inquire.
Once you have the correct contact information, the next step is to create a quick, 30-second video offering a quick win for their website.
The Right Tool for the Job
To make this video, first you're going to visit their website.
Look for something quick and easy to improve. A better headline. An improved call-to-action. A keyword-rich title. Better button copy.
Then, you're going to record yourself speaking about this quick win. To make this more interesting to the reader, you'll show your contact what you're talking about in a brief video.
You'll do this with screen capture software.
When it comes to screen capture, there are countless options for you to choose from. Since this is a new strategy for you, start out with a cheap or free option. You don't need a lot of extra features. All you're going to do is press record, speak for about 30 seconds while visiting the company's website, use your mouse to highlight what you're talking about, and press stop.
Be careful when considering free software options. Some strictly prohibit using the free version for business. Others may put a large watermark over the video. This makes it difficult to see the screen and appears unprofessional.
Two easy-to-use software options to consider are loom and Apowersoft. Both offer a free version.
Create Your Quick-Audit Prospecting Video
Now you have the right setup. You know who your contact is. You've identified a quick win. That means you're ready to record!
You want to create a powerful video showing your expertise … and you want to do it in less than 30 seconds. To make this as simple as possible, don't introduce yourself in the video. Make your introduction in the email.
Then, in the video, discuss one improvement the company can make. You don't want to overwhelm the prospect with a list of things that are wrong on their website. Instead, just choose one important change, and explain what it is and why they should make it.
Your explanation of "why" is how you show your expertise.
The one thing you highlight depends on the full project you'd like to land.
If you want to write blog posts for the company, consider pitching a call-to-action or a topic you see they haven't covered in-depth.
If you want to do a full site audit, consider how they can improve their homepage headline, or website categories, menu, or navigation. Target something they can change quickly to give your reader that quick win.
Remember, your explanation should be short and simple.
To create the video, launch your screen capture software and press record. You can choose to record your full screen, a section of your screen, or your webcam.
Go to the section of the page you want to discuss, hover your mouse near the element you're suggesting they change, and share the change you recommend and the reason behind it. Speak normally and listen to the video before you send it to check the sound quality.
Getting Your Video to Your Prospect
Now that you've created your video, how will you share it? Your screen capture software will help with this. Many programs offer to host the video for you.
Or, you can export the video as an mp4 file. You can then upload it to YouTube using an unlisted link, so only the person you're sharing it with will see the video. (Make sure you let them know you've taken this step. You want to show you're respectful.) With YouTube, you can also generate an image that looks like a video to encourage people to click by using the embed link.
If you use the hosted version of your software, often they will give you a link as well.
Once you have a way to share the video, it's time to create the email message. If you only send the video, your message is more likely to end up in a spam folder.
Use a relevant subject line related to the topic of your video. This can be as simple as "A video for you" or "Quick change for your site [Video]."
Introduce yourself in a short, written message. State your name, what you do, where the reader can find out more, and why you're getting in touch.
At the end of the message include a call-to-action. Encourage them to watch the video and then get in touch with you.
A highly personalized video like this makes your message unique. Your prospect can clearly see your expertise and will also know you took extra time to contact them in a relevant way. It all adds up to a memorable introduction.
These videos are quick to record and very relevant, increasing your chance of getting a response. And, when you get more responses from potential clients, you'll have an easier time keeping your project calendar full.
This article, How to Create Quick, Personalized Prospect Emails for Better Opportunities, was originally published by Wealthy Web Writer.

The AWAI Method™ for Becoming a Skilled, In-Demand Copywriter
The AWAI Method™ combines the most up-to-date strategies, insights, and teaching methods with the tried-and-true copywriting fundamentals so you can take on ANY project — not just sales letters. Learn More »

Published: January 23, 2019