5 Stats Confirming Your Huge Opportunity in Writing SEO Copy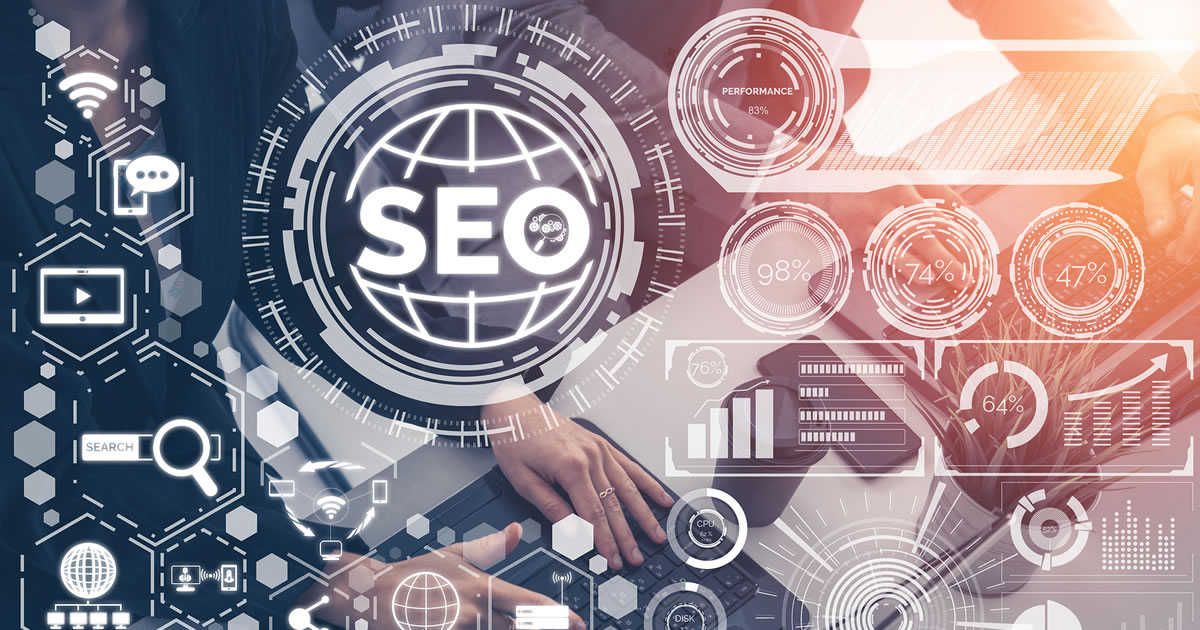 Quick question: how many times a day do you pick up your smartphone or tablet … or go to your laptop … to search for something?
Is it two or five times a day? Even more?
If you search for something online at least once a day, you're not alone. According to SearchEngineLand, Google receives over 63,000 searches per second on any given day. And that's just Google. I didn't even include Bing, DuckDuckGo, and other search engines.
What do people search for? EVERYTHING.
People thinking about food delivery search for local restaurants.
A person wondering how to ease knee pain is likely to search online before calling the doctor.
Someone about to build their own deck will search for how-to articles and videos showing them what to use and the best methods for success.
Search is hotter than ever, and companies need to show up in search results. Showing up in Google is "do or die" time these days!
That's why SEO (Search Engine Optimization) copywriting is one of the best opportunities for writers.
If you're looking for a well-paying writing career, consider writing SEO copy.
To show you exactly how promising the SEO copywriting market is for you … we rounded up a collection of the five most useful statistics pointing to the demand for skilled writers RIGHT NOW.
Stat #1: "By 2020, businesses in the U.S. will be spending as much as $80 billion on SEO services." — Forbes
They also noted that this number is way higher than ever before.
Every business imaginable needs to show up in Google results, right? That means they need to invest in content … relevant, appealing, original content, written by people who have the skills.
In fact …
Stat #2: "Content creation is the most effective SEO tactic in 2019." — Digital GYD
Let's think about this one for a moment.
What is content creation? It's having someone write blog posts, web pages, how-to articles, videos, social media posts, case studies, company stories, podcasts, and on and on.
And who creates all that content? Hello! YOU, the SEO copywriter.
Companies are scrambling to find copywriters who understand how to create high-quality content that sets their businesses apart from the competition. And it's an ongoing need — they need to constantly stay in the game to keep up with their competition.
Stat #3: "Sites that make the first page on Google have an average of 1,890 words." — Small SEO Tools AND "Long-form content of over 1,000 words consistently receives more shares and links than shorter form content" — IMPACTbnd
So get this. Companies can't just publish short web pages or blog posts and expect great results. Oh no. They need to publish highly useful, in-depth content that solves a need; that explains how to do something or how something works, so the reader finds what they were looking for.
That's what Google is looking for: excellent content that answers or solves what searchers are looking for. Not a straight sales pitch, but really great "help not hype" content (to borrow a phrase from marketing expert Jay Baer). This is where you can do very well writing SEO copy, because you'll take the time to write highly useful, in-depth content.
Stat #4: "The typical user crafts searches that are about three words long." — Moz
I've already noted that companies need help publishing great content that matches what people are looking for. But how do you know what people are looking for? That's where keywords (keyphrases) come into play. People use keywords — search phrases — to look for things in Google, such as "best puppy crate training," "how to tie a tie," and "fitness club software."
As a trained SEO copywriter, you'll know how to identify the right phrases for your clients … and then weave those phrases smoothly and strategically into the content you'll write for them.
Stat #5: "Certain SEO copywriting projects pay $5,000 and up (per project)." — Russ Henneberry, ModernPublisher
Russ Henneberry is an SEO expert with loads of experience helping small businesses master SEO. And from what he's seen, companies are anxious to show up on Page 1 of Google results because of all the business it can bring, and they're willing to pay big for excellent, optimized content.
As a pro at writing SEO copy, you can charge $500-$800 per page for core web pages; even more for writing a series of blog posts. And the big jackpot? Writing a certain type of in-depth post that's so in-demand these days … clients are willing to pay $5,000 just for one project.
It's an exciting time to be an SEO copywriter; perhaps even more promising than it's ever been! And, when you think about it, you can make a great living writing SEO copy for just a few clients a year. Perhaps this is the time to focus on SEO for your career.
Any questions about if SEO copywriting is the opportunity for you? Add them as a comment so we can guide you …

The AWAI Method™ for Becoming a Skilled, In-Demand Copywriter
The AWAI Method™ combines the most up-to-date strategies, insights, and teaching methods with the tried-and-true copywriting fundamentals so you can take on ANY project — not just sales letters. Learn More »

Published: September 23, 2019