3 Writing Project Types You Can Do While You Travel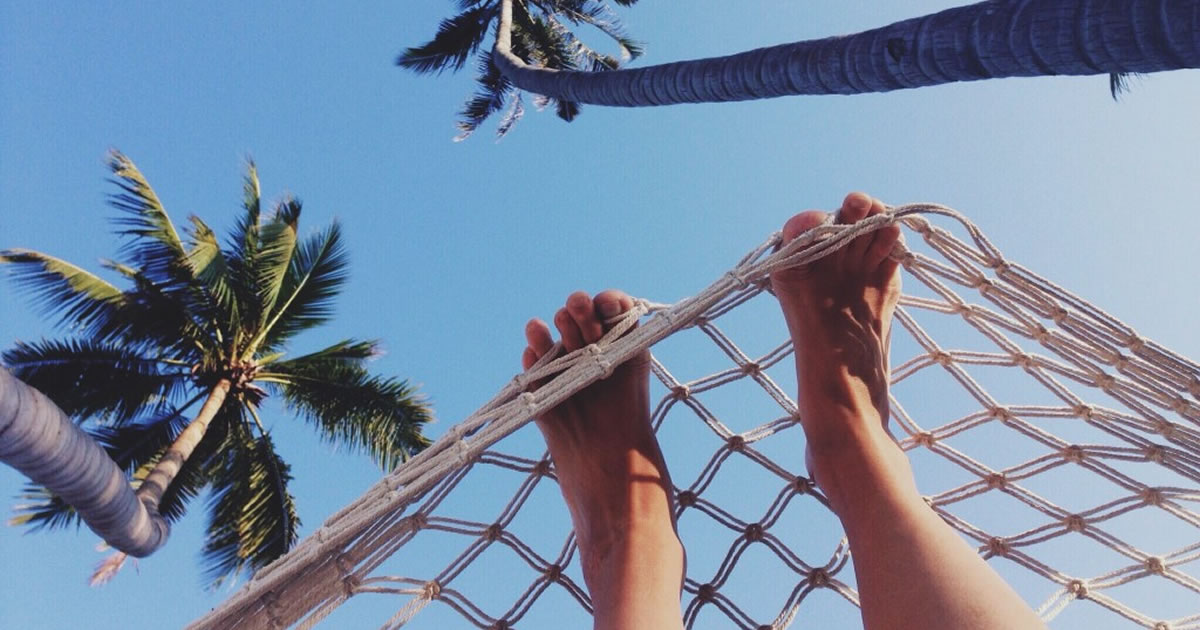 Where in the world would you like to write?
Writing in a coffee house, with afternoon breaks exploring new cities …
Penning new work at your hotel's pool patio with plenty of time for swimming breaks …
Or working by the fire before going skiing or snowshoeing …
All are possible, thanks to the growth of technology, remote work, and online content. It's easier than ever to write from wherever you are and whenever works best for your schedule.
My husband and I have taken advantage of this phenomenon to live as "digital nomads" for two years. We reduced our monthly expenses by letting go of our home and putting our belongings in storage. Then we spent months abroad in Central America and Southeast Asia.
When we started traveling, my biggest fear was that I wouldn't make enough money to sustain our travel. To my surprise, I ended up earning and keeping more of what I made.
With a little preparation, you can also earn a good living while you travel. Here are three examples of writing projects you can take with you on the road …
Write About Your Adventures for Travel Publications
Staying in one country or city for a while gives you a few advantages that you don't get as a vacationer.
You can get to know the culture better when you have more time to dwell in it.
Meet up with other digital nomads, explore the area together, and trade travel tips. If they've been in one town for a few months, they'll likely know the best places to work and where to get a month-to-month apartment rental for less money than staying in a hotel.
You can explore outside the main tourist areas and see how people live. Make friends with expats who are full-time residents. Expats will often know the best local restaurants off the tourist trail, or they might share their favorite hike or beach. They might also introduce you to other locals.
If you stay long enough, you will become the perfect local expert to write for the travel industry.
There are hundreds of travel magazines, blogs, and tourist bureaus that need writers. They are hungry for fresh content to entice people to visit new places.
Since restaurants, hotels, and attractions are constantly changing, there's a constant need for new articles.
As we spent a month or more in each place we landed, we had plenty of time to take classes and tours. We studied Spanish in Bocas del Toro, Panama. We learned how to make street food in cooking classes in Hoi An, Vietnam and Chiang Mai, Thailand. These are all great topics for travel articles.
Create Your Own Travel Money-Making Website and Blog
You can also take your experiences and spin them into your own travel publishing website.
Become the authority on how to live on $50 or less per day in Southeast Asia. Or be the family with kids that home schools them in the Caribbean. Or be the expert on luxury travel in Spain and Portugal.
As you add more content to your website, you can get it to start paying you for your adventures. Earn perks — like free hotel nights, multi-course meals, or tours — in exchange for writing about them.
You can also get paid for promoting travel destinations through affiliate programs.
For example, if you love staying at Marriott Hotels, you can write about your favorite stay. Link to their network with a special link that tracks the traffic coming from your website to theirs. If someone uses your link to book their stay, Marriott will pay you a fee for bringing them the business.
You can also put ads to travel booking networks like Hotels(dot)com or Trip Advisor. When readers click your ads and book a trip, the networks will credit part of that booking to you. They will send you a check or direct deposit when you earn enough credits (usually around $50).
Bring Your Remote Writing Work with You
You don't need to write in the travel industry to write from wherever you desire to be.
You could focus on content — like writing blog articles or advertorials or monthly newsletters. Or you could write sales copy — for example, long-form printed letters, magalogs, online sales letters, and email series.
And the sky's the limit on which topic you want to make your focus. You could choose financial, health, business opportunities, self-help, lifestyle, Business-to-Business (B2B), and more.
Want to write monthly newsletter content for financial products? Or sales campaigns for the alternative health industry? Or blog articles for personal development niche? Those and many others are looking for writers. They need well-written content to help them grow their audience and make more sales.
Here's a list of 75 writing projects you can do, and the fees you can earn. (These will finance a lot of travel dreams!)
There have never been more opportunities to write as you travel. As long as you have a good Wi-Fi connection, as well as the time and space to write, you can bring any work with you.
Do you have questions about getting started as a digital nomad? Please share with us in the comments.

The AWAI Method™ for Becoming a Skilled, In-Demand Copywriter
The AWAI Method™ combines the most up-to-date strategies, insights, and teaching methods with the tried-and-true copywriting fundamentals so you can take on ANY project — not just sales letters. Learn More »

Published: December 11, 2019