Get Paid as Much as $5,000 a Month as a Content Marketing Strategist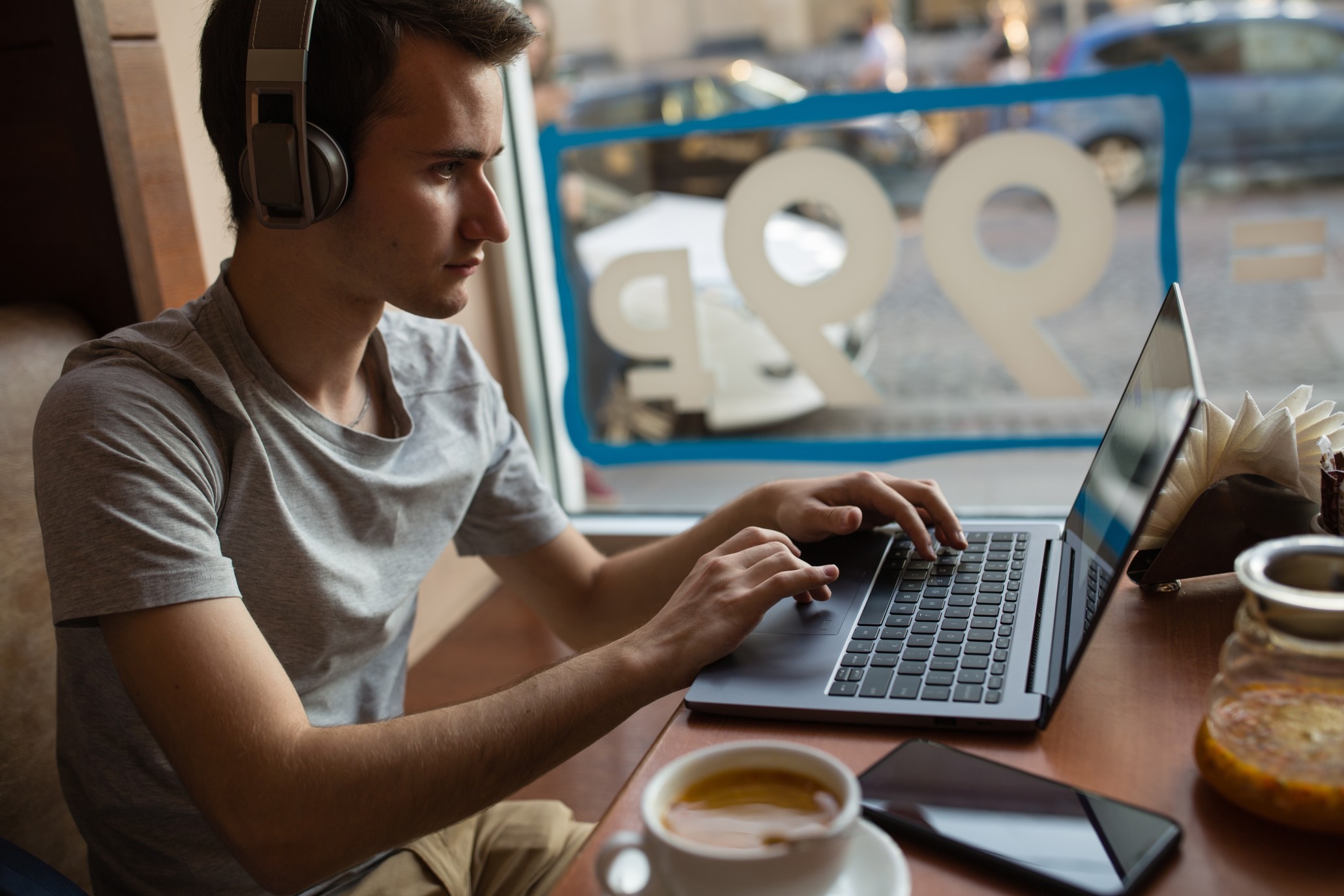 He's had a variety of odd jobs: producer, circus performer, book publisher, speaker, and entrepreneur.
But no matter what job title he had, he never lost his love for music.
He's really a musician first and foremost … perhaps because he's been playing music since 1987.
So it makes perfect sense that the business he started would be wrapped around music in a monumental way.
In fact, the business he started back in 1998 has now become the world's largest digital distributor and retailer of independent music. By independent, I mean musicians who aren't signed with a record label.
And the man I'm talking about is Derek Sivers, founder of CD Baby.
When Derek started CD Baby, it was more of a personal project than an actual business.
He just wanted a place to sell CDs of his own music. So he started a website and began offering the CDs for purchase. And much to his delight, he now had a growing fan base of listeners.
Well, you know how it goes, Dear Reader … You start something new that works and people naturally want to know more.
So a few of his musician buddies asked if he wouldn't mind letting them sell their CDs on his website too.
Derek didn't hesitate to say yes. After all, these were his friends and they all shared a love for music.
And just like the old Faberge Organics shampoo commercial centered around "You tell two friends, and they'll tell two friends, and so on, and so on, and so on," word spread quickly about Derek's CD-based website. CD Baby began growing in popularity.
The next thing you know, more and more musicians were coming to Derek for help in selling their music. CD Baby gives musicians access to a bigger network for distributing their music.
And that network means more money for both the musician and Derek's company, which generates over $100 million in sales.
Now CD Baby sells music downloads by over 500,000 different artists. In addition, it has exclusive digital distribution rights to almost 7 million tracks, making it the largest content provider to iTunes, Amazon, and Spotify.
After watching CD Baby become a huge success in the music industry, Derek decided it was time to move on. So he sold his business to focus on another project … something as equally "near and dear" to his heart.
In just a minute I'll tell you about it, but first, if you're wondering what this has to do with you, Dear Copywriter, I can sum it up in one word: Content.
You see, good content isn't just important to the music industry but to every company doing business online. The Content Marketing Institute (CMI) found that 90% of marketers surveyed said they use content to generate demand from buyers.
And if you know how to help a business engage one-time visitors to their websites and start building relationships with them using "non-sales-y" writing, you can command huge fees.
Just how much are we talking?
Well, it's not common to get paid $200 to $400 for e-newsletter articles … $50 to $150 PER PAGE for e-books, special reports, or white papers … and even upwards of $2,000 per month for social media posts.
Let's do some quick math here and see how this quickly adds up to healthy annual income.
Let's say a client hires you to write an e-letter that is published once a week. You wind up making $1,600. But they also ask you to handle all of their social media posts. And for doing so, you earn a flat fee of $2,000. In one month, you just managed to pull in $3,600.
And that's just from one client. Do that for two clients, and you're making $7,200 a month.
Add yet another client and well, you see how you could earn a six-figure income. Now you know why content writing is so lucrative.
And that's only the beginning. Become a Content Marketing Strategist … the one who plans and coordinates all the content your client will publish … and you can make as much as $5,000 a month.
So if you haven't added content writing or content marketing strategy to your list of writing services, you might want to change that starting today.
In fact, you can learn all of the ins and outs of being a Content Marketing Strategist from the guy who was a pioneer in content marketing, Brian Clark.
He's the founder of Copyblogger, and possibly the most renowned content marketer online today. Brian knows what he's doing, and he'll teach you exactly what you need to know to become a master content marketer.
So, what happened with Derek? He sold CD Baby to work on his second business idea. In 2008, just 10 years after creating CD Baby, he sold it. But don't worry, Dear Reader, Derek didn't give up his love of music.
Nope, his next business was related to music but in a much different way. He started MuckWork, which is a network of assistants who specialize in helping musicians with what Derek refers to as "uncreative dirty work."
MuckWork allows musicians to focus on writing songs rather than on all the other things that go into running a business such as paperwork, setting up an office, dealing with promoters, etc.

The AWAI Method™ for Becoming a Skilled, In-Demand Copywriter
The AWAI Method™ combines the most up-to-date strategies, insights, and teaching methods with the tried-and-true copywriting fundamentals so you can take on ANY project — not just sales letters. Learn More »

Published: July 6, 2020