Two New Paying Clients and This AWAI Member Is Making an Extra $51K a Year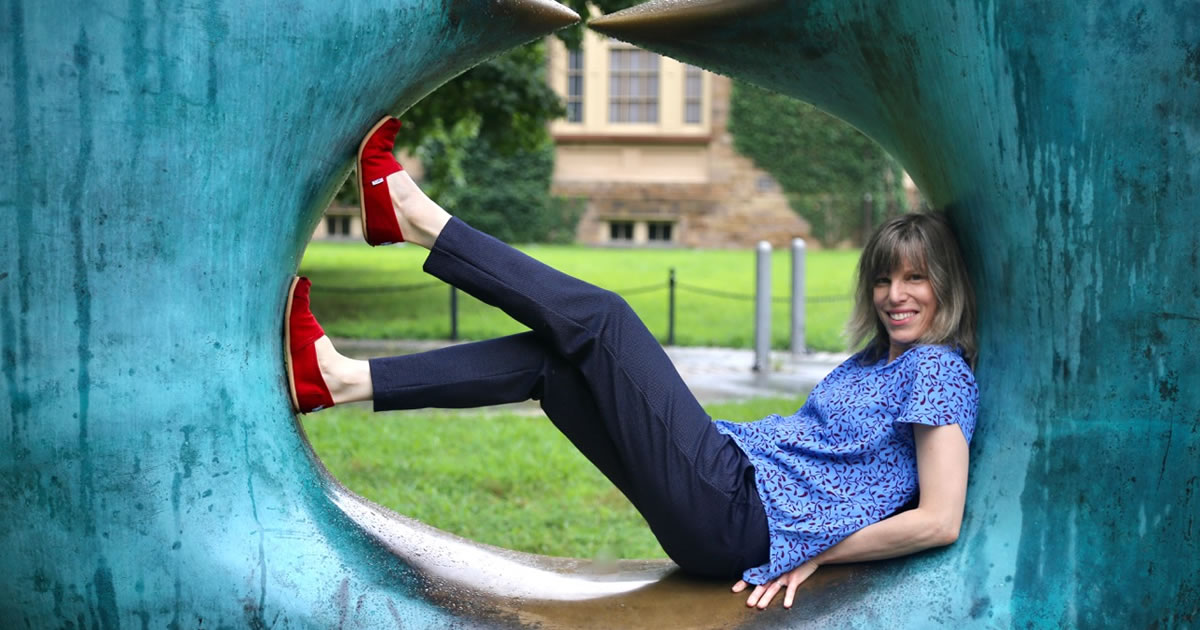 Jessica McKay enjoying her new writer's life
The last eight years have been tough on Jessica McKay.
She was running a motivational coaching business but it was a constant struggle to get enough paying clients to have a reliable income.
The daily grind had finally taken its toll, and she was burnt out. Then when the pandemic hit, her business flat-out tanked.
Now she had to focus on another way to make money.
Jessica used the downtime to reflect on what parts of her business she enjoyed the most and how to use those skills to rebuild her career.
As it turns out, writing was the only part of having her own business that she truly loved. Since she had already invested in AWAI's Accelerated Program for Six-Figure Copywriting months ago, Jessica decided to concentrate on building a freelance writing career.
But there was just one problem (or so she thought) — Jessica hadn't completed the training. In fact, she'd put it on hold to concentrate on her coaching business.
Well, what happened next is truly amazing … because within 24 hours, she landed her first freelance writing client. And that client liked her writing so much, she offered Jessica a retainer for $1,700 a month.
And because this new client enjoyed working with Jessica and valued her writing so much, they gave her a raise. Now her retainer was set at $2,000 a month.
And her good fortune doesn't stop there. Just a few weeks later, she landed her second paying client. It was another retainer deal at $2,300 a month.
How did she go from zero clients to making $51,000 a year?
You can hear Jessica's success story in the recently recorded video interview.
Just click on the link below. But before you do, here are a few time-stamped highlights of the interview you'll want to pay close attention to:
1:52 Listen in as Jessica makes a startling confession on just how long it took her to launch her copywriting career.
3:01 Hear what she said to a business colleague and how that conversation jump-started her freelance career.
3:43 Here Jessica shares how one simple email from a potential client landed her that first freelance writing gig.
5:05 You'll hear the simple deal negotiation technique Jessica used to get her new client to put her on retainer for $1,700 a month.
5:39 Here's what Jessica says every up-and-coming writer needs to focus on and why opportunities are sure to follow.
6:28 The exact question Jessica asked her client and how it got her a second paying client (and a monthly retainer at $2,300).
7:37 The daily morning activity Jessica does that ensures she'll be an in-demand copywriter for years to come.
9:54 Here are the five words Jessica says you should avoid having in agreements and contracts with clients (and that let you make more money while spending less time writing).
11:29 You'll be stunned when you hear the reason why Jessica turned down a $3,000 monthly writing gig (taking it on would have increased her total income to $84,000 a year).
14:14 Listen as Jessica explains why joining this group of writers gives her instant access to mentorship and guidance so she can reach her ultimate goal of being paid big royalty fees.
16:09 Here's how Jessica used Module 2 of The Accelerated Program to write an email that got great results for her client.
22:16 Jessica walks you through what she calls "the two writing worlds," and the one you should completely avoid. (Hint: You wind up writing for pennies on the dollar.)
28:36 The two easy-to-implement tips Jessica offers that will make a huge impact on your freelance writing career.
Besides the freedom to work at home and make her own schedule, there's another reason Jessica chose freelance copywriting and it all has to do with her husband's retirement.
You see, her new goal is for him to retire early from his job. And at the rate Jessica is landing clients, it looks like that will happen soon.
Now, what about you, Dear Reader? Where are you in your writing career?
As Jessica's story shows, it's easier than you can imagine to launch (or level up) your writing career. It comes down to …
Picking a niche. In Jessica's example, she decided to focus on writing skills for the inspirational and motivational niche … one she knew well. If you aren't sure what niche to pick, start with an area that you have lots of experience in already. By doing this, you are using your current job skills and expertise to your advantage. (Here's an Inside AWAI free webinar that might be useful: How to Choose a Profitable Niche to Attract Copywriting Clients.)
Spreading the word. Clients won't know you are a copywriter unless you tell them. Jessica proves that sometimes it's just a matter of talking to colleagues and co-workers. And while you might not land your first client within 24 hours like Jessica, you will eventually find a client who will hire you.
Have faith in yourself. Remember, clients aren't the experts in copywriting, you are … so have confidence in your writing skills. When you speak with confidence, clients listen more closely because they perceive you as the expert.
Jessica's story provides a dose of inspiration and proves that living the writer's life is a dream come true.
Here's a brand-new update … Jessica recently sent us a note with the exciting news that her writing business continues to thrive. She's picked up several more clients on retainer and is now making a six-figure income. Jessica writes, "I've been a copywriter now for 3½ months, and I'm making a six-figure income. On July 9th, I was making half that amount. It really is true, there's no shortage of work for copywriters out there."
We couldn't be happier for Jessica. Her story proves that it is entirely possible to build a lucrative writing career if you believe in yourself, and be persistent when it comes to getting clients.
Well-done, Jessica! We can't wait to hear more of your amazing story as it unfolds.
Do you have any questions about getting started as a copywriter? Please share with us in the comments so we can point you to other resources.

The Accelerated Program for Seven-Figure Copywriting
Turn the ability to write a simple sales letter into a successful freelance career. Find out how you can make a seven-figure income working from anywhere you want as a direct-response copywriter. Learn More »

Published: August 28, 2020