A Shortcut to Starting a Copywriting Business (During a Pandemic)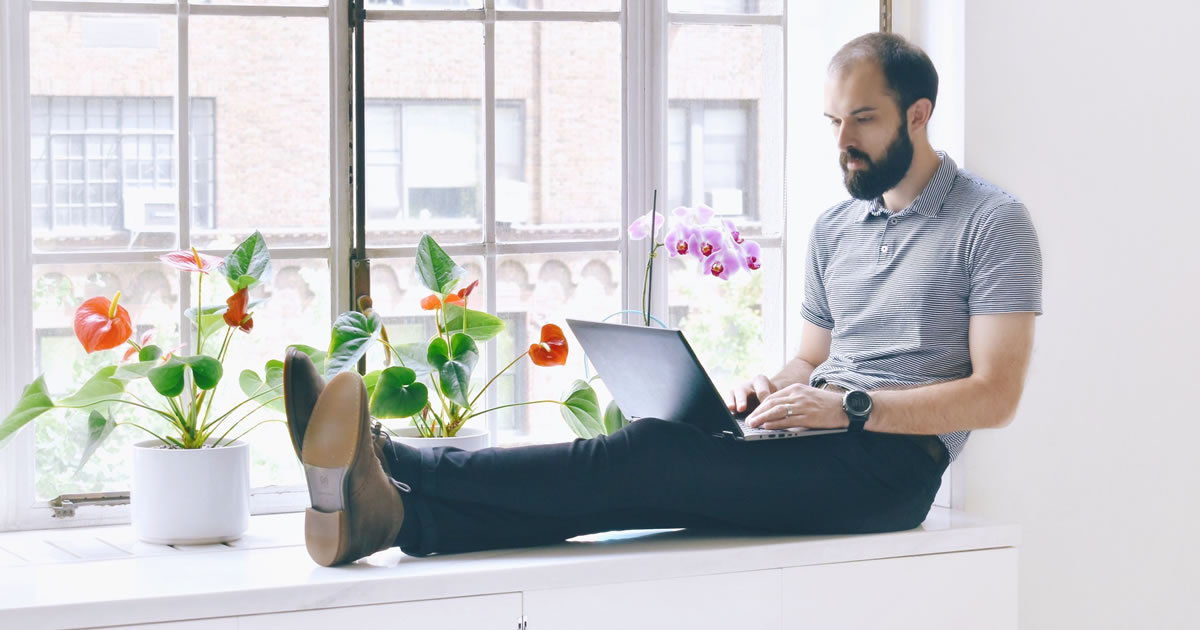 I'm not going to tell you that starting a copywriting business during a pandemic is easy. With all the upheaval, I'm pretty sure 2020 has seemed like a particularly challenging year to get your new copywriting business off the ground.
Yet I do know AWAI has heard from members having great success, which reinforces something I've noticed …
From my point of view, there are as many doors opening in 2020 as there are doors closing, but only if you can see them.
Indeed, that is the trick — seeing what's happening in the world clearly enough to notice an opportunity — instead of getting swept up in the negative spiral that is the news media.
Speaking of news, the good news is that you still have time — an entire quarter's worth of time before 2020 ends — to lay a foundation for your business, especially if that foundation is already partially built from your career history, a hobby, or your passion project.
Take Mary, for example, one of my newest clients who spent the last 20 years successfully selling real estate. In January 2020, as the new decade dawned, she made a resolution. She decided it was time for a change. So she set about looking for her next chapter.
When she fortuitously stumbled upon AWAI, she was thrilled to start learning all about copywriting and her eyes began to open. She'd always loved to write, but never considered herself a "writer" and certainly never thought writing could be a career option. But the more she learned, the more doable it seemed.
When she came to me, ready to get started with her marketing, her first question was about her niche. She'd considered several but couldn't decide which niche to choose. I suggested the real estate market.
It was a bit of a no-brainer to me that she would start with the niche she knew well, but it hadn't even occurred to her that she could offer her newfound copywriting skills to the industry she's been embedded in for her entire career.
It took me stating the obvious, connecting the dots of her past career to her new one, for her to see the tremendous potential right at her fingertips.
And when I told her that building on the existing foundation of her previous career would actually be a shortcut to getting her new business off the ground, I could almost see the lightbulb in her mind turning on.
Until then, she hadn't valued her extensive and hard-won knowledge of the industry, much less the solid relationships she'd developed over time. In fact, she was in the process of throwing it all away! Luckily I was able to stop her.
This type of "blindness" is actually very common. I see it all the time!
Have you, as a new copywriter, thought to mine your career history to find your very first clients? If not, why not?
One obvious reason is because, often, you're looking to get out of that industry, to leave that career behind. So you don't even consider it in your plans for the future. But that is a mistake. (You can use your past as a springboard and leave it behind once you're established as a writer.)
Still, even if you are open to building on the past, it's hard to see exactly how you could do that.
With Mary, that was the case. She had no objection to offering her new copywriting services to the real estate industry; she just couldn't see how that would work. This is common too.
You're so entrenched in a business from a particular angle, you see everything in that industry from a narrow perspective. That's all you can see.
Mary literally couldn't see her industry the way I was seeing it. She had been looking at those bad real estate websites for so long that she couldn't see how bad they were.
Sometimes, it takes someone else's vision to show you another way.
I showed her a new way to look at the websites and the web pages of the companies she knows. I showed her how they were lacking and how much stronger they could be with better copywriting, which she could now offer — and to people who already knew her — that's the shortcut.
You see, the time it takes to get a business off the ground is not a function of how long it takes to set up your website or revise your LinkedIn profile. It's due to the reality of how long it takes to establish strong relationships with strangers — people who don't know you and therefore have no idea how much you can help them.
Getting their attention and persuading them of that is what marketing is all about. That is what takes time.
So if you are one of the lucky ones, who has experience and, more important, connections and relationships in a market, now is the time to use what you have.
In fact, 2020 may actually be an ideal time to start a copywriting business.
Now, the Next Step to Find Your Shortcut …
To take your shortcut to success, start with these two steps:
1. Make a list of your work experience, interests, hobbies, and volunteer activities.
2. Look for an intersection between knowledge you already have and these opportunities.
Writing for a specialty market or niche:
Financial
Health
Self-Improvement
Fundraising (Nonprofits)
Causes
Information
Christian
​Writing for these large industries:
(You can also choose to specialize in different project types, like these options.)
Business-to-Business (B2B)

E-newsletters
Case Studies
White Papers
Websites
Emails
B2B content

Online (digital marketing and/or e-commerce)

Content
SEO
Emails
Websites
Site Audits
Sales Funnels
E-books
Chatbots
UX Copywriting
Writing for a specialized project type:
Resumes
Grants
Catalogs
Speeches
PR (Publicity)
Reviewing the list of markets in need of writers, how can you leverage what you're already familiar with to give yourself a shortcut to a paid writing career?
Start by focusing your business on your experience, strengths, and interests, and build from there. (You can always change direction once you've got some writing samples and momentum.)
Of course, no matter what you want to write, it will increase your odds of success to have a foundation in persuasive writing. (Start with AWAI's The Accelerated Program for Six-Figure Copywriting.)
If you're searching for your shortcut, here are a few more free resources that might help:
Do you have any questions about how to get started as a copywriter? Please share in the comments so we can point you in the right direction.

The Accelerated Program for Seven-Figure Copywriting
Turn the ability to write a simple sales letter into a successful freelance career. Find out how you can make a seven-figure income working from anywhere you want as a direct-response copywriter. Learn More »

Published: September 7, 2020