August Issue: Fix the Fissures To Earn
More Sooner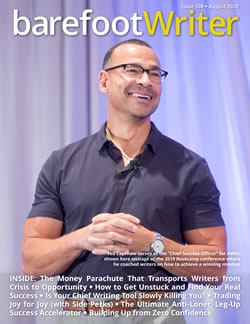 Have you ever heard the fable about the bridge that fell to the giant storm?
Everyone thought the storm was the cause.
But really, there were cracks in the bridge that had gone ignored for years. Had they been addressed before the storm, the bridge would have stood.
Click here to read your August issue now.
I experienced something similar last spring when the effects of COVID-19 first dismantled our daily routines.
Whereas I thought I'd been coasting just fine, the quarantine storm revealed some fissures in my daily life — things I was not nearly as on top of as I thought.
Since then, I've worked hard to repair those cracks ahead of whatever storm may come. That includes paying more attention to my health, making time to play with my kids and laugh more, talking more about fears, and saying no to anything that might tip my balance.
Nobody knows how long this pandemic will last, or what life might look like in the near future.
But if you address whatever fissures are showing themselves right now, you'll come out stronger and nimbler on the other side.
And you can start by checking out the August issue of Barefoot Writer.
This month, we turn to the wisdom of organizational change expert and AWAI's Chief Success Officer Ted Capshaw. Ted shows us how to not only survive but thrive during these turbulent times.
Also featured are articles on how to care for your personal "writing machine" and who to reach out to for a digital leg up when we can't reach out in person.
It's a powerful issue; I hope you enjoy it. Click here to read your August issue now.
Published: August 7, 2020