How a Cup of Coffee Inspired Gratitude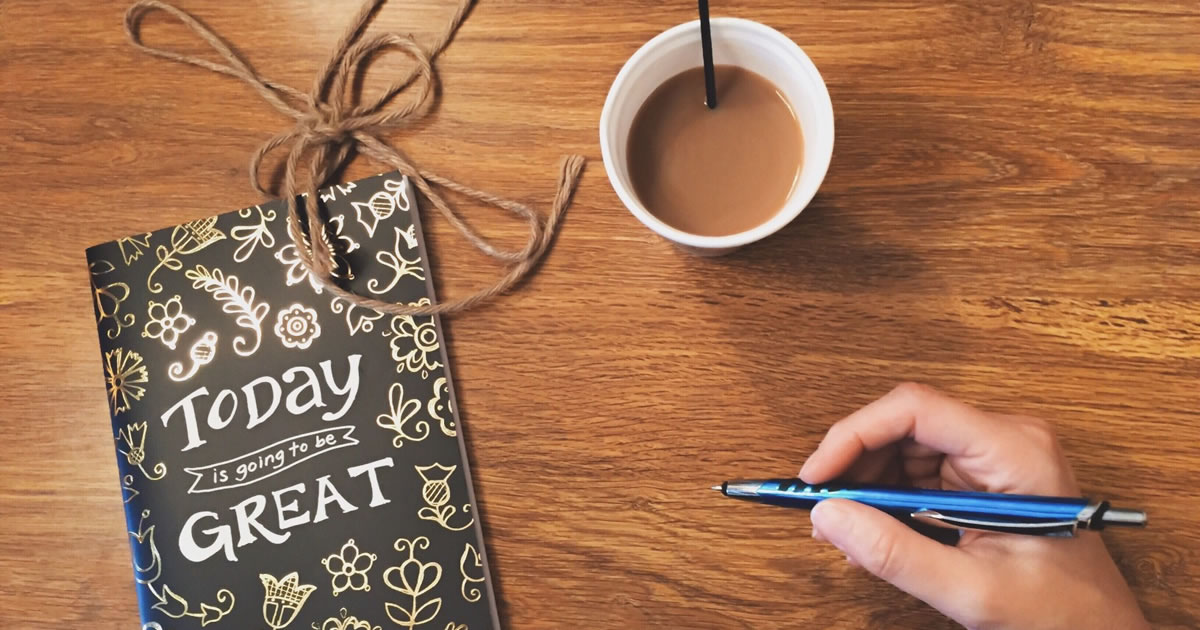 What if you personally thanked the individual people who made your cup of coffee possible? That's what writer and Ted Talk speaker AJ Jacobs did.
In his Ted Talk, entitled, "My Journey to Thank All the People Responsible for My Morning Coffee," he talks about his tendency to find things annoying and how he sought to change that habit.
In his presentation, he shares how this idea grew out of a family tradition he'd started before meals. In his effort to transform annoyance to gratitude, he'd have a little prayer where he'd thank the farmers, truck drivers, and cashiers who made his family's meal possible. But his 10-year-old said, "Dad, they aren't here so they can't hear you."
Not being one to deny the wisdom of kids, Jacobs decided to personally thank everyone involved in the making of his morning coffee.
He ended up calling the ensuing project, "Thanks a thousand." Because he thanked over a thousand people involved in his morning coffee.
Astounding, isn't it?
He started with the coffee barista at his local coffee shop. She appreciated the gesture and told her how few people acknowledged her during a typical shift.
Then he thanked the guy — Ed Kaufman — who chooses the beans for the coffee shop. In return, Ed introduced him to the experience of coffee tasting. Like a wine sommelier, there is a process of savoring the coffee and tasting different flavors within it and Ed helped him experience it.
Next, he learned about coffee lids and the passion of the guy who makes them — Doug Fleming. Doug says a bad lid can ruin your coffee experience by blocking the aroma.
One of the things Jacobs said really stuck with me, "If it works well, it's largely invisible, there are masterpieces all around us."
And it got me thinking. He's right.
When things work well, we don't notice them.
Let me share how this resonated with me …
Three weeks ago, my partner almost died. His heart was slowly giving out. It was at 29 beats per minute on Tuesday down to 9 beats per minute on Friday as he was wheeled into surgery.
Two hours later and outfitted with a pacemaker, he was laughing and cracking jokes.
A pacemaker is a miracle piece of machinery.
Without it, he wouldn't be alive.
And without my freelance writing business, we wouldn't have been in Mexico where the surgery was one-tenth the price of the U.S., with top-notch care.
I'm grateful for the knowledge of the medical team and everyone who helped make it possible. I'm grateful for the friends and family who helped us pay for the unexpected surgery.
I'm grateful for my persistence in pursuing a freelance writing career and learning all that goes with it — from improving my writing to learning how to run a business.
It's not always easy but it sure beats the alternative.
And on it goes.
In fact, everything I'm grateful for is interconnected with everything else. Which is what Jacobs discovered when he went on his quest to personally thank everyone involved in his morning cup of coffee.
What about you?
Here's a fun little gratitude exercise.
Take a piece of paper and a pen.
Choose one thing you're grateful for and write it at the top. Maybe it's your morning coffee or clean drinking water, or electricity, or whatever.
Then, list all the jobs you can think of associated with that item.
Following Jacob's example, Rick and I can be grateful for the cardiologist and his team as well as the rest of the hospital staff who made his care possible. We can thank the general practitioner who sent him for blood work and the lab technicians who handled it. We can thank the taxi driver who drove us to the hospital, and people who paved the highway, and the construction workers who built the hospital.
You see how it quickly becomes a long list.
And let me add … I thank everyone associated with AWAI who've helped me gain the writing and business skills I need to build a writing business. I thank the generosity of the freelance writing community for sharing tips and pep talks when things aren't going my way. And I thank you for reading this as part of your writer's life journey.
In fact, I'm adding to my gratitude list daily.
What about you?
If you write a list of things you can be grateful for, you just may surprise yourself. 2020 has been chaotic in many ways, but even in this crazy year, there's a lot to be grateful for.
What are you grateful for in this crazy year? Share with us in the comments.

The Accelerated Program for Seven-Figure Copywriting
Turn the ability to write a simple sales letter into a successful freelance career. Find out how you can make a seven-figure income working from anywhere you want as a direct-response copywriter. Learn More »

Published: November 26, 2020