These Unique Writing Projects Pay as Much as $700 a Piece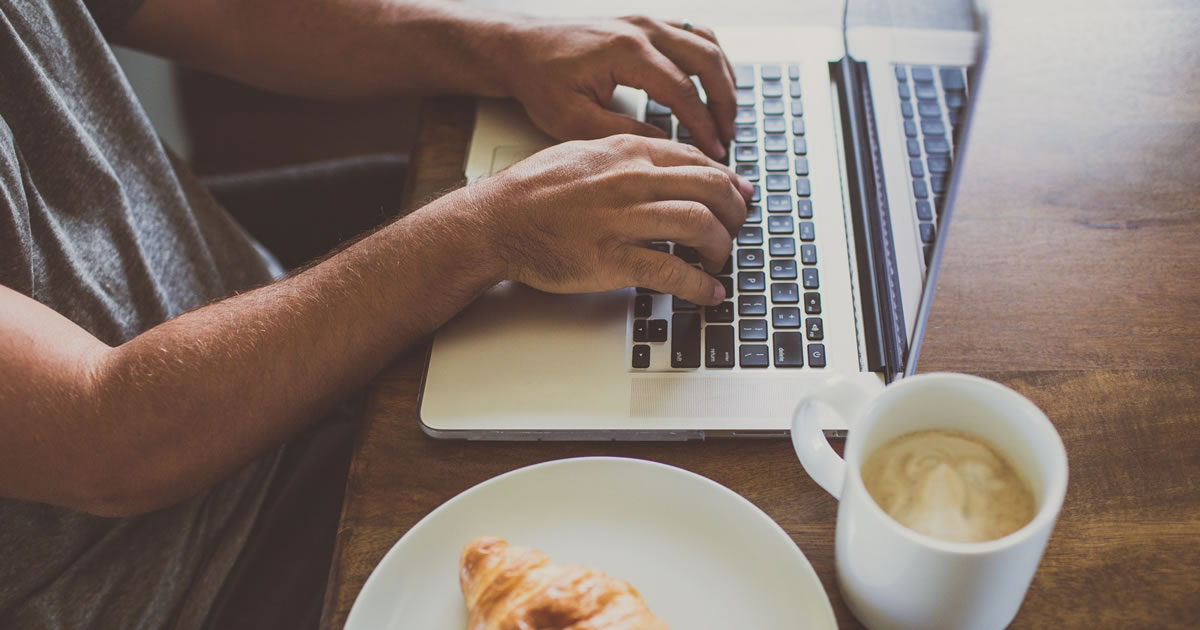 It was without a doubt a most generous gift.
While his employees were more than excited, they weren't surprised.
That's because Collis Ta'eed, CEO of Envato Corporation, had made giving his employees a share of the company profits a regular thing.
And while the amounts have varied over the past few years, what he offered this year was one of the largest profit-sharing payouts in Australia's tech industry.
Just how big? Well, this year he distributed 20% of profits among staff members. As it turns out, that 20% share is worth in total about $3.75 million.
But sharing a portion of the company profits with employees wasn't the only thing Collis did in August of this year. It's what he said next that shocked everyone.
I'll tell you what that was in just a minute, but first let me give you a brief history of Collis's background and why his story is important to your freelance writing career.
We can trace the beginnings of Collis's business to the year 2007.
That's when Collis and his wife Cyan made the decision to start their own business working out of their garage. They never dreamed it would become the giant corporation it is today.
In fact, Collis says he thought that only businesspeople dressed in business suits were the ones who started successful corporations.
He was nothing like your typical businessperson. He surely didn't wear suits and sit behind a desk. Instead, he was a freelance web designer with a handful of local clients.
And when he and Cyan married, the two were eager to travel the world. But that would prove difficult to do because it meant being out of touch with their clients for too long of a period.
So instead of giving up on the idea of traveling, they decided to start their own business. Both had lots of ideas but the one they kept coming back to was selling stock images to other businesses and entrepreneurs.
They were, after all, designers. They already knew what images people liked and also the types that worked best for advertising campaigns.
But since neither one had any prior experience running a business, Collis figured the first thing he should do is buy books on marketing.
Some of the books he read talked about the importance of having a business plan. So Collis found an online template and wrote a business plan for Envato.
But it wasn't very good. Collis even admits that when he re-reads the plan, some parts are quite funny. For instance, he wrote sections about the company's technical and creative teams when in reality, they were the same person: Him.
After that was complete, Collis and Cyan launched their online business. And incredibly, they made money on the same day. Unfortunately, it wasn't a lot of money … not enough for either one to stop working on freelance projects.
In fact, to keep money coming into the house and to sustain their new business, they worked on a variety of freelance design projects. But all the while, Collis kept reading and researching on topics related to launching a business.
One thing he noticed is how other websites also had blog posts.
Since both he and Cyan were designers, they figured they could write blog posts that offered visitors to their website guidance on selecting images. And you know what? It worked.
They started getting more and more traffic to their website. And with lots of determination and hard work, Collis and Cyan turned their little website into a top ranking one.
By 2016, their site was getting about 35 million visits a month. That's over 1 million visitors a day. Their little garage business was wildly successful.
And that success hasn't stopped. Today, Envato employs 600 people across the globe and it is rapidly approaching $1 billion in annual sales.
So what does this mean to you, Dear Copywriter? Well, did you notice that one of the key elements that contributed to Collis and Cyan's success was adding a blog to their website?
While some people think blogs are old-fashioned or outdated, the truth is they are rapidly growing. Right now, there are roughly 500 million blogs on the Internet.
Of course, many of these blogs are written by solo-entrepreneurs … people who make a living writing on topics they love. But there are also many more that are published by large businesses.
And they need writers … lots of writers. That's where you come in. You can take writing skills you've developed over the years and start getting paid to write blog posts. Or, you can use blog writing as your starting point for your business.
Because blog posts vary, that means the amount you earn varies. For instance, some companies pay as much as $700 for a single post. Some pay less, some more.
That's just one way to earn money by writing blogs. You can also create your own blog. It's the ideal way to perfect your writing skills while earning money.
Here's the thing. Once you get your blog up and running, you don't need to spend hours on it every day. All you really need to spend is about 20 to 30 minutes each day.
Most of your time is spent writing articles and then posting them to your blog site. And if you're thinking it might be a little too "techie" to do, think again.
These days, there are so many online (and free) blog platforms to choose from, the choices are almost unlimited. And just about every single platform is a "do-it-yourself" system.
As for making money … there are a few ways to do that part:
Make Money Tip #1: You can do what Collis did and place Google Ads on your blog site. And each time a visitor to your blog clicks on that ad, you get paid money.
Make Money Tip #2: You can also make deals with third-party advertisers who are willing to pay you a hefty commission to write about products or services they sell. And when a person reading your blog post decides to buy that product, you get paid money.
There's a lot to like about writing your own blog, from perfecting your writing skills to making an easy five- or six-figure income. And best of all, you can get started rather quickly.
Right now, AWAI is offering you a chance to get our first-ever blogging training program, designed specifically for writers who are ready to start making money.
Collis shocked employees with the announcement he was stepping down. Not only did he give his 600 employees a handsome share of the profits, he also announced he was stepping down as CEO. But he wasn't leaving the company. He was now going to concentrate on building other businesses and with his determination to succeed, it's a safe bet Collis will make those new businesses just as valuable as Envato.

How to Write Blogs for Yourself and Clients: A Step-by-Step Guide to Blogging Success
Every writer should know how to write blogs. You'll become a better writer faster. And you can make great money writing blogs for yourself or for clients. Learn More »

Published: November 30, 2020