Get Paid $1,000 to Write One Page of Copy Using the Skill Every Writer Needs Today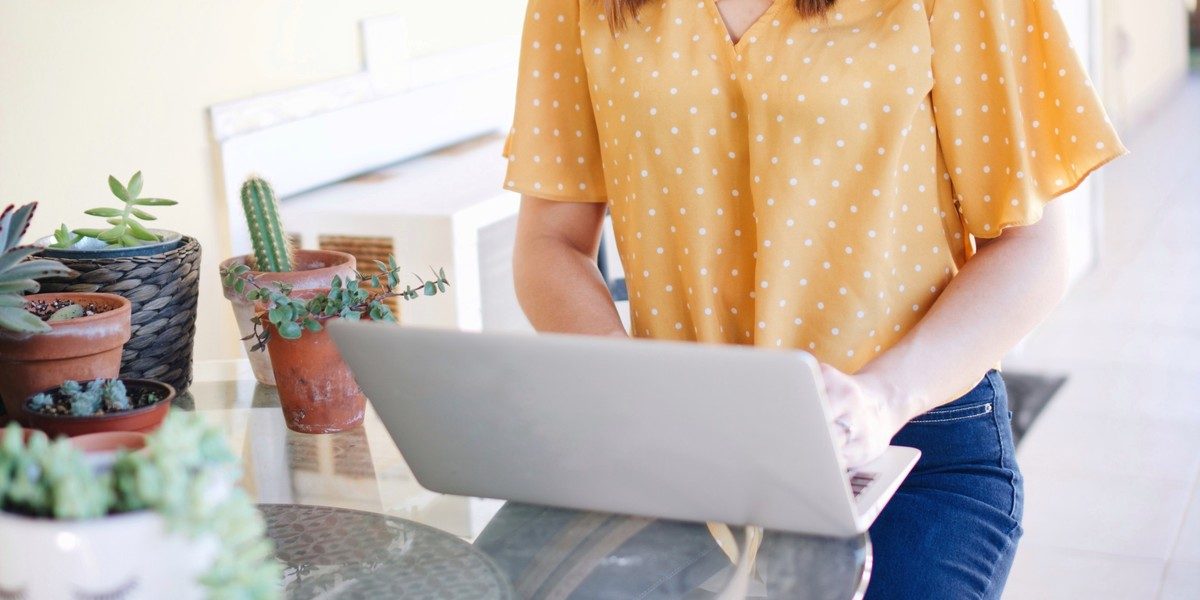 When a technology comes along that alters the way consumers, industries, and businesses operate, it usually happens at breakneck speed.
For instance, just two years after Alexander Graham Bell invented the first working telephone, there were so many people using one that a central office was needed to help connect and disconnect all the incoming and outgoing calls.
And by 1878, the New Haven Telephone Company had so many telephone subscribers, it had to publish a directory of its users. Printed on white card stock, the listing was divided into four sections: residential, professional, miscellaneous, and essential services.
However, the directory only listed the person's name.
Back then, phone numbers weren't necessary because instead of the caller searching through the directory, an operator working at the central office made the connection. All the caller had to do was tell the operator the name of the person they wanted to talk with.
As the phone directory grew in popularity, a particularly smart businessman by the name of Rueben H. Donnelley figured he could make money by creating a version that contained not only the names but also classified ads.
And boy, was he right. Dozens of businesses were eager to place ads in the directory because it gave them a chance to promote their products to a captive audience. Whenever a person needed to find a service … let's say a local plumber to fix a leaking pipe, they simply searched through the directory, found a company's name, and then called their number.
Donnelley's directory idea took a giant leap forward when a company he hired to print the pages ran out of white paper and used leftover yellow instead. Suddenly, Donnelley's directory became known as the Yellow Pages.
And it became a leader in the phone book directory industry. Over time, the company published 260 revenue-generating Yellow Pages directories in 18 states with a total circulation of more than 18 million, while serving approximately 160,000 local and 4,000 national advertisers.
All of those ads helped the Donnelley Corporation rank as the sixth largest directory publisher in the U.S. with total revenues of close to $6 billion.
But innovations only last so long … at least until another new disruptive technology comes along and replaces the old one. And that's exactly what happened to the R.H. Donnelley Corporation, which in 2009 was forced into Chapter 11 bankruptcy.
So what contributed to the demise of the Yellow Pages?
The answer is simple … the internet.
And while the internet may have done away with paper-based directories, it created an entirely new way of searching for products and services online. And that, Dear Copywriter, also gave birth to a new type of in-demand writing that pays quite handsomely.
And in case you are wondering, this new kind of writing has nothing to do with long-form sales letters. In fact, once you learn how to do it, it's entirely possible for you to write a page of copy in an afternoon and get paid $1,000 for your efforts.
What kind of writing am I talking about?
It's all about writing for search engines, also known as SEO writing. SEO is so critical to businesses that it can make or break their online presence in the blink of an eye.
As Forbes wrote,
"SEO is probably the most powerful way to market a business. With the ability to teach more customers and potential customers than ever before, SEO's power is harnessed daily by multinational corporations, mom-and-pop shops, and every kind of company in between."
What this means to you, Dear Copywriter, is unlimited opportunity to make a living as a highly trained and much-needed SEO writer.
And if you're thinking SEO is way too technical, think again. SEO copy is really about writing answers to people's questions. In many ways, SEO copywriting is not too different from writing the classified ads that showed up in Donnelley's Yellow Pages directory.
Think about the similarities: the ads were short blocks of copy that caught the attention of the person searching through the directory. And it was the words in those ads that mattered most.
The same is true with SEO copywriting … it's all about the words you use with the content and copy you produce.
Use the right combination of keywords and you capture the attention of people searching for answers to their questions online. And once you've got their attention, they're eager to know more, which prompts an action such as clicking for more information, calling, filling out a form, or joining an email list.
And that's exactly the reaction your client wants to see happen.
But what skills do you need to write SEO copy?
First, you should know that SEO is not technical writing, which means you don't need to know complex computer code.
Second, SEO copy is about writing good, in-depth, and engaging content that people actually WANT to read. It's not pushy or hype-filled. It's not "in your face."
Instead, it's about providing a person with EXACTLY what they're looking for in their "I want to know," "I want to go," "I want to do," and "I want to buy" micro moments as they search the internet.
If you can provide relevant, useful content that meets a person's needs then there are literally hundreds of thousands of companies that need you and are willing to pay handsome fees … as much as $1,000 per project.
That might not sound like much money for a single project but don't overlook how quickly those fees add up. For example, write two SEO projects a week and you're on track to earn a six-figure income.
And that doesn't even take into consideration that some SEO projects pay even higher fees.
So, how do you write SEO copy? Well, there are a few steps to writing SEO copy, which include:
SEO Copy Step #1: Doing research on keywords that people are using in their searches.
SEO Copy Step #2: Write useful, educational, and entertaining content.
SEO Copy Step #3: Use targeted search phrases in your content.
SEO Copy Step #4: Make the title of your content clear and relevant.
SEO Copy Step #5: Be sure to insert links strategically throughout your content.
Of course, these steps are the shortened version of writing quality SEO content. There's more to each one but it would take too long to go through each here in this issue.
However, the good news is, you can get those details and even learn how to become a Certified SEO writer by joining AWAI's new SEO Copywriting Specialist live training.
Think of this live training as a way to leapfrog your way to the top ranks of high-paid SEO copywriters. With almost unlimited demand, this could be the ideal way to launch or boost your copywriting career.
If you're interested in getting in on this in-demand writing, you'll want to reserve your spot here.
Companies are spending massively on SEO. While phone book directory advertising has shrunk over the past several decades, SEO marketing is growing like wildflowers. According to a study done by The Business Research Company, companies are expected to spend nearly $86 billion on SEO marketing by 2023. And that number has skyrocketed since 2019, when spend was at $43.3 billion worldwide.
This means the only way those companies spending money on SEO can keep up with the pace is by hiring well-trained writers. You can be the writer they hire. And remember, we're talking about companies of all levels from big corporations to small mom-and-pop operations. The truth is, your first client could be one phone call away.
Don't miss this chance to become an AWAI VerifiedTM SEO Copywriting Specialist.

The AWAI Method™ for Becoming a Skilled, In-Demand Copywriter
The AWAI Method™ combines the most up-to-date strategies, insights, and teaching methods with the tried-and-true copywriting fundamentals so you can take on ANY project — not just sales letters. Learn More »

Published: January 11, 2021