Business Challenge: Finding Your Business "Love Match"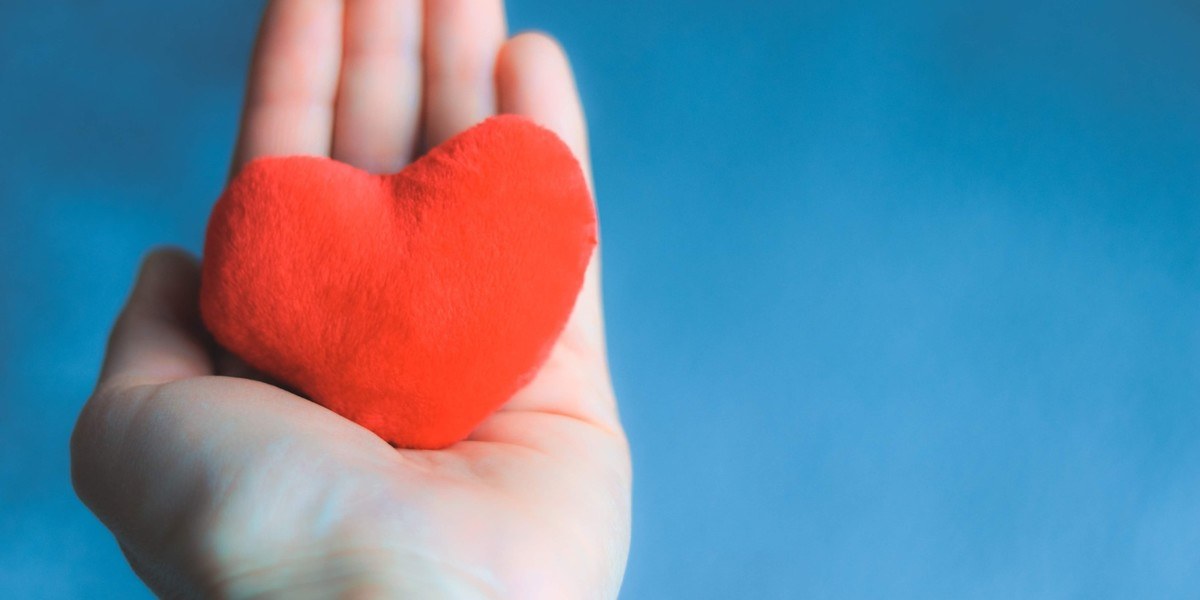 In life, it's rarely easy to find the ideal romantic match. Most of us have our hearts broken at least a few times before we find "the one."
But, one thing makes the whole process of finding the right partner easier, and that's knowing what you're looking for.
When you know what you want in a romantic partner, it's much easier to know when you've found the right person.
The same goes for your writing business. When you're clear on your standards, in terms of the kinds of clients you want to work with and the income you need to be satisfied, you're going to be more likely to aim high and enjoy fulfillment as a result.
And, that's exactly what we'll be focusing on in this challenge.
Each of the six exercises in the challenge will take just 10 minutes. It doesn't matter whether you're starting out or you're well on your way to a thriving business. In an hour or less you'll be filled with ideas on how to make sure your writing life is a great fit for you.
Ready? Let's get started.
Step 1: The Vision (10 minutes)
For the first step of the challenge, you'll be imagining your ideal writer's life. The task is to visualize a scenario for yourself in which you have a thriving writing business, doing work you enjoy and that you're well-paid for.
So, on a blank sheet of paper, write down what this ideal writing business will look like.
Ask yourself questions like …
In my ideal writing business, what's my financial situation?
How many hours a week am I working?
How much time do I have during the week for hobbies or other projects?
What kind of impact is my business making on the world?
For example, in my own ideal writing business vision I made two years ago, I wrote down I wanted:
No debt
To get on track building comfortable savings for retirement
The ability to take off weekends entirely
The ability to influence the marketing of a particular company I like
These dreams may sound modest, but for me, these things seemed somewhat radical when I wrote them down two years ago!
So, when you're ready, set your timer for 10 minutes, and brainstorm that ideal writer's life.
Step 2: The Companies (10 minutes)
For the next step in the challenge, you're going to write down a list of companies or organizations you really like.
These are companies whose products, services, mission, or even marketing you love.
It could be:
Your favorite local business
An online clothing store
Software you enjoy using
A charity you donate to
Try to write down at least 10 companies or organizations and keep adding to the list until 10 minutes have passed.
For example, my list includes:
My favorite budgeting app
A taco chain from my hometown
A running brand whose products I use regularly
Once you have your own list, examine it. Are there any companies that stand out as businesses you'd love to write for? Or, is there another trend you see that stands out?
For now, choose three companies from your list that could be interesting potential clients and circle them.
Step 3: The Niche (10 minutes)
Now that you've identified three businesses you're potentially interested in writing for, think about what niche you could theoretically specialize in to cater to each company.
For instance, if I chose the budgeting app from my list, and I wanted to attract this client or other clients like it, I could specialize in personal finance copywriting. Or, I could choose software-as-a-service (SaaS) copywriting.
On the other hand, if I wanted to write for companies like the taco chain, I could perhaps specialize in copywriting for the food industry. (There's no such thing as "taco copywriting" to my knowledge, but maybe there should be!)
Lastly, if I wanted to write for the running brands on my list, I might specialize in health and fitness, running, or even retail clothing.
For the top three companies you circled, brainstorm niches that would allow you to cater to them and other businesses like them. Write down these niches next to the company names.
Take about 10 minutes. By the time you're done, you should have at least three niches to work with.
Step 4: The Income (10 minutes)
Now, we're going to see whether these niches are going to lead to the kind of lifestyle you described in the first step.
For this, we're going to search for "[niche name] + copywriter." Then, for any copywriter websites that show up, we're going to take a look at their website and try to find out how much they charge for their services.
For example, if I search for "personal finance copywriter," I come to Cassidy Horton's website.
I see she charges a minimum of $250 for blog and article writing, and a minimum of $90 per email for an email sequence. Not bad.
I can also find the website of Gale Creative Agency, which offers "expert copywriting for finance professionals." Here, I find rates that are a bit lower than on the first website, but I'll write these down as well.
Do this for each of the niches you outlined in Step 3, and keep going until you find at least two rate examples in each niche.
Make a note of the website, the services the business offers, and their rates. And, as with the other steps, take about 10 minutes to do this.
Step 5: Evaluate (10 minutes)
Now that you have a few sets of rates to work with from at least three niches, specific companies you know you like, and your ideal writer's life vision mapped out, it's time to put it all together.
Consider:
Am I interested in writing for any of the companies I listed in Step 2?
Are these companies large businesses (500+ employees), or are they small- to medium-sized companies where it might be easier to get my foot in the door?
Can I think of similar companies I'd like to write for?
Am I interested in any of the niches I described in Step 3?
Are the rates I found in Step 4 appealing?
If I charged clients these rates, would it help lead me to my ideal writer's life?
How many of these services would I need to offer per week to lead to my ideal income?
Which niches or services seem to have the most financial potential?
Can I offer higher-ticket items to increase the income I can make?
Write down your answers, if you like, or simply give yourself space to reflect and brainstorm.
Just make sure to give yourself enough time, about 10 minutes, to go through all the questions.
Step 6: Plan Your Next Steps (10 minutes)
Based on your answers in Step 5, it's up to you to decide what to do next! So, take the next 10 minutes to make your action plan.
Maybe this challenge has given you the insight you've needed, and you now have ideas for a few dream clients you can reach out to. If that's the case, it's a great idea to move on to making your buyer's persona, so you can get an even more clear idea about whom you're targeting and how you can help them.
Or, maybe you're in a different boat, and you've already got your niche and business offering well established. That's also great!
But, do take the time to consider whether your business is leading to the ideal writer's life you described in Step 1, and whether your research in Step 4 indicates you could increase your rates.
And, no matter where you are, take some time to put your "ideal writer's life" document in a handy place, so you can refer back to it from time to time.
When you keep your ideal in mind, you'll set yourself up to make progress toward that goal. And, with continued progress, you'll be on track to reach that business "love match"!
This article, Business Challenge: Finding Your Business "Love Match", was originally published by Wealthy Web Writer.

The AWAI Method™ for Becoming a Skilled, In-Demand Copywriter
The AWAI Method™ combines the most up-to-date strategies, insights, and teaching methods with the tried-and-true copywriting fundamentals so you can take on ANY project — not just sales letters. Learn More »

Published: February 3, 2021