Inside AWAI Webinar and Q&A:
How to Make Your First $1,000 as a Freelance Writer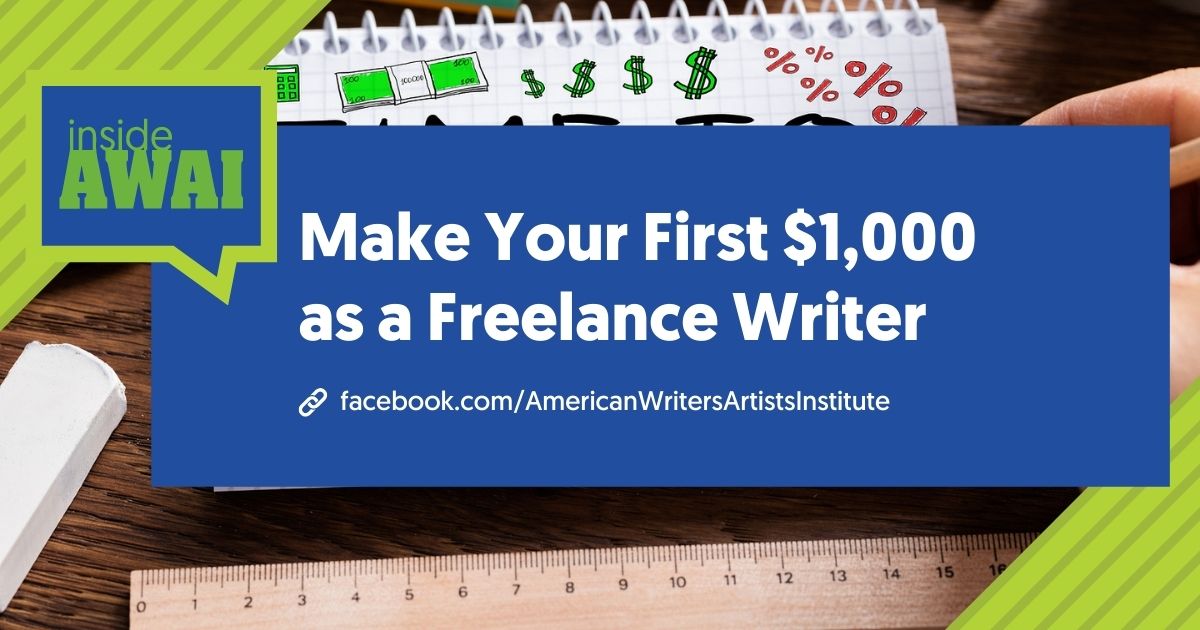 Ready to live the life of a well-paid freelance writer? Let's get you to that first important milestone — making your first $1,000 as a writer.
During this free Inside AWAI webinar, AWAI President Rebecca Matter and AWAI Learning Chief Pam Foster show you different ways to make your first $1,000, and then how to build from there.
Once you're on the other side, you'll have the confidence you have what it takes to be successful. You'll know firsthand how real the opportunity is. And you'll know how to build more and more income in the months that follow, so you can achieve your financial and writing goals.
Together they reveal:
The $1K milestone and what it means to your career confidence and momentum
3 easy projects you can offer clients NOW, to get from zero to your first $1K
How to present those projects to clients: what to say and how to get a YES
3 tips on making this happen RIGHT AWAY
Recommendations on how to build from that first $1K
And, you'll hear answers to audience questions — perhaps questions you have in mind as well.
Webinar Materials
Blogging Resources
Inside AWAI Webinar: 3 Ways to Make Money Blogging as a Freelance Writer
How to Write Blogs for Yourself and Clients
E-Newsletter Resources
Article: Why Your Email Newsletter Clients Will Never Run Out of Content
Creating Email Newsletters for Professional Service Firms
Access the Inside AWAI archives here.