Finding Your "Love Match" When It Comes to Getting Clients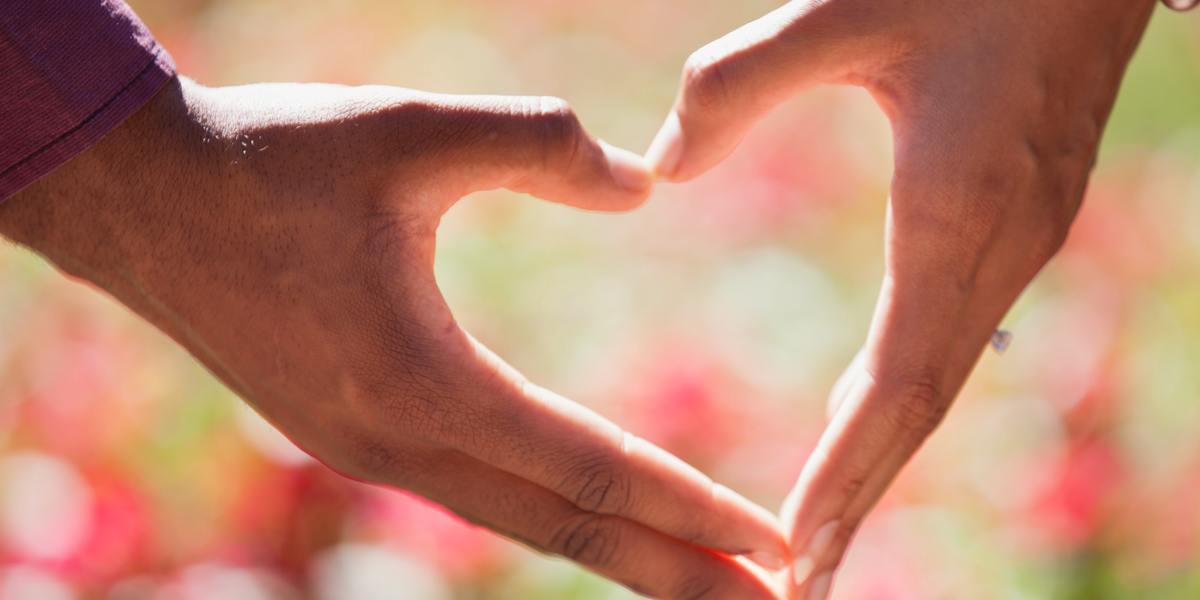 Do you have to love marketing to do it? No.
Do you have to love getting clients to get them? Again, no.
But it's easier — and you'll be a lot happier — to do both when you use methods that match your personality.
It's like when you're single and looking for someone who you'll enjoy spending time with … perhaps even fall in love with.
You probably wouldn't hang out at a baseball game to meet people if you don't like baseball. Or a bowling alley if bowling bores you. You wouldn't go to a ski resort hoping to meet someone if you don't like to spend time outside in the cold.
A baseball game or a ski resort may be a great place for other people to meet dating prospects, but they won't work for you if they're not a match for your interests and lifestyle.
It's the same with marketing and getting clients as a writer.
If you're using strategies that don't match your personality, strengths, and interests, you're not going to have as much success as you could and should have.
Too often, I see businesspeople — including writers — playing the marketing equivalent of spin the bottle. They randomly try strategies and techniques because they see them work for others without ever really sitting down and thinking about if they're the best match for them.
For example, being a guest speaker for groups and organizations is a highly effective way to get exposure, reach new prospects, and establish your credibility. But it's not going to work as well as it could if you're truly scared to death of public speaking.
Likewise, LinkedIn works for a lot of people. But it's not going to work as well as it could if you aren't consistent about showing up, posting content of value, and engaging with others on the platform … if you're uncomfortable and resist fully participating in this online space because it doesn't feel like a "real" connection you would have in-person.
Dating sites and apps like eHarmony, Match, JDate, OurTime, and countless others are doing so well because they use algorithms to connect people with similar values and interests.
I don't know of a site or app with an algorithm that matches a writer's personality with marketing strategies, but let's look at a few things that may be best suited for you depending on if you're an extrovert, an introvert, or a blend of both.
If You Identify as an Extrovert
Extroverts are energized by being around other people. The more the merrier. This is why marketing strategies that involve lots of personal interaction are so well-suited for extroverts.
For example, most extroverts will find success getting clients by using active, "face-to-face" methods like:
Attending in-person networking events and mixers
Speaking to groups and organizations
Holding workshops and other in-person events
Cold calling
Engaging in social media groups
Going "live" on social media
If You Identify as an Introvert
Introverts, on the other hand, feel drained of energy when they're around lots of other people for too long. They are most comfortable with marketing strategies that can be done one-to-one or without any direct personal interaction at all.
For example, most introverts will find success with methods like these that attract and bring prospects to them:
Blogging
Sending emails
Posting on social media
Recording "on-demand" style webinars (you don't have to be on camera unless you're comfortable with it)
Publishing a book
Asking people you already know for referrals
If You're a Blend of Both
Maybe you feel like you're a blend of both. Perhaps an "outgoing introvert" or a "quiet extrovert." That's valid, too. You're probably comfortable with marketing strategies on both lists. Not necessarily everything on both lists, and that's okay.
Because here's the thing …
You don't have to do everything on either list to be successful in getting clients!
You just have to find the things that fit your strengths and work for you — the strategies that you're comfortable with implementing — and then do them regularly.
And that can start with just one tactic!
So long as you do it consistently.
There are successful writers who don't participate on social media at all. There are those who don't have a blog or a book they've published.
But they've found at least one way to get clients, and they keep doing what they've found works for them.
Personally, I'm a blend of both. My preferred method of getting clients is through referrals, and I use a blend of networking and personal relationships to ask for those referrals.
Your "Perfect Match" Is Out There
If you love to write and want to live the writer's life where you make money from writing, you're going to need clients.
And, yes, you're going to need to do something to get those clients.
But what that something is for you is completely up to you.
Explore what's worked for other writers in getting clients. Then try the methods and strategies that feel comfortable for you.
Need some ideas?
Check out this free Inside AWAI webinar, 26 Ways to Find Freelance Writing Clients. Katie Yeakle, Rebecca Matter, and Pam Foster fly through 26 (!!) easy, fun, and effective ways to find new clients, and give you their best tips for landing them.
Remember — to get started, you just need to find one method of getting clients that feels right and that will work for you.
You don't actually have to kiss a lot of frogs before you find your Prince Charming. You only have to kiss one … as long as it's the right one.
Finding your perfect match for getting clients IS worth the search. Because once you find it … once you can easily get clients … your writer's life can be the "happily ever after" you're hoping for.
Do you have any questions about getting started when it comes to finding clients? Share with us in the comments.

Your No-Stress Method for Getting Clients: 26 Field-Tested Strategies for Introverts, Extroverts, and Everyone In-Between
Today's busiest copywriters show you 26 market-tested strategies for getting freelance writing clients — whether you're an introvert, extrovert, or in between. With AWAI, it's easy to attract freelance clients who need you now. Choose your favorite way(s) today … Learn More »

Published: February 12, 2021