Taking Your Web Writing from Side Hustle to Full-Time Income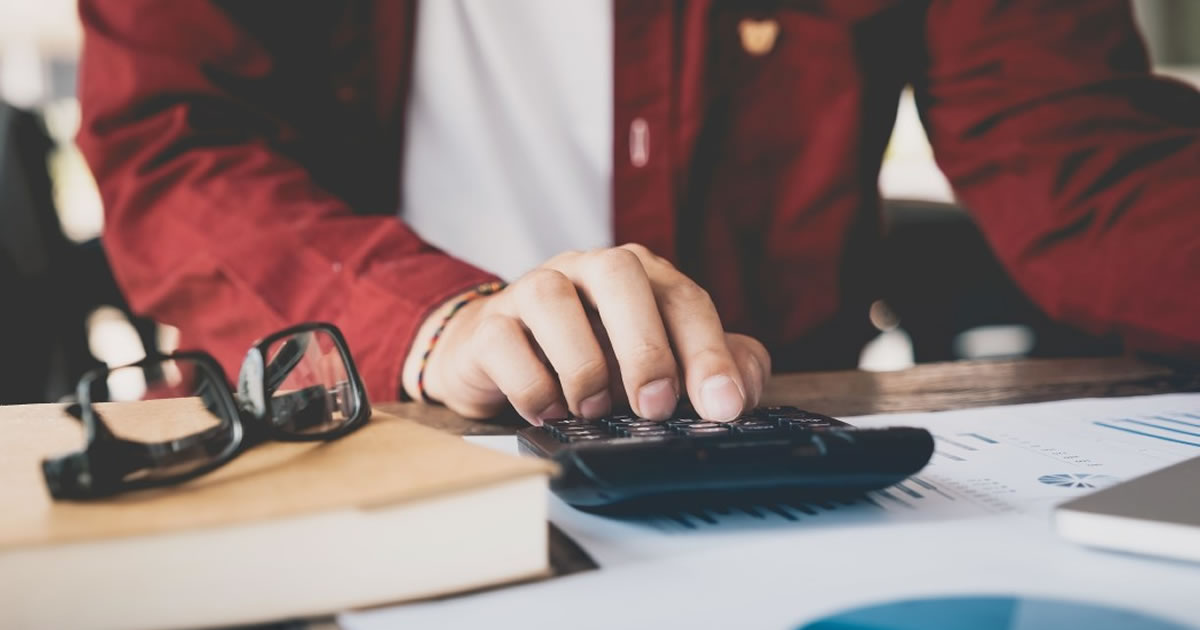 When you're starting out as a writer, making a full-time income from your words can seem like an impossible dream, but it needn't be.
The reality is it's entirely possible, if you know how.
I'm going to share with you the step-by-step process I went through to take my writing from a side hustle to a full-time income within six months.
It's important to stress this isn't easy. Don't expect results in a week or even a month. It took me six months to build a business that pays me over $50,000 per year. Those six months were full of hunting for gigs, chasing leads, dealing with rejection, closing projects, delivering copy, and more. It was hard work!
But, it paid off.
I now choose where and when I work. As long as I hit my deadlines, my clients are happy.
Without further ado, here's how I built my copywriting business from scratch, and how you can, too …
Step 1: Practice – find your voice, hone your style, and display your work.
By the time I decided to become a professional copywriter, I'd written 400 posts on my fitness blog. Those 400 posts gave me a chance to get good at writing and to figure out my own style and approach to projects.
Now, I'm not saying you need to publish 400 posts before you get started, but you do need to develop your craft. You can't expect people to pay you for your words, if you're not delivering a professional result.
The more you write, the more confident you'll become. You'll learn what you do well and what you still need to work on. For example, I'm good at getting to the point. I'm good at teaching a reader how to do something. I'm not good at descriptive prose. Stories and fiction aren't my strong suit.
Publishing your work is also helpful. You'll get feedback, which can help you improve. Having published pieces also allows potential clients to read your work before you've built a professional portfolio. Not sure where to publish? Your own blog is a great start.
Step 2: Pick up business.
Obviously, the goal is to get paid for your writing … and you have to start somewhere.
I started by picking up work through job boards such as UpWork and ProBlogger, focusing on fitness and nutrition gigs. (I was a qualified personal trainer and had a fitness blog, so I knew the topic well.)
Pitching projects in response to job boards led to landing five clients within a month.
I also approached personal trainers I knew who were busy, offering to write their blog posts.
With these two strategies, I had eight clients who were sending work my way when they needed it.
Leveraging my network helped a lot. I reached people who instinctively knew they should be promoting their business more, but who rarely found the time or energy to do so. Passing that responsibility on was worth a few bucks to them.
Working on an ad-hoc basis with these eight clients gave me pocket money … but I didn't have a business, yet.
Still, it wasn't bad for my first month of marketing myself.
Step 3: Think income, not lump sum.
An old business mentor of mine once told me an income is better than a lump sum. In copywriting, this couldn't be more accurate.
As a rookie, you're unlikely to win high-paying gigs regularly, so you have to think of ways to increase the number of times somebody is willing to pay you.
I did this by offering my initial clients a discounted rate for regular work.
For example, I was charging $70 for a blog post when I first started out, but I'd offer to write one per week for them for $200 a month. For a couple of hundred bucks per month, they'd have their content taken care of — one less job for them to do.
Of my eight clients, seven signed up for weekly content at $200 per month. I was now making $1,400 per month … every month.
Step 4: Prove your value in order to grow.
I had to prove my services were worth paying for, otherwise I wouldn't keep clients for long. I did this by asking for access to their analytics, which was helpful in three ways …
It gave me a bigger data set to see what was or wasn't working for them, so I could refine the service.
It showed them paying for professional content was worth it. Website traffic, sign-ups and sales were increasing.
I had tangible proof of what to expect, so when I approached new clients, I could show them real data.
Armed with proof of what I could do, plus testimonials from my happy clients, I targeted independent gyms. They had bigger budgets, and the potential upside for the company was greater, as well.
I increased my fees from $200 per month to $400 for these businesses. I signed up three gyms at $400 per month.
My steady income grew from $1,400 per month to $2,600.
Step 5: Offer a range of packages.
When I was established with the gyms, I offered to take over their social media content and email newsletters for an additional fee.
Instead of paying me $400 per month for blog content, I now offered a variety of packages — $600 per month got them blog and social media content. For $800 I'd do the blog posts and social media, plus a bi-monthly newsletter.
Two of the gyms went for the $800 package, because the time and effort I saved them was more than worth the cost to them.
I was now bringing in $4,200 per month. I was five months into my work as a professional copywriter.
Step 6: Set up equity deals.
Email was somewhat of an epiphany for me. There's a lot of money in email marketing.
Emails are fundamental to the business-client relationship. Unlike social media, where algorithms can dictate the reach of your content, emails have a much higher penetration rate. Assuming you have a high-quality list, over 90% of your emails reach the intended recipient.
I saw an immediate return on investment for gyms when I wrote their emails. Old members would return, and promotions would sell quickly. Paying me to write emails was making them a profit!
That got me thinking …
I approached other companies in the health and fitness arena who sold products — the main two being fitness apparel and nutritional supplement brands.
After a month of outreach, I landed a couple of them. They're both niche companies with an email list of around 3,500. Not huge, but very high-quality.
I offered them a blogging and email package. As part of the package, I offered to write their sales emails at no up-front charge. Instead, they agree to pay me 5% of the sales from each email I wrote.
These are short emails — they take me around 20 minutes to write — but I earn an average of $150 for each one. It's the most profit per minute I make.
There's no risk to the company — they're not paying me to write the email, so if it doesn't sell, they don't lose. However, if the email sparks a lot of sales, we both win! Word of warning, though — you need access to the sales data for proof.
Those additional blog posts and email messages put me well over the mark to earn $50,000 a year, which was my original goal.
Maintaining a copywriting business for the long term
I took my business from zero to successful in six months. I did it by focusing on an industry I knew and by consistently approaching potential clients. I looked for proof of my value and kept an eye out for additional opportunities.
To keep my business running, I've worked hard to do my best work on every project and to always deliver on time.
If you're persistent and consistent, copywriting can be a dream. I've written sales emails in Venice, I've published blog posts in the Philippines, and I've compiled social media copy in the Canary Islands.
The laptop lifestyle can be yours — and faster than you think. You just have to commit to going after it in a smart, systematic way.
This article, Taking Your Web Writing from Side Hustle to Full-Time Income, was originally published by Wealthy Web Writer.
Join our trusted community of experts and peers here!

The AWAI Method™ for Becoming a Skilled, In-Demand Copywriter
The AWAI Method™ combines the most up-to-date strategies, insights, and teaching methods with the tried-and-true copywriting fundamentals so you can take on ANY project — not just sales letters. Learn More »

Published: March 24, 2021