Use This Single Writing Skill to Create a Massive Freelance Writing Income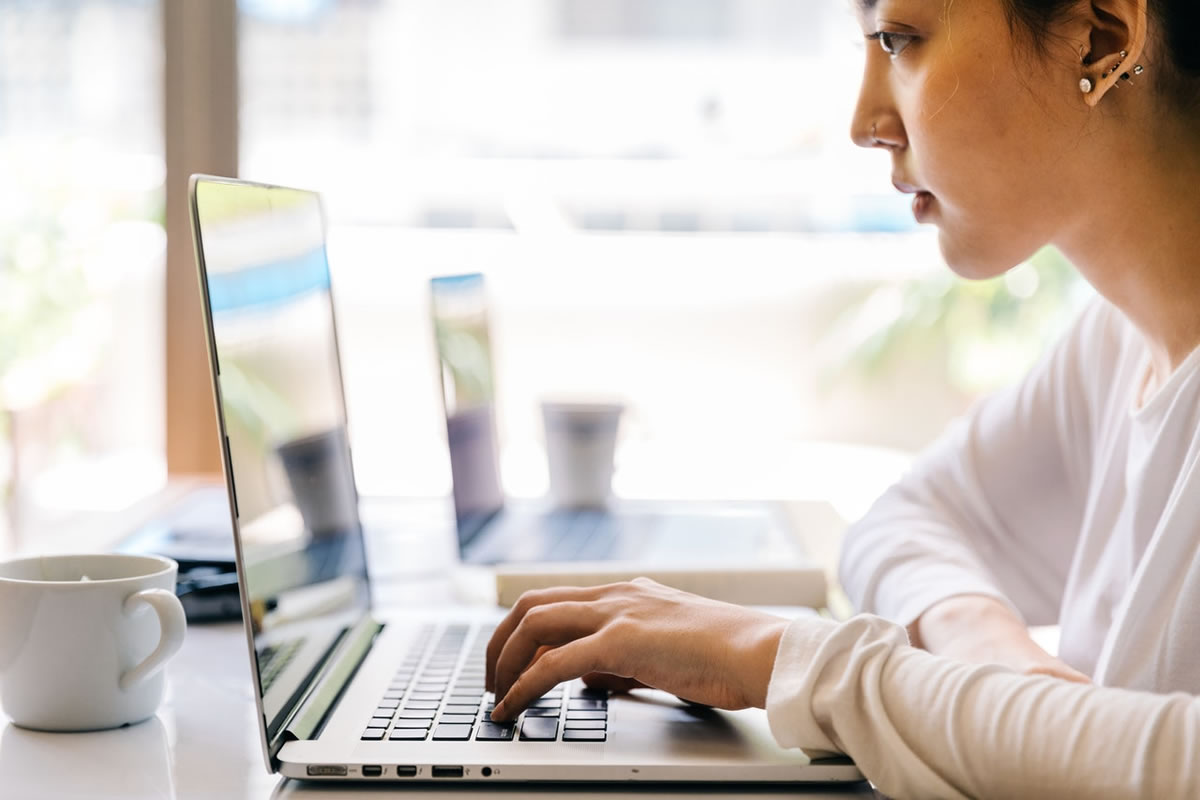 There's no denying the COVID pandemic has changed how businesses interact with clients — from using social distancing guidelines and requiring masks be worn to limiting the number of customers allowed indoors and even sanitizing the buttons on credit card processing machines.
And there's one major change most businesses have done to help themselves stay afloat … and it has to do with how they reach out to new customers.
The change I'm talking about is the big shift in their advertising budgets. These days, companies are spending more of their advertising dollars on email marketing.
A new study done by MailerLite found that the volume of emails companies send out to customers has increased by as much as 45% in the past year.
And because they are sending out more emails, companies are coming up with a variety of ways to capture a prospect's email address, such as using landing pages with sign-up boxes and pop-up notices asking for their email information.
Their efforts are paying off too. According to data collected by Finaria, a European-based financial research firm, e-commerce revenues (which include email marketing) jumped to $2.43 trillion last year.
And the number of e-commerce users is growing just as quickly. Finaria says by 2025, the number of worldwide e-commerce users is expected to reach 4.9 billion.
This means people are getting more and more comfortable making purchases online.
For you, Dear Copywriter, this spells opportunity.
You see, if more people are buying online, and more businesses are using emails to reach out to those people, this means companies need email writers.
The truth is, email marketing is one of the most profitable ways for a business to make a sale and generate huge revenues. It's also why companies don't mind paying writers huge fees to write those emails.
It's not out of the question for a company to pay you $350 to write a single email that might take you no more than 20 minutes to do. And if they like that email, you might wind up writing several more.
You could even work out a retainer deal, where you could get paid $2,000 or up to $3,000 a month to write a handful of emails. And that's just one client.
Imagine if you had more than one client paying you $3,000 a month to write a few emails? Get two clients and you'd be looking at making an extra $72,000 a year. And with three clients, your income then soars to $108,000 a year.
The bottom line is, as an email writer, the sky is the limit on what you can earn.
But also, there are other benefits that come with being an email writer. For instance, once you get your business up and running, you can literally pick and choose the clients you want to write for, along with determining how many hours you want to spend writing those emails.
Or maybe you prefer to keep your regular 9-to-5 job and just want to make an extra $3,000 a month to pay off some bills or save for a much-needed post-pandemic vacation. So for you, one client is the perfect way to go about it. Or if you're the kind of writer who has set a goal to earn a six-figure income, then you'll want to land more than one client.
And doing that won't be a problem because clients are everywhere. Remember, more and more companies are adding more money to their online budgets and that includes paying handsome fees to email writers.
But here's the thing. Companies need writers who know how to write compelling emails. I'm talking about emails from trained writers who know how to prompt customers to take action — whether it's picking up the phone to find out more about a company's products and services or hitting the buy button.
Good thing AWAI has a LIVE mentoring program that teaches you everything you need to know about writing emails for a living. And the writer who heads up this online training program is none other than our very own email expert, Guillermo Rubio.
Around here, we call him "G."
And for the past few years, G's been quietly writing winning copy for some of the top direct-response companies around, including Money Map Press, Weiss Research, International Living, and (you guessed it) AWAI.
His email copywriting skills have produced some amazing results. For example, just one email campaign he wrote helped bring in $1.2 million in just 35 days for one of his clients.
And he's made his clients up to $173,709 in a single day — by writing a SINGLE email!
His track record of success doesn't end there either. He's written email campaigns for AWAI that have broken records and produced some of the biggest results we've ever seen.
You can learn more about G and his program here.
The reason G is sharing with you the strategies he's developed for writing winning emails is because he wants to transform you into the best copywriter possible.
By the time you're done training with G, you will have ALL the knowledge you need to go out and land clients as an Email Copywriting Specialist.

The AWAI Method™ for Becoming a Skilled, In-Demand Copywriter
The AWAI Method™ combines the most up-to-date strategies, insights, and teaching methods with the tried-and-true copywriting fundamentals so you can take on ANY project — not just sales letters. Learn More »

Published: March 29, 2021