Blockbuster Deals (Big Savings) Available on Your Favorite AWAI Products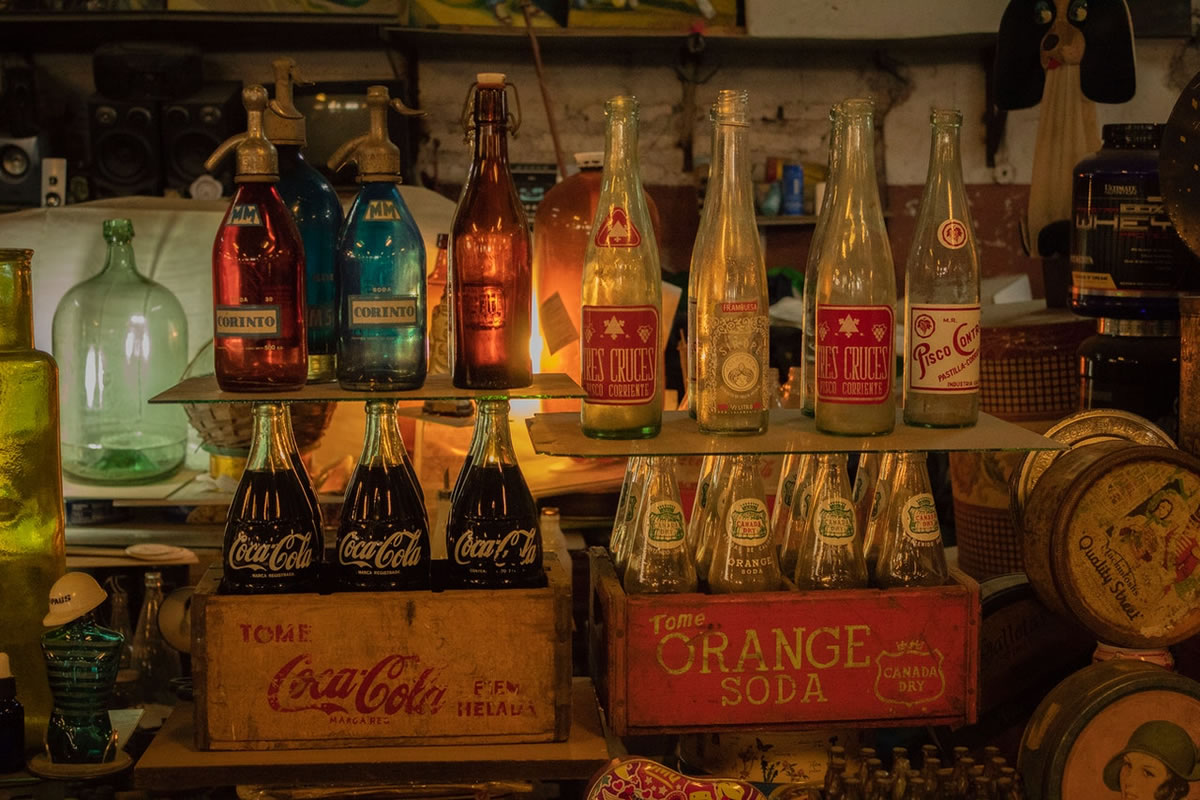 In 1850, at the young age of 19, John Pemberton received his license to practice medicine. But he was more interested in creating herbal remedies that would rid the body of toxins than in actually treating patients.
And although he worked as a medical professional in Columbus and performed several surgeries, he put all of that aside to start his own pharmaceutical business in 1855.
While he received his medical training up north, John longed to return to his southern roots. So in 1869, he moved his business to Atlanta, Georgia, where he promptly set up shop.
A reporter working for The Atlanta Constitution had the opportunity to tour his newfound lab, writing that it was, "one of the most splendid chemical laboratories in the country."
John's manufacturing plant was outfitted with $35,000 worth of the newest and most modern equipment for making a variety of herbal supplements.
And one that became extremely popular among Georgians was what John called Pemberton's French Wine Coca. In fact, it became so widely consumed that a reporter from The Atlanta Journal approached John and asked him for a detailed list of ingredients.
John was more than thrilled to explain how he created his new concoction:
"It is composed of an extract from the leaf of Peruvian Coca, the purest wine, and the Kola nut. It is the most excellent of all tonics, assisting digestion, imparting energy to the organs of respiration, and strengthening the muscular and nervous systems."
He also explained to the reporter that South American Indians considered the coca plant a sacred herb because it allowed them to perform astonishing feats without fatigue.
The sales for Pemberton's French Wine Coca continued to soar until around 1886, when Prohibition forbid the sale of alcoholic beverages. With the help of his partner, Asa Candler, John decided to make another version of his popular drink, but this time he substituted a sweet sugary syrup for the wine.
Then he renamed the drink Coca-Cola.
Now, Dear Copywriter, you're probably wondering what the creation of Coca-Cola has to do with your copywriting career. And I'm happy to explain.
You see, not only did John create the first-ever non-alcoholic soft drink, but his partner Asa was the first person to use coupons to sell it. John and Asa convinced pharmacies to put his beverage on their shelves and rewarded them with two gallons of Coke syrup in exchange for the names and addresses of customers who frequented their stores.
In essence, they were building a mailing list for the new beverage. And they would mail out a coupon that offered a free glass if the prospect was willing to give Coca-Cola a taste test.
Candler's coupon idea transformed Coca-Cola into a nationwide phenomenon. Between 1894 and 1913, an estimated 1 in 9 Americans had received a free Coca-Cola drink. And by 1895, Coca-Cola was being served in every state.
It just goes to show how powerful coupons and discounts can be in creating irresistible offers. And speaking of irresistible offers, right now you can take advantage of AWAI's "Year of the Writer" Sale to get your favorite product at up to 90% off.
The entire list of popular products on sale can be found right here. But don't wait too long. The sale ends tomorrow at midnight. Be sure to check it out before your discount disappears.

The AWAI Method™ for Becoming a Skilled, In-Demand Copywriter
The AWAI Method™ combines the most up-to-date strategies, insights, and teaching methods with the tried-and-true copywriting fundamentals so you can take on ANY project — not just sales letters. Learn More »

Published: May 31, 2021