The Writer's Life — Wins Along the Way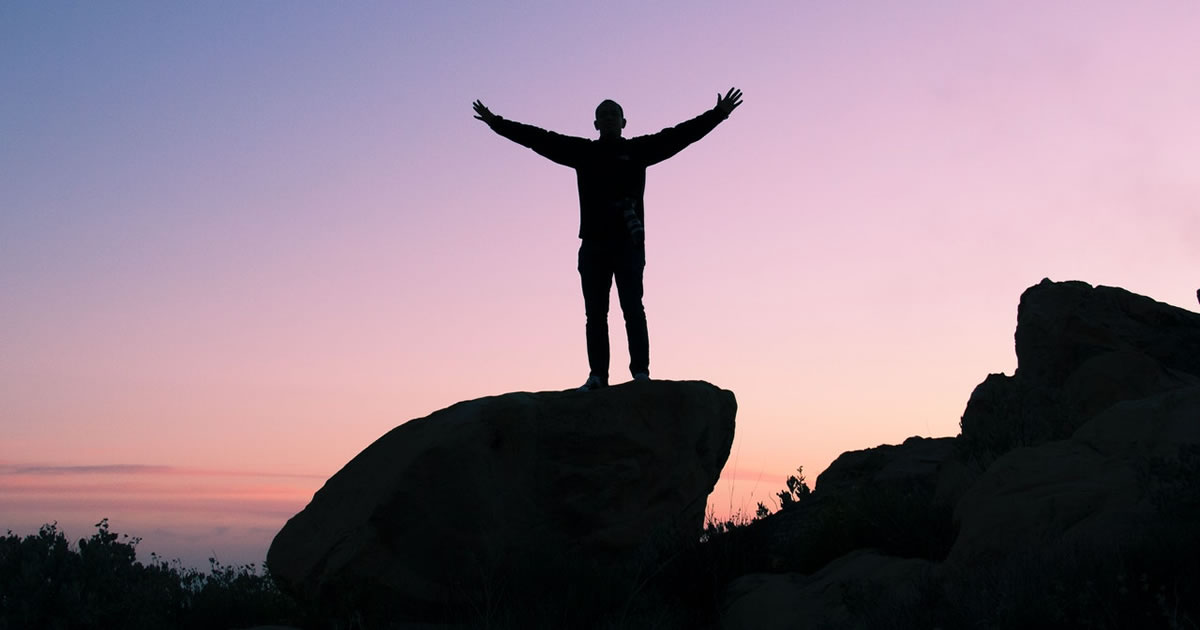 In August of 2010, my job income took a major hit due to cutbacks in hours at work. No more overtime unless required. While we could "tighten our belts" on some expenses, my wife Mary and I had one paramount concern.
A fear, really.
We would lose the house if we couldn't make the payments. And that was a real and present danger.
I found some extra work, writing for a few low-paying job boards. But it wasn't nearly enough. The menace of foreclosure still loomed heavy on the horizon.
But then something changed in a big way …
But what?
And … how?
And how can you do it too?
That, my dear writer friend, is what this story is all about.
The Light from a Distant "Beach" Changed My Direction
As you can imagine, those were pretty dark days in our marriage. We needed to make more money to maintain some semblance of normalcy. Mary was babysitting from home, and eventually started sewing for friends on the side.
Like I mentioned, I started doing some writing in the low-paying job boards. And by low, I mean my first gig paid me $4.95. Yes, four dollars and ninety-five cents. Yeah, extremely lucrative … not! And it didn't get much better.
Getting a second job outside the home was not a good option. I was on call 24/7 for my job at the plant. Wouldn't be a terrific idea, getting called in the middle of serving up burgers and fries, right?
That's why I started writing from home.
But five-dollar articles and sporadic overtime wouldn't save the house. So in-between my job as an electrician in a plant, and writing at night for low pay, I surfed the internet to find a better way. I found a few people who did make good money writing, like Bob Bly and Brian Clark, so I followed them and read their stuff.
I found a few others. But one thing many had in common was a copywriting training company called American Writers & Artists Institute. They were based out of Delray Beach.
And that's where I learned what writing for money was really all about.
Web Copywriting and COS Started the Ball Rolling
In the summer of 2012, I studied the Web Copywriting 2.0 program (it was recently updated as The Digital Copywriter's Handbook). I liked websites and had even built a site back in 2000. So, I thought that program might be a good place to start. It was a great start, learning how to write for the Web. (It's different from print, as you know.)
And the money started flowing. Well, trickling at first.
But wait … there's more.
In October of that same year, an opportunity called Circle of Success (COS) opened for enrollment. At first, I wasn't sure if it was a good idea. Didn't know if I could afford the investment yet. Then my training as an electrician kicked in. To be a successful "sparky," you needed to understand four principles:
Find experts who know what they're doing and follow their lead.
Get the right tools and training to do the job.
Do. The. Work.
And don't innovate until you emulate. The experts are experts for a reason.
Circle of Success would help me meet those principles and give me one more amazingly useful option … learning on demand. I could accept a gig I knew little or nothing about, download the program, and study enough to do the job.
Very cool.
The Little Wins Along the Way
When I worked in the low paying job boards, my annual writing income was only $2,000. I labored there for two years until I came across AWAI.
After my first full year as a COS member, my writing income was $4,000, double from what I had been making. Not only was I becoming a better writer, but I also started finding clients on my own. Clients with deeper pockets.
But it didn't stop there. For a while, my income doubled every year!
Even during the pandemic of 2020, I made a writing income in the high five-figure range. My best year yet … and I was STILL working at my job. Which meant I doubled my personal annual income … and more.
So, what has that meant for us?
Plenty of small wins along the way.
When my daughter needed major dental work, I paid for it with a debit card, not a credit card.
When my son wanted to buy a car, I went to the bank and got the money for it that day. (Honest disclosure … he paid me back.)
We started paying the bills on time, all the time. Even early!
We were able to loosen up our belts again … whew!
That's all well and good. And they're kind of fun things to talk about. But then, last month, there was a BIG win …
A "Milestone" Checked Off Thanks to Copywriting
This win was life-changing.
Friday, August 23rd, I made the last payment on our home mortgage — years ahead of schedule!
Thanks to my copywriting income, Mary and I now own our house, free and clear. Our worries of losing our home are a thing of the past.
What a great feeling!
And that's not the only important win I've had thanks to my writing business. The other real wins came in the last few years. Wins that are, well, hard to talk about without a tear in my eye.
When the Light Really Broke Through
To have money in the bank we could give away was a real dream of mine and Mary's. We were tired of opening our hearts to family and friends in need, and but not being able to open our wallets. Now for the last several years, that's changed.
When Mom and Dad were sick with cancer, we made sure their prescriptions and medical expenses not covered by insurance were paid.
When a good friend of mine back in Indiana passed away unexpectedly, I was able to make a huge donation to his family through GoFundMe.
One of my work buddies who's been on leave of absence lost his mother this year. I donated $200 to the shop fundraiser without blinking an eye.
During the pandemic, we've been able to help people who needed to pay rent, or buy food and clothes for their kids.
Freedom from work, leaving the job behind, would be nice. And I'll get there soon enough. But the freedom to help others from the bounty you've created with your words?
You can't put a price tag on that.
It's priceless.
So, what's your next step, my writer friend?
Final Tips for Your Success as a Writer
I can't tell you what path to take — that's your call. It might be to join Circle of Success, like I did. Or it may be to study a program that's relevant to what you want to do and follow it through to completion.
Check out AWAI's complete product catalog for an idea of the options to pursue as a writer.
Here are some free Inside AWAI how-to webinars on growing your freelance writing business to give you a start:
Remember that to be successful in whatever you decide, follow these four tips:
Find experts who know what they're doing and follow their lead. AWAI has the experts.
Get the right tools and training to do the job. Whether COS or beginning with a single program.
Do. The. Work. Kind of simple … but if you don't work it, it won't work.
And don't innovate until you emulate. The experts are experts for a reason. Try their way first.
And I'll add a fifth tip for success. Don't get distracted by shiny objects. Remember FOCUS:
Follow One Course Until Successful
Whatever choice you make, whatever path you take, persistent and consistent work will guide you in your journey to your personal dream of the writer's life.
It's time for you … to win!
Do you have any questions about making progress on your copywriting journey? Please share in the comments so we can help.

The AWAI Method™ for Becoming a Skilled, In-Demand Copywriter
The AWAI Method™ combines the most up-to-date strategies, insights, and teaching methods with the tried-and-true copywriting fundamentals so you can take on ANY project — not just sales letters. Learn More »

Published: September 23, 2021